Writing reports is always easier after a win. And today is one of those days.
On Sunday, our women's first team, and a small but vocal group of supporters made it all the way out to Barnes for a top of the table clash against Comets.
Head coach Claudio Gomes named the same starting line-up as the one which faced Islington Borough in last week's disappointing draw. On the bench was also Mim Chadwick, who returned from injury.
First half deadlock
From the first whistle, both Comets and CCFC showed why they are the teams battling it out for first spot. With their contrasting styles of football, both teams threatened to break the deadlock in the first half.
However, the Clapton back four, Verity Phillips, Annie Lyons, Alice Nutman and Lenny Holmes, made sure that 'keeper Polly Adams had very little to do. And at the other end of the pitch, Comets' goalkeeper/manager kept out efforts from Emily Link, Maria Mendonca and Marta Casanovas.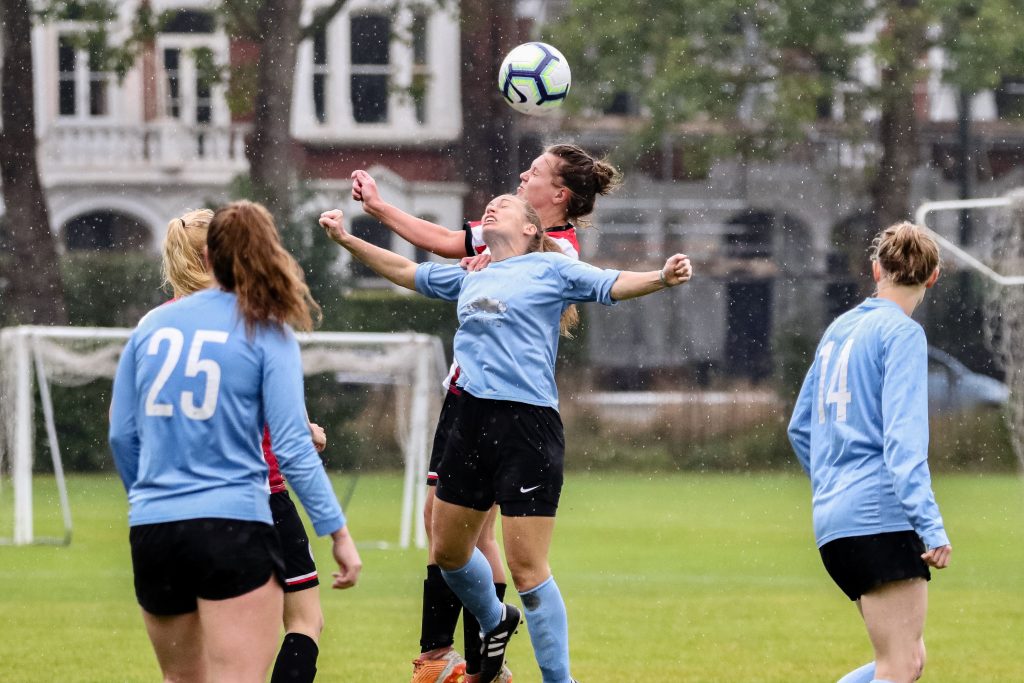 Second half glory
The second half started just as tensely, with pressing play from both sides. But whatever the magic ingredient the Tons had lacked in the first half, they had in abundance in the second.
60 minutes in, Mendonca was brought down a few metres outside the 18 yard box. Up stepped Marta Boiro. And as always when she gets ready to take a free kick, anticipation was in the air. Boiro fired off a perfectly curling ball, which tricked both defenders and goalkeeper. 1-0 to CCFC.
The Tons didn't stop there though. but instead unleashed one dangerous attack after the other. Both Casanovas and Link had two chances where the ball was agonisingly close to finding the back of the net, but the 1-0 lead stood until the last minute of the game.
A few pairs of fresh legs from the away side made sure the high pressure could be kept for the whole game. Annie Bartkowski came on for Boiro, Allana Scoble for Phillips, and Chadwick, who is normally found at the full-back position came on at the right wing for Casanovas.
At 89 minutes, Adams picked up the ball. What follows is a perfect example of a 'team goal'. Adams passed the ball to Nutman, who dealt with the pressure and found the feet of Holmes. Holmes in turn found Li Steiner, who quickly served up a special through-ball to Mendonca. By now I'm sure most people are aware of what a speedster Mendonca is.
She ran past two outfielders and beat the 'keeper to allow Link a tap-in. 2-0 to the Tons, a mood-boosting away win, and the women's first team follows the men's first team in being top of the league.
Photos
Video highlights
Player poll
Attendance
20