Clapton CFC offers Saturday football training sessions for women and non-binary people. All ages and abilities welcome, but particularly beginners and those returning to the game.
Women and non-binary people who are 40+ – who may never have been able to play at school – are especially welcome.
You'll get to learn and practice football skills and drills, take part in a friendly game at the end of the session, and meet great people. All abilities and fitness levels are welcome – this is not a bootcamp!
Want to join us? Training takes place every Saturday from 10am to 12 noon at Gainsborough pitches, East Bay Lane, E15 2GW (opposite Here East).
If you're interested in attending, please email openaccess@claptoncfc.co.uk first.
There's no cost, but donations are welcome. We suggest £3-5 a session for those who can manage that.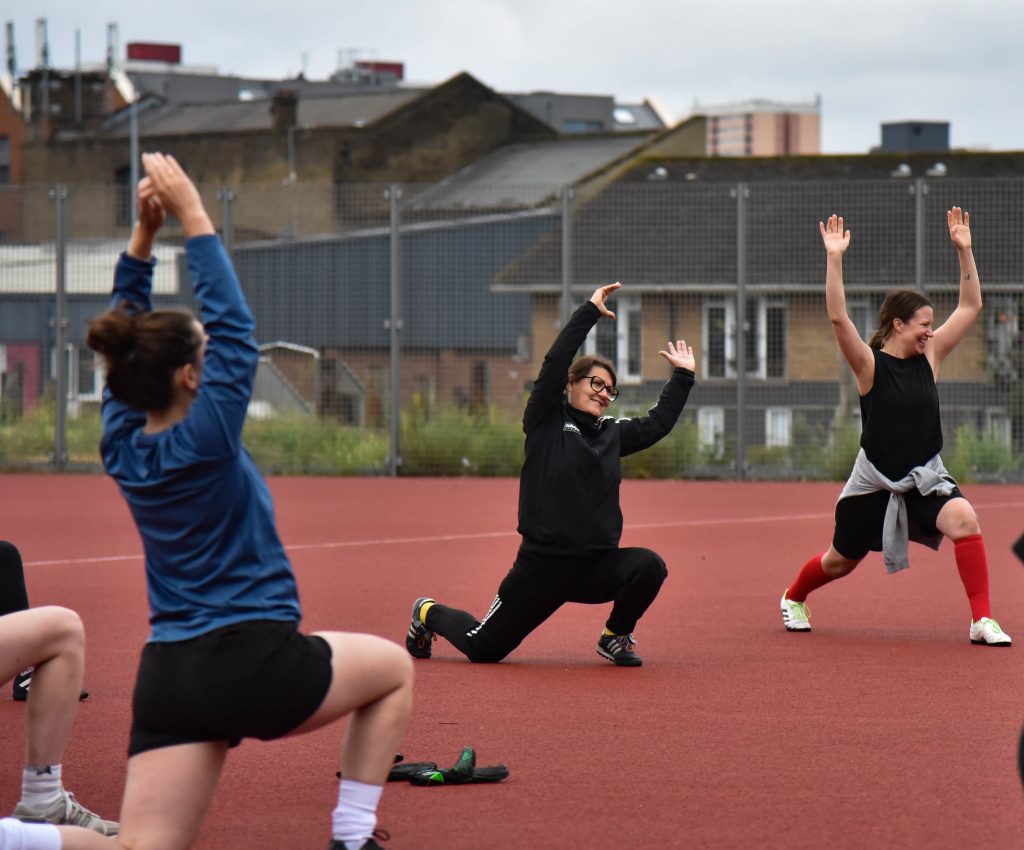 Ellie, who runs the sessions, described how it works…
It's about fitness, wellbeing, fun and most importantly the beautiful game.

We do a warm up and some fitness first then some technical training.

Some of us are still learning to kick cleanly, some working on turns and spins.

Then we play a game but they have to complete three passes before they can shoot so they have to work together

The ages range from 22 to 56. Some got to play a bit in primary, some never even got that.

There is a lost generation of women born before 1981 as we were born under the FA ban.

It was technically lifted in the 70s but no women actually got access to pitches before 1981.

Most have stories of always wanting to play. All are absolutely loving it. The amount of thank you messages I get was a bit overwhelming at first