Our 5s teams already won two Super 5 league titles, and brought through players to the first and development teams.
All games take place on one of the 3G pitches at Mabley Green in Hackney, and they're 20 minutes each way.
Supporters are welcome to come along, it's free entry, and games are quick, attacking and exciting.
In the latest Super 5s League season, we have two CCFC teams taking part with many new players.
Clapton CFC Belters
The Belters, pictured above, are in the Beginners B League on Tuesdays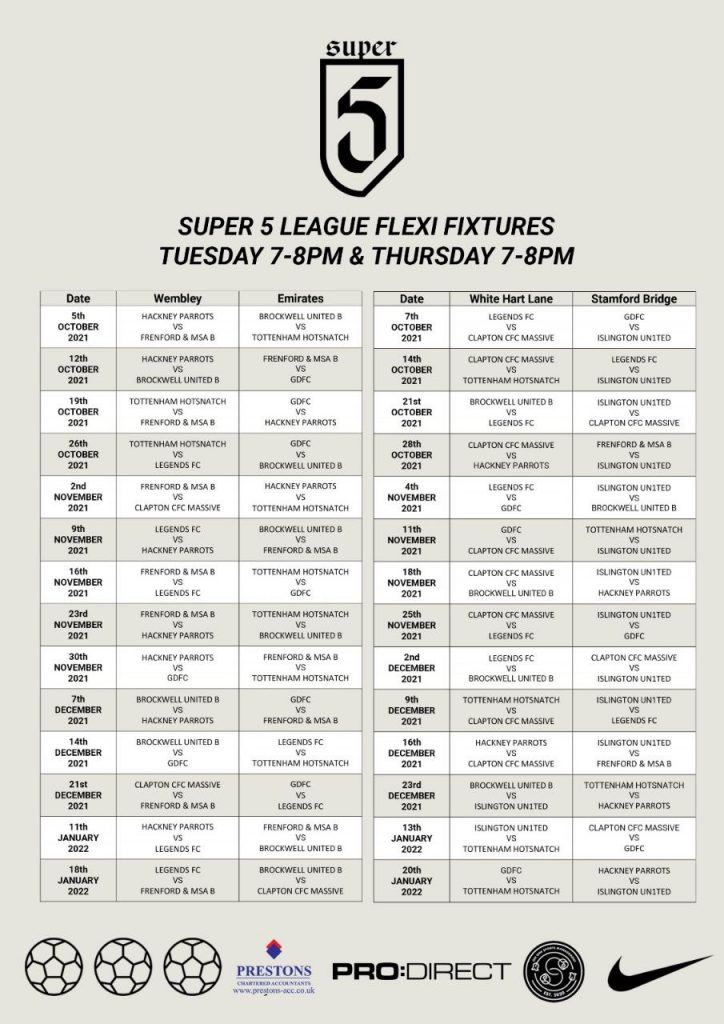 Clapton CFC Massive
The Massive are playing in the Flexi League on Thursdays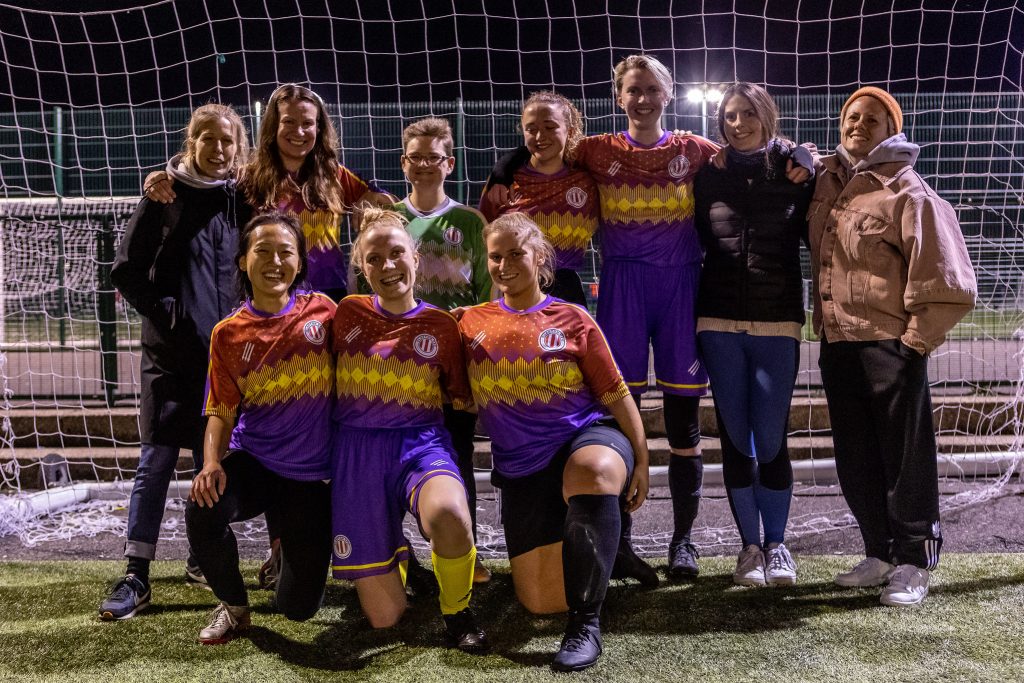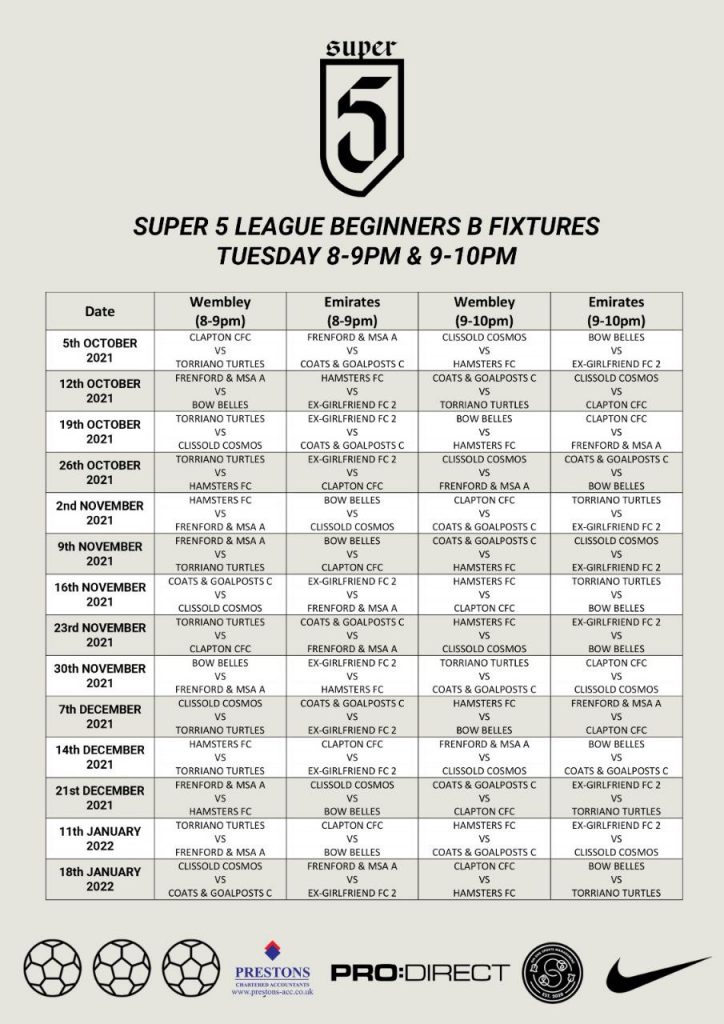 We need a female coach/helper at the games for the Clapton Massive on Thursdays to provide some oversight and support.
For more information on that role, drop Ellie an email at elliesmellie36@googlemail.com
There's more
Two more teams in the Super 5 League may seem familiar too as they used to play as Clapton 5s.
The Bangerz are in the Beginners A League and DalsTon are in the Intermediate B League.
Now they have become established they have gone independent and become self-funded. Some of these players have also gone on to the development or the first team.
That means other women get to come through and try beginners competitive football as Clapton CFC.
How to follow the results
With so many CCFC teams, the best way to keep track results is the excellent Super 5s League website.
Photographer Garry Strutt is often there taking great photos on Instagram or Flickr.
Open training
The 5s teams are among those who train on Saturday mornings from 10am to 12 noon under coaches Ellie Guedalla and Julie Leaff.
The training at Gainsborough pitches, East Bay Lane E15 2GW (opposite Here East) is open to any women or non-binary people of all ages and abilities. There's no cost, but donations are welcome.
More information here or email Ellie at elliesmellie36@googlemail.com.