Geoff Ocran's men's team return to Mabley Green in Hackney for this Alec Smith Premier Division Cup semi-final.
The coaching staff checked the Wadham Lodge Stadium pitch on Wednesday night and unfortunately it has a lot of surface water.
With the Met Office issuing a warning of heavy rain for Thursday, the game was at severe risk of postponement.
So we have switched this home game so our fixture backlog doesn't worsen.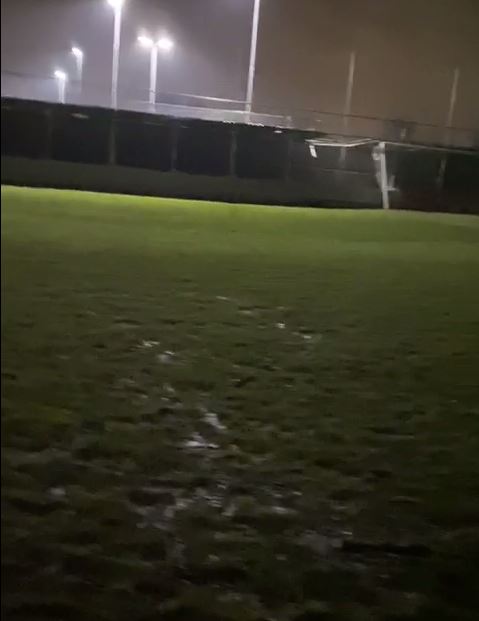 As those who saw the 3-2 defeat against Brentham will know, Mabley Green is an all-weather pitch with a big terrace running the length of the pitch.
Hackney is also where the Clapton story began, so it's somewhat of a homecoming, over 130 years on.
London Samurai Rovers stand between Clapton and their third cup final in the two seasons of the fan-owned era.
The Tons kicked off their league cup campaign with a 3-0 win over Hillingdon in September 2019, their first away win of the season.
They then set up this tie with that dramatic win on penalties over Stonewall at the start of December.
This kept up CCFC's 100% record in shootouts, so they should be confident if the game is drawn.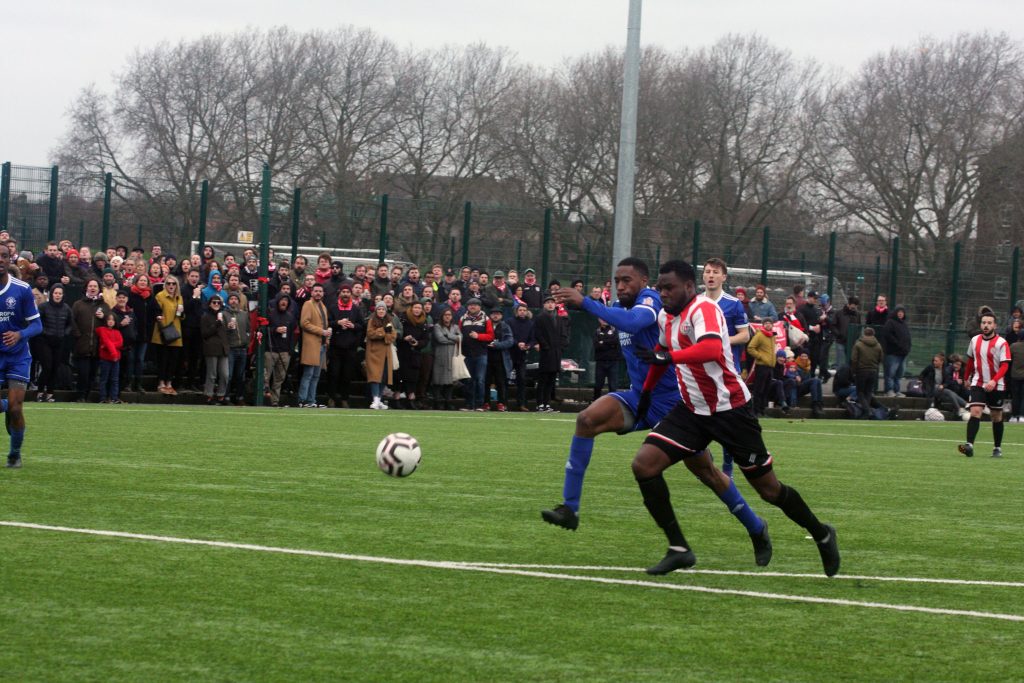 Indeed, the Tons defeated this very opposition on spot-kicks, just over a year ago at the Stray Dog, on their way to their Jim Rogers Cup triumph.
Dan Anfossy was the hero that day and is scheduled to continue as Ocran's preferred cup keeper for this clash.
Competition rules require him to have already made four appearances this season to be eligible – to prevent teams from, say, dropping in superstar ringers for the final.
Anfossy was sitting on three, so Ocran hit on the unconventional workaround of subbing him on as a striker near the end of last week's 3-1 win over Yeading Town. Hey, they all count!
Samurai have made it to this stage with a 3-1 win over PFC Victoria in round two and a 4-1 win over Larkspur Rovers in the quarters.
Victory in this tie would set up a final against either Hilltop or last season's beaten finalists Pitshanger Dynamo, who are due to duke it out on the same day.
Samurai are hot on Clapton's heels in the league too, in fifth place, just two points worse off with the same number of games played.
Although The Tons have the better of the head-to-head – most recently a 3-1 away win in the league – there is little between the teams.
Ocran said of the game:
When you get to later stages of any cup competition it's all about the result.

We do play familiar opposition in London Samurai so this could go to wire.

We do have a good semi-final record and we are confident that will continue on on Saturday.

But who was Alec Smith? We asked his friend, the astrologer Russell Grant, who is also a non-league football expert.
Alec Smith was the Honorary Secretary of the Middlesex FA. Alec was the first Chairman of the Middlesex County Football League in its first season 1984/85.

A good man and a much missed man with a mischievous sense of humour masking a most competent and organised gent.
Match information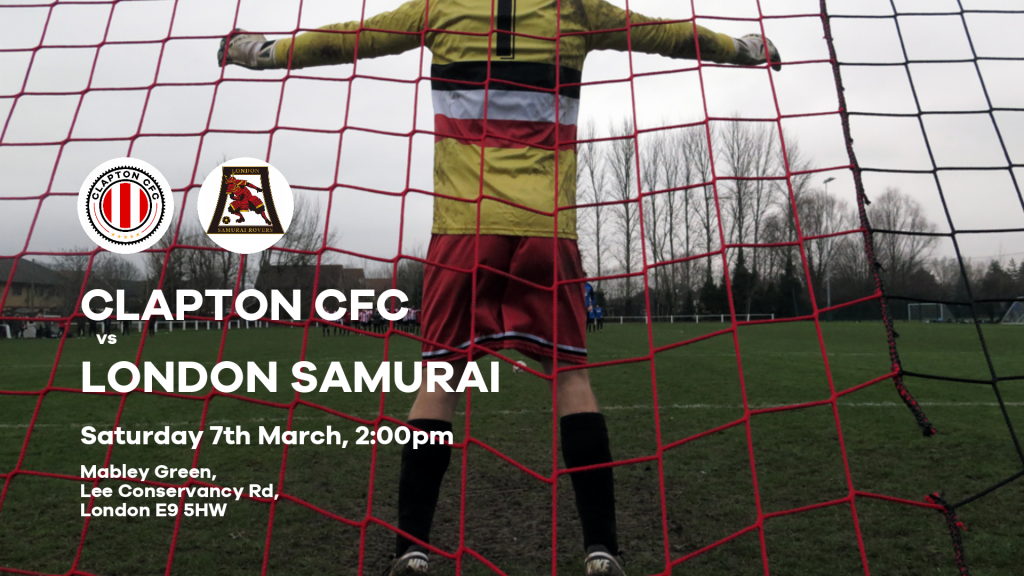 Clapton CFC vs London Samurai Rovers is at 2pm on Saturday, March 7th at Mabley Green, Lee Conservancy Rd, Hackney E9 5HW
Kick off is at 2pm in case penalties are needed. There will be a result on the day, no replay.
Admission as always is free, but we welcome donations, with a suggested £3 for waged adults.
Magpie Project collection
At each home game we collect food and toiletries for our charity partner, the Magpie Project. They support mums and young children who live in temporary and emergency accommodation in East London.
If you have any of these to spare, please bring them to our collection point at the entrance:
● Toothpaste ● Toothbrushes ● Shower gel ● Shampoo ● Soap ● Deodorant ● Bags of rice ● Bags of pasta ● Breakfast cereals ● Washing powder
Directions
Mabley Green is less than 15 minutes' walk from Homerton Station, and less than 30 minutes' walk from Stratford Station, Stratford International, Hackney Central Station and Leyton Underground.
Several bus routes stop right outside and there are 50 car park spaces too.