Clapton CFC men's first team fielded two defensive debutants in the Essex Premier Cup win over Leigh Ramblers at the weekend.
Colin Mugoya-Tabingwa, 24, pictured above, formerly of Bedfont Sports and Hayes & Yeading, played at centre-back.
Colin has previously played with the likes of Geoff Ocran, Louis Rene, Dean Bouho, Stefan Nielsen and Andrew Lastic and even led the 'lo lo lo' song after the game.
32-year-old Jason Sam-Franks, who played for London Apsa in the Essex Senior League alongside Ocran, Sham Darr and Stefan Kilron, was at right-back.
CCFC player-manager Ocran said after Saturday's cup tie: "The debutants did well, they were assured, did the right things.
"That's what we want, people to come in and do the right things consistently so we can get back to the strong spine and go on a bit of a run.
"Jason plays with me on a Saturday mornings. He's played at a decent level, he can play right-back, centre-back, he's got good distribution.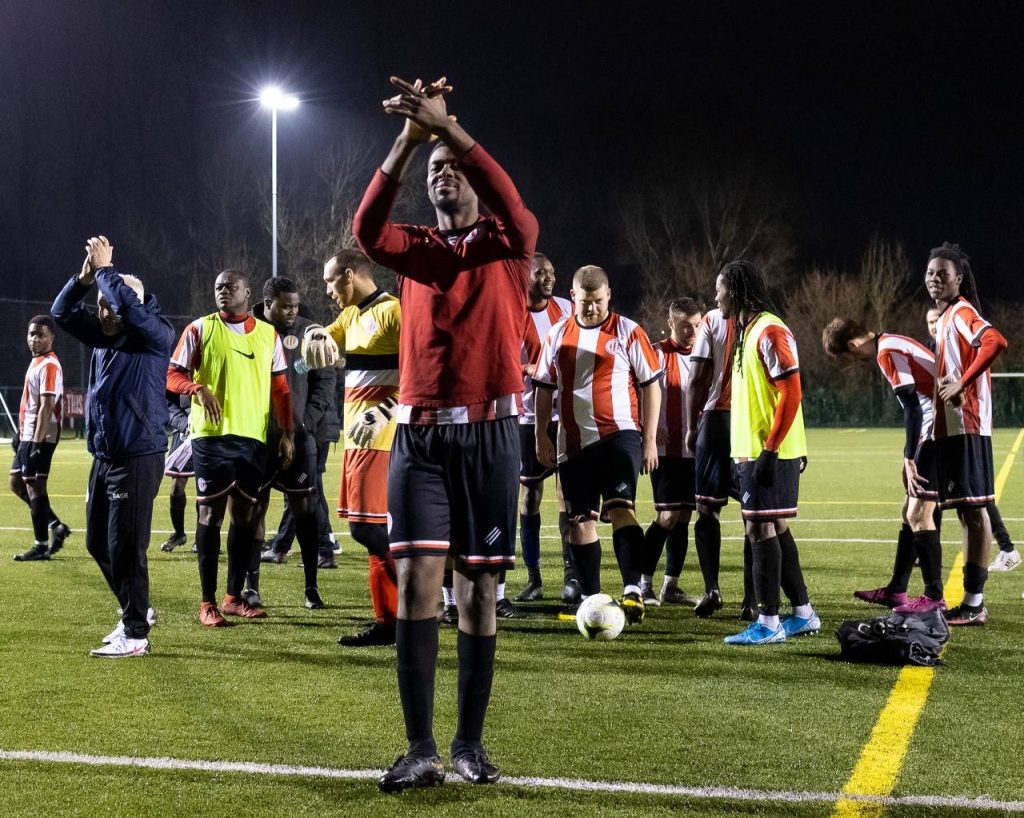 "Colin we feel is the missing link in terms of commanding the back four, organising from the back. Especially with Jordan Odofin out long-term, we needed someone to fit that bill.
"He's been out for a while, played at a good level, but it will take a while to get to his peak optimum.
"But if he can come in and organise the people around him… we've got a lot of good defenders with good potential but need someone to pull them around, encourage them and improve their positional sense.
"Colin was at Clapton FC under Jonny Fowell so he does know some of the old players and that's why he was familiar with the song at the end.
"He's confident and that's what we need, experience and confidence to add to what we've got already.
"It's good to get those two on board, potentially a couple more. We want competition, a competitive edge going into the business end of the season."