Here we go again.
On Saturday, an experimental Clapton Community men's team line-up kicked off what is bound to be another momentous season, with a practice match against Wanderers FC.
On the 3G pitch in between last season's Stray Dog and next season's Wadham Lodge Stadium, Geoff Ocran's side notched a satisfying last gasp win.
New blood
With many of last season's key players still on their summer holidays, this match gave the management a chance to field some of the trialists who have impressed in the first couple of training sessions.
There were familiar faces from the Clapton FC days too. Billy Wise was on the left wing. Nick Loblack, who played for the Legends XI in the end-of-season exhibition match, was a calm presence at centre back.
Today's line-up vs @wanderersafc. pic.twitter.com/5pgZ7x0qoO

— Clapton CFC (@ClaptonCFC) July 6, 2019
Saiid Jaffa, who captained CCFC in their first ever friendly against Holland FC twelve months ago, led the line.
As was to be expected, it was clear from the play that this CCFC team didn't have experience playing together. 
And Wanderers managed to poke their noses in front in the first ten minutes.
A high bounce off the springy 4G surface deceived Tons defender Tom Carding. A Wanderers winger cut back for Ryan O'Neill to fire past Tons keeper Jack Francis from close range.
A few minutes later, Wanderers captain Adam Lakhani made a wonderful slide tackle and whacked it into the top corner. Screamer.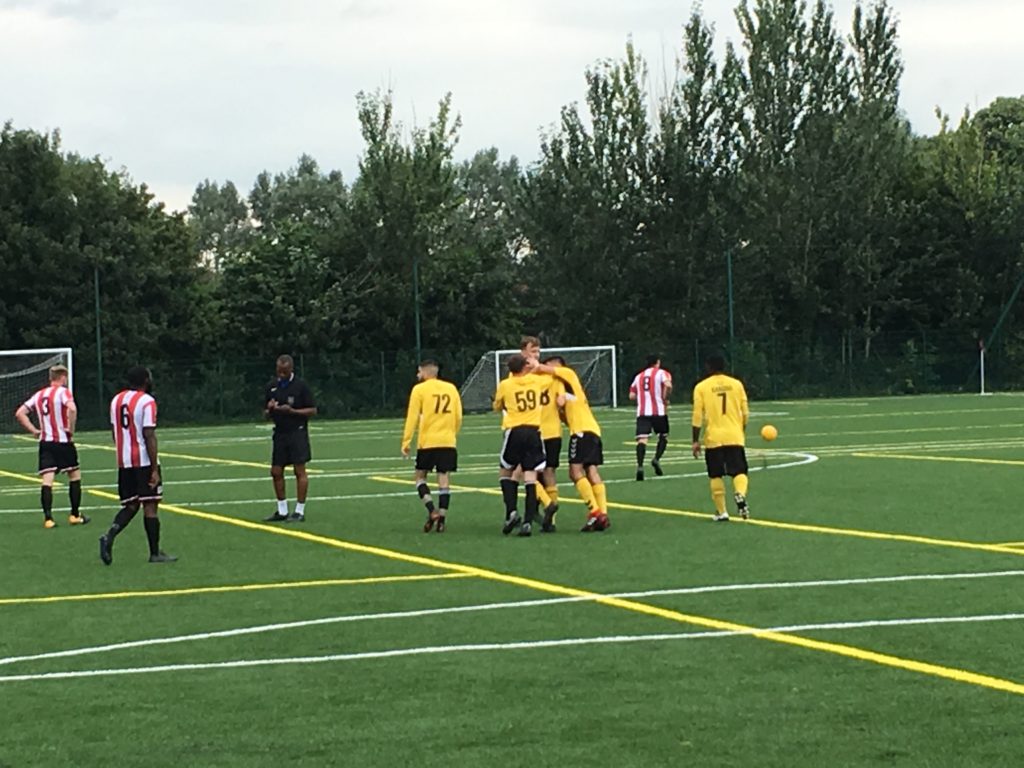 It was looking odds on for the visitors to claim revenge for their 5-2 pre-season defeat a year ago.
But the Tons managed to strike back. 
They cut back a corner to the edge of the box. Wise hit it low towards the corner. It kissed the base of the post and made its way into the net.
Right at the end of the half, Wanderers striker O'Neill was nicely set up in front of goal. Francis made a good save with his knees.
Eye-pleaser
In the early stages of the second half, Wanderers were having more of the ball and generally looking more threatening. 
Wise was the only real outlet for the Tons. The winger had a shot from distance tipped round the post and put an acrobatic effort over the bar from the resultant corner. 
Tried-and-tested double-winning season 2018-19 heroes Ellick Coleman, Stefan Kilron and Ocran came off the bench. This injection of bite and drive turned the game in Clapton's favour.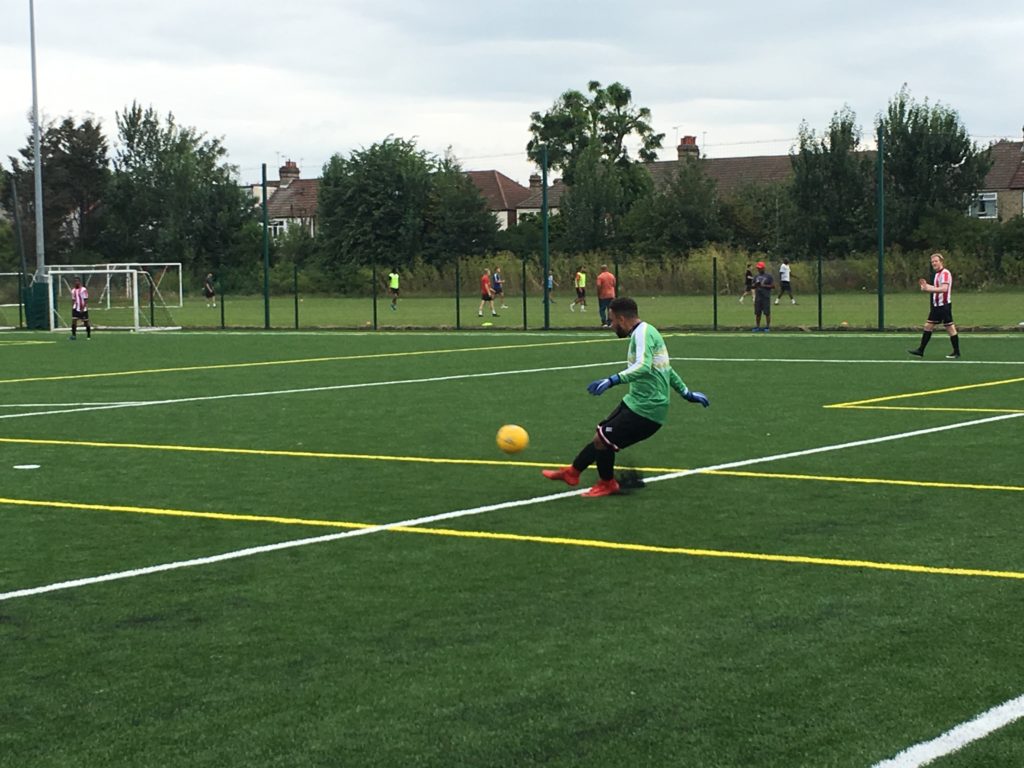 Into the last ten minutes, right wideman Coleman brought a lofted pass down on his toes. He popped it in to Ocran, who coolly turned and prodded home off the post. A real eye-pleaser of a goal.
Scrambled winner
Francis made a fine fingertip save from a Wanderers player bursting through on goal, as the visitors looked to steal a late victory.
But the result swung the other way.
The Tons broke upfield from the corner and Coleman's attempted lob was stylishly palmed away by Wanderers goalie Ngoma.
It was one for the cameras. Except we forgot to bring any cameras.
Then, Tons left back Justin Cummins pinged in the corner. It was headed straight up in the air. About a dozen players went for it. substitute Kilron was able to head in.
Peep peep – that was that.
Learnings
The Tons had lined up with a similar shape to the one that was so effective in the sensational title run-in. After the game, Ocran told us he was above all looking to see how the trialists would fit into his system. He explained: 
The result wasn't necessarily important. To start with, there's a lot of people we haven't played with before. But it's just the basics: what are you like on the ball, can you play through the thirds, can you get your head up? Just the basics. What a lot of the players know is that their competition isn't necessarily here. You've got about 13-14 players who served us well last season who we're going to be loyal to. But can you push them across the season? We saw about three or four good players who can definitely do that.
We now look forward to next weekend's friendly against Thurlow Nunn Football League South side Lopes Tavares.
Ocran said he expects more of last season's players to feature, as he continues to hone his team for the upcoming MCFL Premier campaign.