This Capital Women's Cup tie was very much a free hit and although Clapton CFC were comprehensively outscored we were by no means outfought or outclassed.
Our illustrious Waltham Forest neighbours are top of the league above ours and played with the confidence and assuredness throughout you'd expect from such a lofty position.
But a makeshift Tons side – missing goalkeeper Polly Adams, midfield lynchpin Ciara Monahan and striker Emily Link among others, and with several others playing on with injuries and illnesses – matched them for large parts of the game.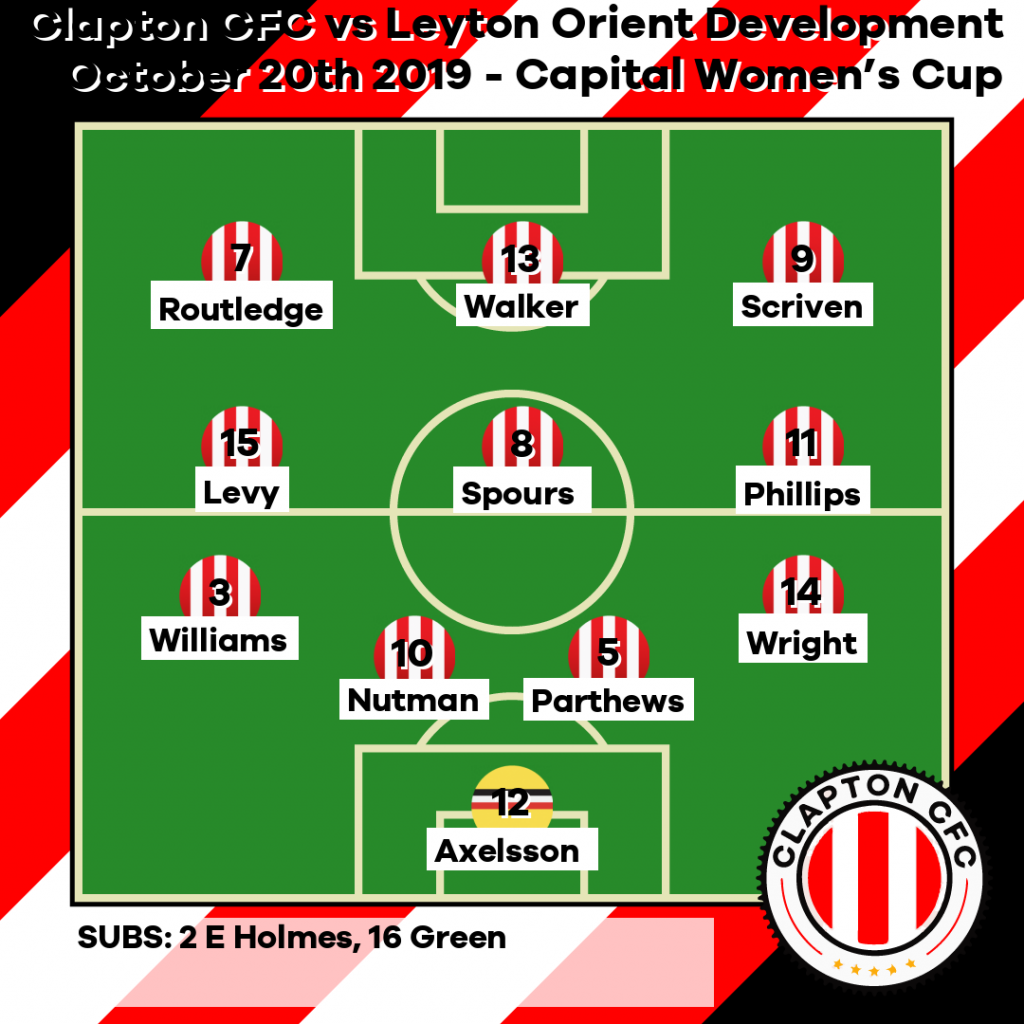 After a delayed kick-off due to the late arrival of the officials, the Tons' task was almost immediately made even harder with a soft goal conceded inside two minutes. A muddle in the penalty area left Orient's Georgia Raby free to slot it in from close range.
However, anyone who has seen this CCFC side will have been impressed by their resilience. They shrugged off this setback with a strong attacking spell, with some great link-up play in particular between Lucy Spours and Naomi Scriven.
It was end to end now, with Orient dragging a shot from the right side agonisingly wide of the far post, while at the other end a cross whipped in by Scriven just evaded several onrushing Tons in the box.
However, two lovely goals from Daphne du Leener – shots from outside the box, superbly placed high into the net giving Sophia Axelsson little to no chance – pretty much settled the contest within the next ten minutes.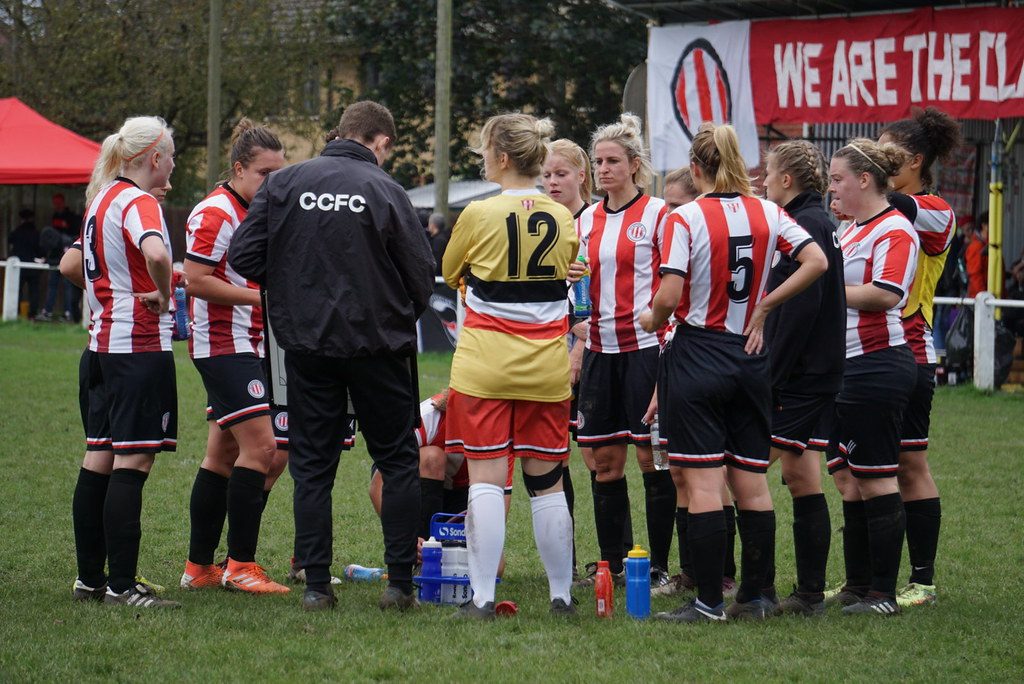 Half-time arrived, and although we trailed 3-0, the shots on goal stats told a different story.
This had been a much more even contest, with the Tons defence particularly impressive, led by the unflappable Phoebe Parthews and supported by no-nonsense Alice Nutman, ever-dependable Hannah Wright and impressive debutant Alice May Williams.
They were limiting the O's to mainly long shots from outside the box – unfortunately they were proving particularly good at hitting those long shots. As a fourth goal curled into the top corner around the 60-minute mark from Valeria Moreno proved.
The O's fifth was the best team goal of the lot, with a classy close passing move down the left wing finally being worked into the box, and a lurking Ella Meadowcroft tucking it home from close range.
The game understandably petered out as a contest, and in truth the Tons never really threatened to score in the second half, but no one could fault the work-rate and commitment right to the end.
Two cup tournaments down, two still to go, and it's back to league action against Crystal Palace Development next Sunday, and hopefully some better news on the injury list.
Star player
Photo gallery
Flickr gallery with photos by Max Reeves and Nick Davidson. Click left/right on the photos to view.

Post-match reaction
Goalkeeper Axelsson and head coach Patrick McLaughlin gave their view of the game on camera.
Attendance
126.