Clapton CFC men's first team were left to regret wastefulness in front of goal as they were held to a draw in the first round game of the Middlesex Super 6 League.
After 134 days without a match, and without any crowd to cheer them on, the Tons shooting was perhaps understandably rusty. In the end they were arguably fortunate not to lose after Stonewall broke the deadlock with just 14 minutes left.
But sub Noah Adejokun's late acrobatic equaliser – his second goal in successive games – grabbed a point for the first round game in the six-club mini-league.
The Tons were without some big players such as striker Sherwin Stanley (playing cricket in the summer) and classy midfielder Julian Austin (working abroad) as well as last season's top scorer Lewis Owiredu and defensive rock Jordan Odofin.
However, they were still able to field a strong line-up, along with new midfield signing Arthur Wright on the bench alongside full-back Musa Manneh, recovering from the injury he sustained in our friendly win over Hackney Wick in summer.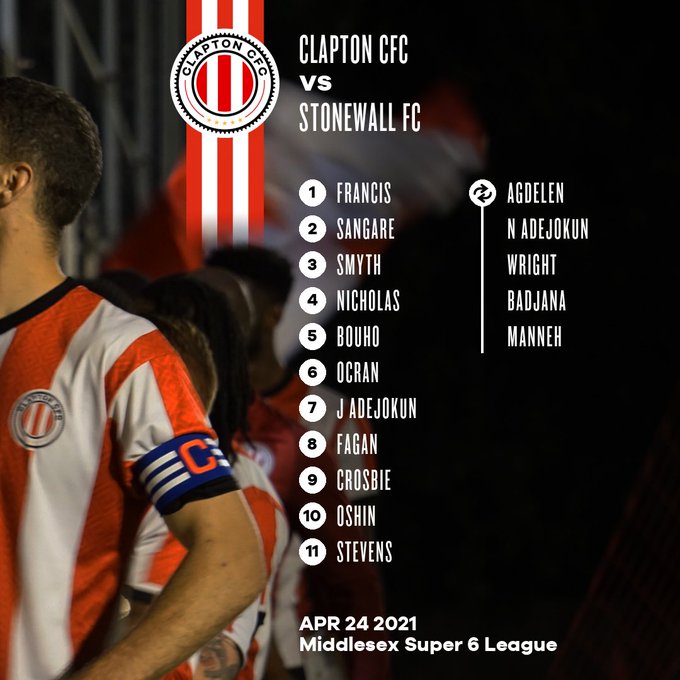 In a goalless first half on the 3G pitch at Wadham Lodge, Eliot Crosbie, Paul Oshin and Jake Stevens all had strong chances to put the Tons ahead. In the second half, Crosbie went even closer by striking the bar.
Stonewall grew in confidence the longer it stayed level and finished stronger over the last 20 minutes. And in the 76th minute they took the lead with a penalty awarded for a trip in the area, James Baker converting it.
Defender Dean Bouho insisted that he had stepped out of the tackle but the player crashed into him but to no avail.
The Tons were in danger of losing a game they should have had sewn up but an equaliser eventually came when Crosbie was fouled right on the goal line, which the ref deemed to be just outside the box.
The free-kick could only be parried in the air by the Stonewall keeper, and it was Noah Adejokun who was first to pounce with a superb volley.
So a point salvaged – but it was almost a defeat when a Stonewall player headed over the bar from a cross with just goalkeeper Jack Francis to beat.
Player of the match
Match highlights
Photos
Match reaction