History was written yet again by players in the famous red and white stripes as the Clapton CFC Flexi/Beginners XI faced AFC Leyton in the first ever game of the new Flexi 11-a-side League.
It was an honour to feature in this inaugural match but that was surpassed as the Tons emerged as the first ever winners, although unfortunately behind closed doors.
The league has been set up by the people behind the Super5League at Mabley Green, giving women access to the 11-a-side as well as 5-a-side game.
The Clapton team comprised star players from our two teams – Beginners and Flexi 5s – that compete in the Super5League. Their opponents, however, were an unknown quantity in AFC Leyton.
The AFC Leyton players dominated the opening exchanges and deserved the goal that gave them the lead within the first 10 minutes.
But Clapton drew on the strength that comes from cold late nights under the lights in Hackney and soon equalised as Rhianne drove through the heart of the Leyton defence to shoot and score.
An almost identical attack resulted in Rhianne adding a second to turn the game around for The Tons.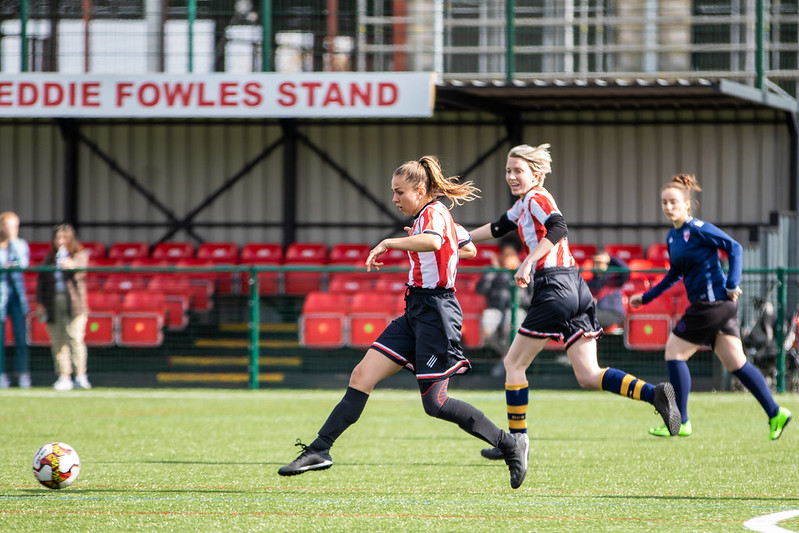 If AFC Leyton thought they had worked out Rhianne's threat then they were unprepared for Sinead's strong run down the left, beating her markers, cutting in and placing a beautifully curved and weighted shot past the keeper and into the far corner.
Clapton kicked off the second half and scored again almost immediately through a Lisa strike from the edge of the box. Not to be outdone, Rhianne completed her hat-trick and made it 5-1.
AFC Leyton did not give up and maintained their passing and running game to put pressure back onto Clapton. They were rewarded when a shot initially saved well by CCFC keeper Ally was pounced upon by the AFCL striker to beat the gallant efforts of the Tons' custodian.
Ally was involved in AFC Leyton's next goal when bravely diving at the onrushing Leyton attacker as she broke through into the penalty area. The initial save was fair but the subsequent attempt to secure the ball gave the ref no option but to point to the spot. AFC Leyton scored the penalty to bring the deficit back to 5-3.
Clapton managed the game well until the final whistle to ensure that there were no last minute dramas.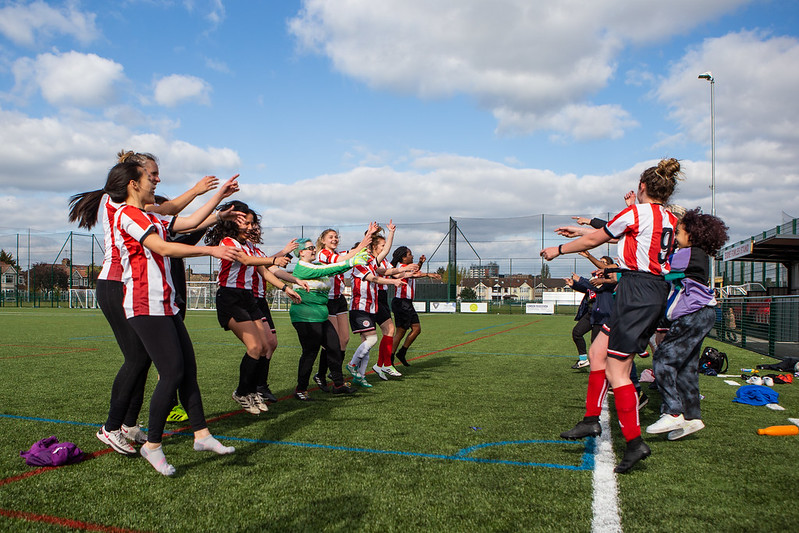 In the absence of fans, the players split into two groups and celebrated in traditional Clapton fashion – 'lo lo lo'.
We all look forward to the time, soon, when the fans can give this team the support that they deserve.
Photos