Clapton CFC is growing. At Saturday's AGM, members voted in favour of the proposal for the successful AFC Stoke Newington women's team to come on board as the new Clapton Community women's team.
The renamed team will play on Sundays in the Greater London Women's Football League Division One. Home games will be at the Stray Dog in Walthamstow.
School's out
Stoke Newington AFC was founded by Ian Bruce in 2015. He had been coaching girls football at Stoke Newington School from 2009 and saw the club as a way for students who had been enjoying the sport to keep it up after graduating.
This school is already part of Clapton Community's DNA. Men's team players Liam Smyth, Charlie Fagan and Cemal Agdelen went to school there while Dan Anfossy is a teacher there.
Stokey started in Division 3 (North) of the Greater London Women's Football League, on the ninth tier of the pyramid.
Adding some more experienced players to the mix, the new team exceeded expectations with a sixth place finish in their first season. They pushed on to win promotion the next year. AFC's third campaign saw them consolidate in Division 2.
Stellar season
Last summer, Bruce took a step back from the first team to concentrate more on the youth levels. In any case, the players were pretty much running everything themselves by this point.
Defender Alice Nutman took on player-manager responsibilities. And the success continued.
A second placed finish saw the first team promoted to Division 1, where they will now take on such teams as Brentford, Crystal Palace Development and Dulwich Hamlet Reserves in the red and white (or sometimes purple, red and yellow) of CCFC.
For this new challenge, Nutman will be focussing solely on playing without having to worry about subs, the shape of the team and so forth.
As a result, the team are now looking for a dedicated manager/coach who will be able to call the shots from the sidelines.
Impressively, all four Stokey teams finished in the top two of their respective leagues in the 2018-19 season. Bruce will continue to work with the youth levels under the AFC Stoke Newington name.
Crunch match
Nutman and central defensive partner Pheobe Matthews both picked out last season's win over Walton Casuals as a high point in the Stokey journey.
League winners Walton were on for an unbeaten season, racking up cricket scores along the way. AFC needed three points for promotion. They sealed it with an unexpected 3-2 victory. The rematch should be interesting.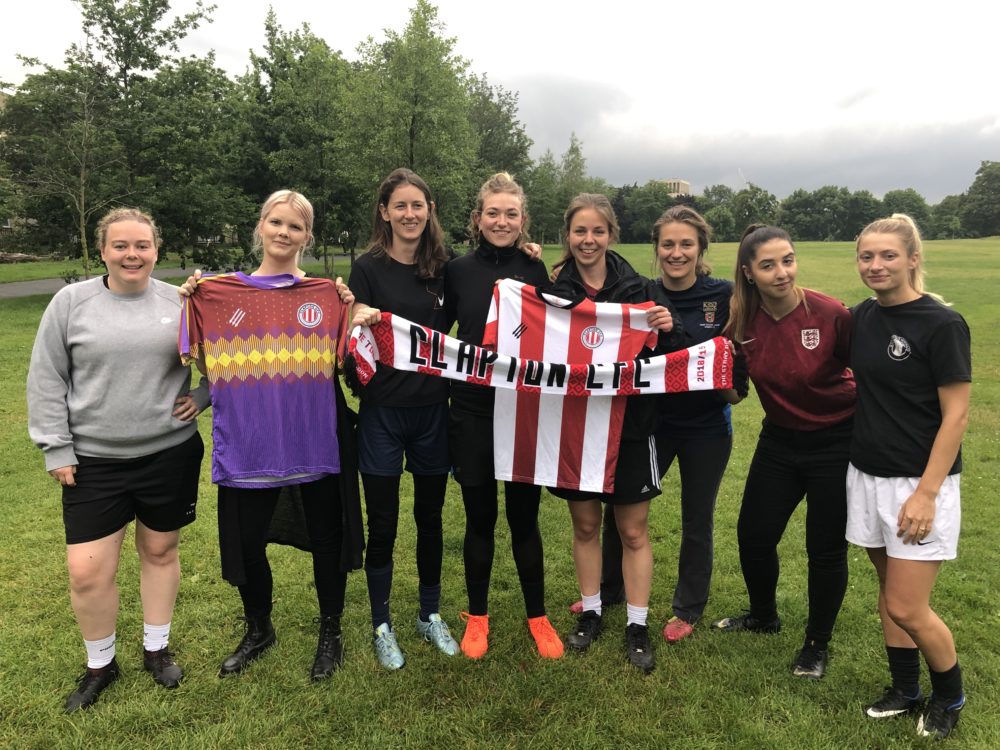 Joining forces
Bruce's curiosity about Clapton initially grew out of pub conversations with Smyth, Anfossy and another familiar pal, Phil Blakesley:
Seeing how exciting the Clapton project is – and having something that essentially Clapton needed – it was a no-brainer to say AFC Stoke Newington women's team needs to become the Clapton women's team.

The idea of playing in front of hundreds of people is amazing. And actually, we are striving for equality in the women's game and I think a club like Clapton can help that come home a lot quicker.

If we think about some of the attendances at the Clapton men's games, if we were to have something similar it would be better than some of the attendances in the women's Super League.
He also stressed both clubs' shared focus maintaining strong ties to the local community:
I've grown up in Hackney. I've always wanted the club to reflect the demographic of Hackney. And I've always wanted to give people the chance to play football. We don't want to say no.

There might be times where a player isn't quite the calibre if the first team. But we wouldn't say don't come to training or don't be a part of it.

There are always opportunities to be involved in 5-a-side leagues or friendly matches. Essentially we want to be a really friendly football club who women want to come and play for. And if we go on to win games, leagues and trophies that's amazing.
Still, it was a big decision for Bruce and players who have put so much into the project. A player vote confirmed that they were happy to go ahead with the move.
Then everything was ratified at Clapton's general meeting.
Step up
On her ambitions for next season, Nutman said:
My aim is for a solid mid-table finish. It's going to be difficult. I think for the first time we're having a massive step up.

But I think it's doable. Our team this year has much more strength in depth than it had before.
In terms of the off the pitch changes, she is looking forward to the potentially bigger platform they will be able to give themselves:
It's a really good time for it to happen. Women's football is buzzing. And having people going to watch at any level is really important.
Vice-captain Matthews added:
I think the ethos of Clapton Community FC gels quite well with the ethos of Stoke Newington in terms of being really inclusive and celebrating diversity.

Our team brings together women from so many walks of life and we just created one big group of friends.
Cup bonus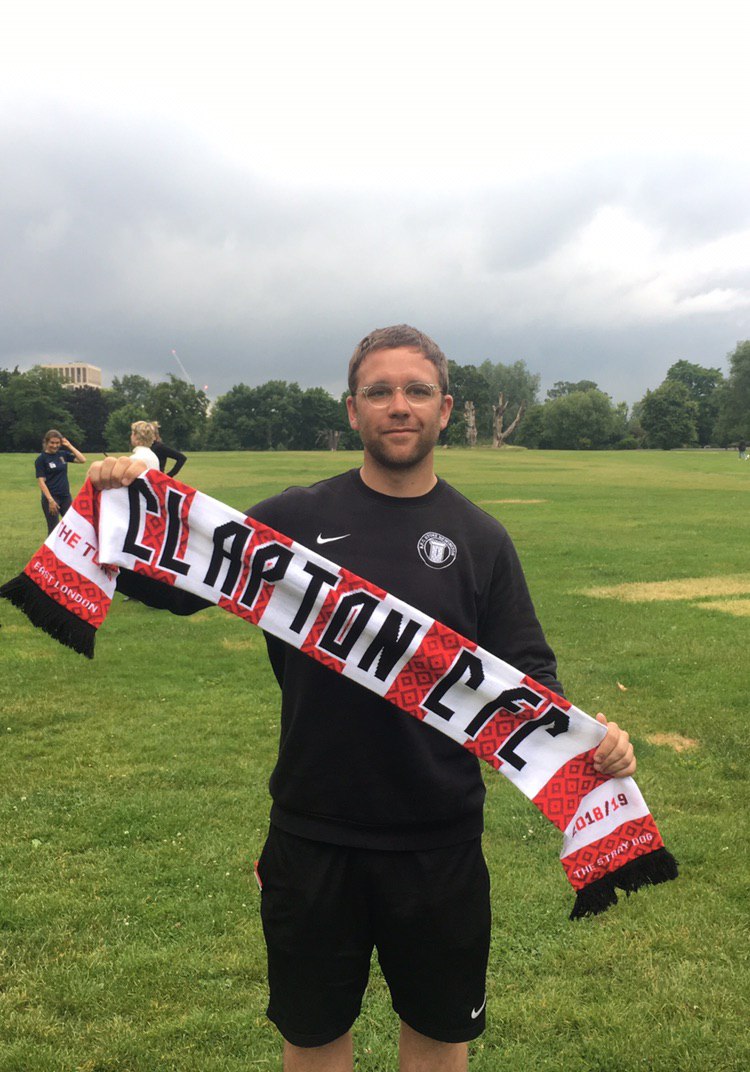 In a further momentous development it has just been confirmed that the team will enter the FA Cup for the first time.
Reflecting on this, Bruce said 'considering we started in 2015 as a group of 15 schoolgirls and their teacher it's exciting to see that this is what the club has grown into.'
What's next
Watch this space for more on the search for a coach, an introduction to the players, more on the team's history so far, the league and friendly fixtures for the new season, and much more.