Clapton CFC member Jay Mayor attended his first home game last month and was over the moon at the 6-5 win over The Curve.
Afterwards Jay, who lives in Leeds and is eight and three quarters, arranged to interview our fast as lightning winger Josh Adejokun.
They had already met on the coach to Stonewall away, when Josh completed Jay's Rubik's Cube! This weekend, he won the members' player of the season award and shared the most improved player award.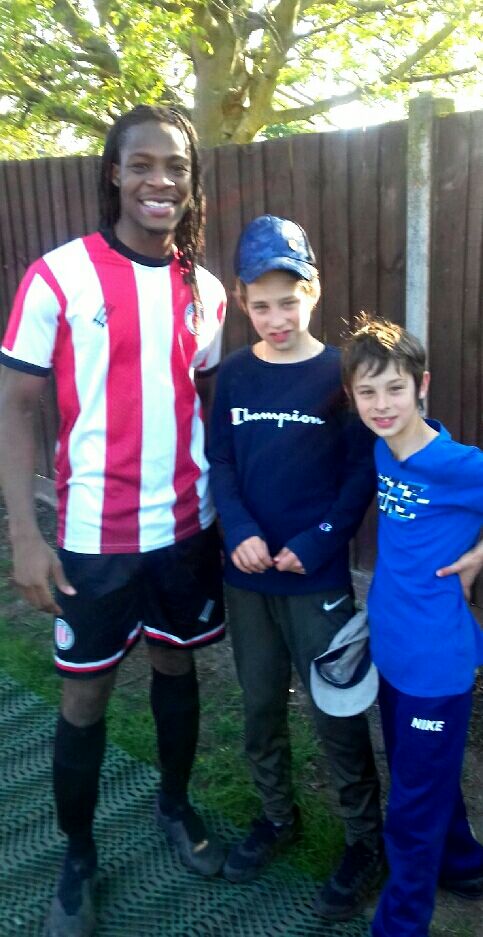 Here are Jay's questions and Josh's answers on everything from footballing skills to his time as Newham Young Mayor when he was aged 14.
How long have you been playing for Clapton CFC? Right from the start of the new club? How did you know about the club?
I have been playing for Clapton CFC right from the first friendly against Holland FC.
I was quite fortunate how I got involved, I played under Geoff Ocran for one of his other clubs and there were a few drops out the day before the friendly so he called me the day before to fill in…and the rest is history!
When did you first start playing football? Why did you start and what do you like about it?
I started playing for fun at a young age, playing a few games for my primary school and then regularly for my secondary school team. I played for my first proper team when I was 16.
I got into it because both my older brothers and all of my friends played, so it was also a part of my social life.
I love the feeling of having a great contribution to the team's victory as well as breezing passed players and leaving them behind. :blush:
If you could get better at one thing in football what would it be?
Fitness and tracking back, I could help out a bit more defensively but I think my skills are best suited further up. I'm sure my wing back would like the sound of that.
If you could make any changes at CCFC what would they be?
There's not much I would change as we are a great team and the guys are a great bunch of lads.
However, I would like for us to see off teams a lot better and not make life hard for ourselves. It creates a tense and dramatic story but also can cause heart problems for both fans and players.
If you could play any match again what would it be and what would the improvements be?
There's two – the Jim Rogers cup final to relive the moment again and Stonewall away, I would have loved to capitalise on the chance in the first half to avoid the undeserved defeat we faced and to pretty much secure the league title.
Who is your football role model and why?
Ronaldinho, he made the game look so easy and enjoyable through his skill, pace, unreal technical ability and achievements. at a young he made a name on the world's biggest stage and has kept that brilliance even after his retirement.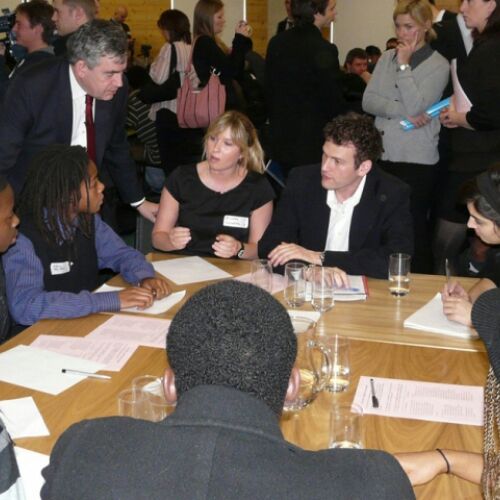 You were previously Newham Young Mayor in 2008. How did that come about?
I was always very active and outspoken in school; and always displayed an interest in community initiatives, so when a teacher from my school heard about the Young Mayor role, she reached out to me and urged me to take part.
Initially, I was quite reluctant due to fear of losing, especially to some of the older candidates that were eligible and myself only being 14 at the time.
Through encouragement and seeing the positives of the programme, I decided to participate and go through the process.
How were you chosen to be Young Mayor?
So firstly I had to become a nominee and in order to become one, I had to receive 50 signatures from young people in the borough who thought I would be suitable for the role. once a nominee there were two phases to the elections – a primary election; where young people voted online for as many nominees and the 15 nominees with the most votes then became the official Young Mayor candidates who will then go on to be the Youth Councillors of Newham supporting the Young Mayor.
We then went through candidate training which included our video campaign/manifestos, public speaking training and other skills.
We were also allocated campaigning resources such as t-shirts, posters, stickers and leaflets which is when the fun started.
After weeks and weeks of campaigning and reaching out to the young people of the borough, then came the election day, with polling stations in schools, colleges and community centres with the counting and announcement of the vote at the Town Hall by the Mayor of Newham and Chief Executive of the council.
What did you do?
So my main objectives as a Young Mayor was one, to tackle the issues involving crime and the fear of crime. We would not only like to BE safer in our community but to FEEL safer.
So working with community watch teams, the local police and small active groups on the issue to both raise awareness and to discuss and come up with solutions to the problem.
Another key point was to change the perception of young people in the media. So often we see articles or posts of the negative things involving young people so we made it a real push to promote and display the success of young people in the borough and that was done greatly through the use of the Newham Mag which regularly reported the work of the Young Mayors as well as many local heroes in various fields.
Lastly, as the Young Mayor I was responsible in the allocation of funds that would go towards organisations and projects that would benefit young people via the Youth Opportunity Fund and the Young Mayor's allocated budget.
What was the highlight of your time as Mayor? Your accomplishments?
Highlights for me were the places I was able to deliver speeches at, in many occasions the House of Parliament in front of big audiences. But one notable event was the 'No to Knives' event where I met the Prime Minister, Gordon Brown at the time and a host of other celebrities who supported the cause.
But more importantly, it was the many community events and talks I was able to visit as they had the biggest impact. I was able to liaise with those in my community who could make a change and I also had the chance to inspire the young people who didn't even know of schemes like the Young Mayor and have them consider new and more uplifting paths.
Were you able to use football in some way as Young Mayor?
Unfortunately not I'm afraid, but there was one event in Stratford Park with the Foreign Minister at the time David Miliband where we did some keepy uppies in the multi-sport area.