This Saturday Clapton CFC get back to league business with a third game against Eastfield FC of the season.
The two clubs previously faced each other in a hard fought 1-1 draw at the Stray Dog in December. A young Eastfield side put in a strong performance in front of a boisterous home crowd.
The return fixture was due to take place in January. However, due to a fixture clash at their home ground, Ive Farm, the two sides instead played a friendly in the 3G cage next to the Dog.
The match was at times a bizarre affair, with the Eastfield manager being sent off the pitch only to reappear behind his team several feet away on the other side of the fence. 
Tons came out with a 2-1 victory, courtesy of a splendid run from Stefan Nielsen and some heroics in goal from both Vlad Bendovskyy and Ashley Headley.
Top half ambitions
Formed as part of the London Olympic legacy, Eastfield are currently sitting seventh in the league. A good run down the home stretch could see them finish well into the top half of the table.
They have not seen a lot of league action of late, having only played one MCFL fixture this month. Prior to that they had been stringing together a good run of form.
Only defeated twice in the league in 2019 which, given that one of those losses came against a London Samurai side currently running rampant, is pretty respectable.
For their part, CCFC have been piling on the wins recently. The last few weeks have seen them secure two spots in cup finals. They have also recovered from a mid-season slump to put themselves back into a very competitive place in the league.
Title ambitions
The closing weeks of this season are shaping up to be highly-exciting.
Previously a shoo-in for top spot, Stonewall FC have been experiencing a collapse rarely seen outside of an England test innings. 
They are still in first place as thing stand. But with only one win from five games, the field has been left wide open for any one of four teams to swoop in and take the title from under their noses.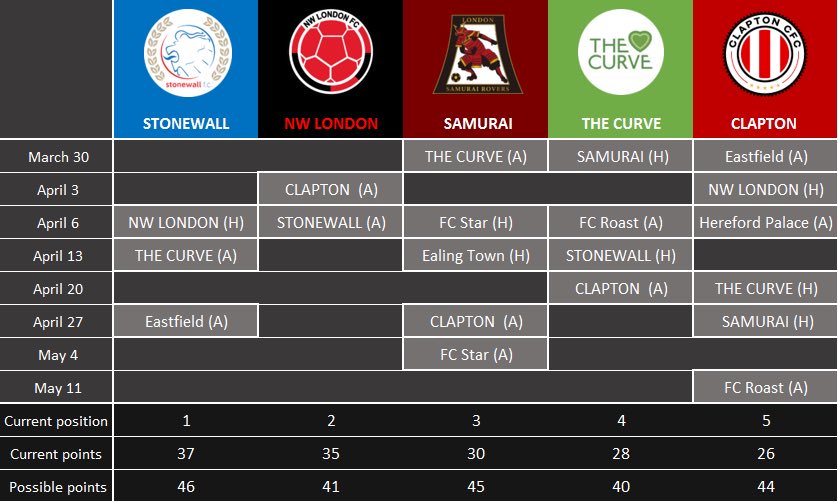 Clapton still have to play three of the top teams. While these will be monumentally tough games, they also give the Tons a chance to claw back the deficit. 
Furthermore, these games against Samurai, The Curve and NW London are all at home. 
However, the hard work starts with Eastfield away who will no doubt love to be the party poopers.
So come down to Ive Farm this Saturday to see whether Clapton can take a small step towards what be an against-the-odds league title.
Match information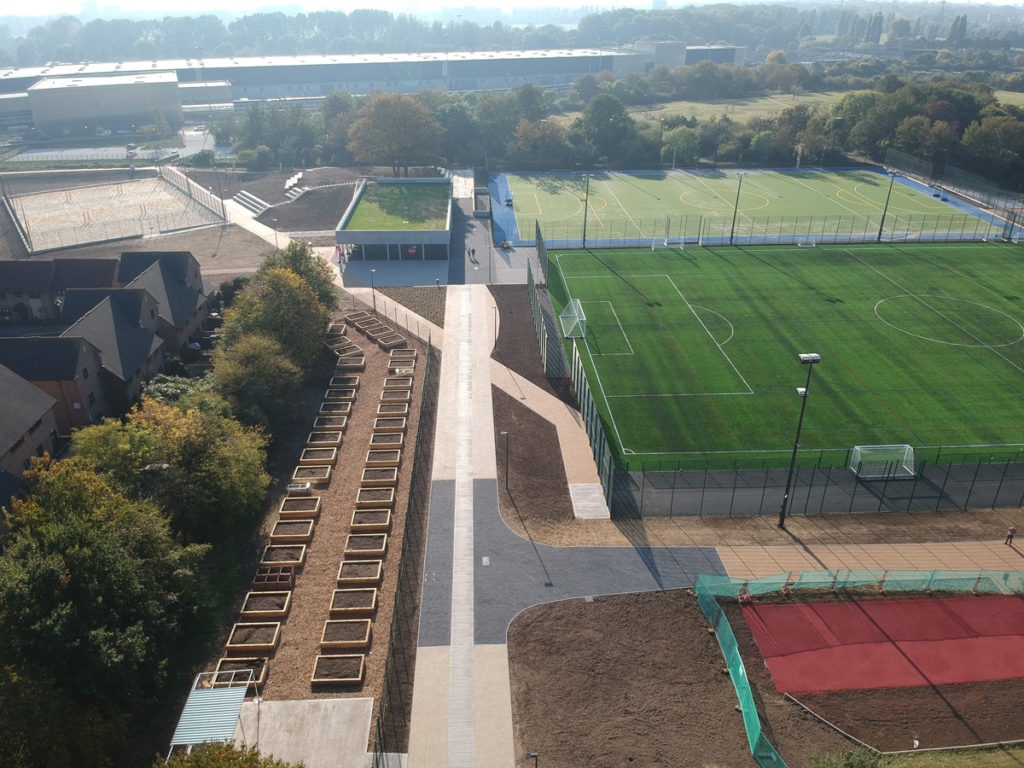 Ive Farm Sports Ground sits between Leyton (15 mins' walk away), Leyton Midland Road (20 mins) and Lea Bridge (25) stations. Buses 158 or 58 will get you closer.
It's only about eight minutes' walk from Leyton Orient's ground (but don't get it confused with the Score Centre, a similar sports ground right next door to Orient).
Car park access is via Orient Way, E10 5UE.
There is a cafe onsite that will be serving hot and cold refreshments, including cans of beer.
Entry is free, but Eastfield will be accepting donations for the charity Alive and Kicking. Please give generously!
Eastfield FC vs Clapton CFC is on Saturday, March 30th at 2pm, at Ive Farm Sports Ground, Leyton, E10 5LX. Join the Facebook event.