Can we play you every week?
Yes, apparently we can.
It's déjà vu all over again this Saturday, as CCFC travel back to White Hart Lane to take on Wilberforce Wanderers – this time in the league.
The Tons ran out comfortable 4-1 winners in last weekend's Jim Rogers President's Cup semi.
Sizzling Sherwin Stanley bagged a hattrick in that game and could be spearheading Clapton's quest for a hattrick of wins over Wanderers this season.
In February's league game at the Stray Dog, the Pride of East London™ ran out 6-1 winners.
But an improved Wilberforce performance in the second half last week will have reminded Geoff Ocran's team not to get complacent.
The Haringey-based side's lively top scorer Joe Pak, who has 14 goals and eight assists already this season, particularly stood out as a dangerman.
NEIGH BOTHER
The Wilberforce management told us – via lots of horse puns – that they're champing at the bit for revenge.
Wilberforce have had a mare in the last couple of games and are aiming to get a clean start out of the gates on Saturday. 

The team will be whipped into shape and be ready to gallop to first place on the day. If I was a betting man, the odds are it will closer than the previous two encounters would predict.
One point of interest will be where Wanderers set up their dugout this week. In the previous match, they moved to a makeshift one on the far side of the pitch at half time.
It has to be assumed that this was to get away from the baying of the Clapton fans, who have decided that all their players are called Gary. Only one of them is: the mysterious Gary Potter.

Wilberforce's other players have a variety of given names.
For example Chris, Joe, James etc. That kind of thing.
Momentum
In his post-match interview, Ocran broke down where he saw the difference between the two sides:
Man-for-man I think we've got the better team. We just wanted to play how we played in the reverse fixture in the league: press high, try and get our wingers more involved and try to get the service into Sherwin. And that's what we did for the first 15-20 minutes. Then we instinctively took our foot off the pedal and they came back into it. When they scored in the second half, we just had to ride it out.
As for this clash, Ocran explained that conditioning (on top of work commitments) may mean changes to the line-up:
We may rotate it a little bit as it is hard playing on 4G. But we want to keep the momentum going and finish as high up in the league as we can.
Match information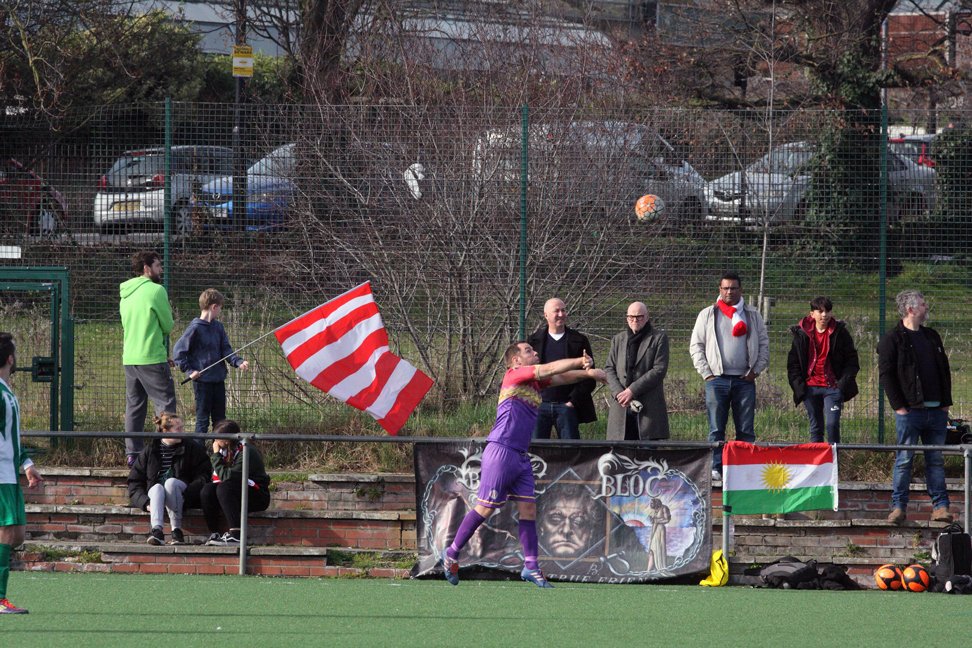 *Opens last week's match preview. Ctrl C. Ctrl V*
Wilberforce Wanderers play at the New River Sports Centre on White Hart Lane. There is a small terrace.
Kick-off is 2pm – note this has been brought forward from 2.30pm – and entry is free.
If you are driving, the ground is just a couple of minutes from the A10. It is also within easy reach of the M25, M11, M1 and North Circular.
There are over 300 parking spaces available on site at a rate of £1.10 per two hours.
The nearest tube stop is Wood Green on the Piccadilly Line, just a 15 minute walk or five minute bus ride away. White Hart Lane Station (on the main line) is a 25 minute walk or a 10 minutes on the bus.
The W3 stops directly outside the stadium.
The Wilberforce Wanderers AFC vs Clapton CFC is on Saturday, March 9th at 2pm, at New River Sports Centre, Haringey, N22 5QW. You can join the Facebook event here.