It's a tough away day on Saturday for the table-topping Tons against a team who have beaten us in both our previous clashes.
Clapton CFC's biggest game of the weekend is undoubtedly the Women's FA Cup game at Biggleswade United on Sunday.
However, those also trekking to Osterley on Saturday will be in for a treat whatever the score as our hosts have a great clubhouse.
Indian Gymkhana was first established way back in 1916 to play cricket. Since then hockey and football teams have been added
The football section was created in the 1980s and now has men's, boys' and girls' teams.
It was the first Asian football club in Britain to set up a girls' team and they are determined to see girls and boys get the same opportunities.
Their historic venue made for a memorable away trip for the Clapton support in 2019, even though we lost 5-4 after going 4-1 down.
Then on the first game of last season, an early goal and superb defensive performance saw Gymkhana grab a 1-0 win at Wadham Lodge Stadium.
Match information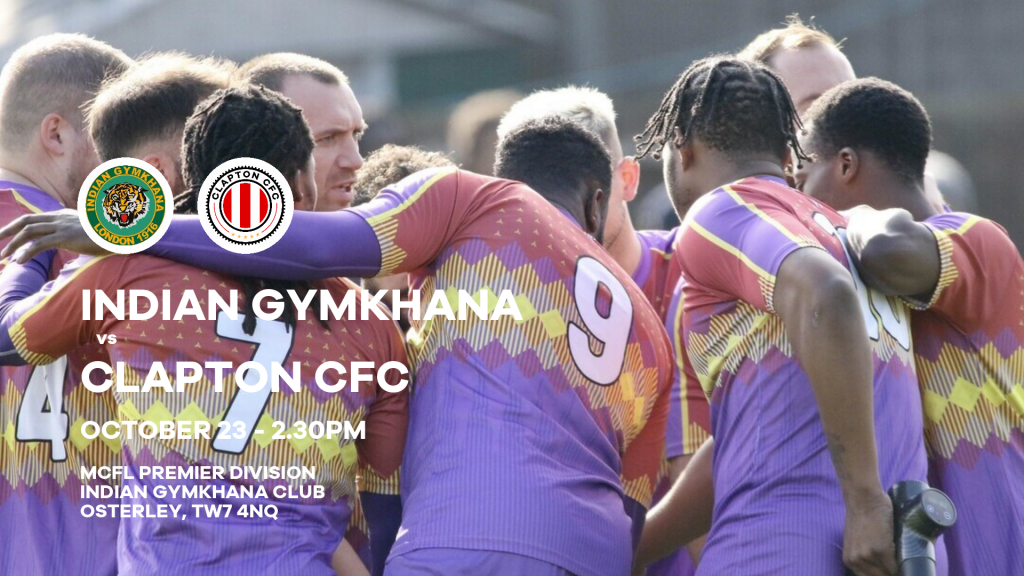 Indian Gymkhana Club vs Clapton CFC is on Saturday, October 23 2021 at 2.30pm at their club on Thornbury Avenue, Osterley, TW7 4NQ.
Getting to the ground is easy. It's five minutes' walk from Osterley Station, on Zone 4 on the Piccadilly Line. There is parking available too.
Admission to the game is free. Food and drink will be available to purchase in the excellent clubhouse. However, be aware that the match will be on a roped off pitch with no cover.