One (1) point would have made sure that Clapton CFC secured second place, just behind runaway winners Walton Casuals. Brentford FC needed all three (3) points.
CCFC made a few changes from the game against Dulwich, including a first team debut for Annie Bartkowski. 
First half deluge
The Tons struggled to get their signature flow going from the whistle. The immaculate 4G pitch should have been perfect for CCFC's passing game, but the rain made it slippy and zippy.
Clapton made two first half substitutions to try to get something going, when Emily Link came on for Bethia Green and Larissa Vieira came on for Bartkowski. The fast pace pitch suited Vieira on the right wing, but despite her efforts, the Tons struggled to get players on the end of the ball. 
One Ton did stand out though. Polly Adams had arguably the best first half of any goalkeeper ever. She made some outrageous saves, and was the calm in the storm, literally keeping CCFC in the game. 
Second half drab
With 55 minutes on the clock, the home team was awarded one of many corners. This time it found the head of an attacking Brentford player who gave Adams no chance in saving it.
Only a few minutes later Brentford added to their lead when they intercepted a pass between the Clapton defenders and was left with a clear chance on goal, which they took.
The last 15 minutes were all about the Tons, with chances from Maria Mendonca, Larissa Vieira, and yet another ridiculous shot off the bar from Bethia Green. But it just wasn't meant to be. 
It was a bad day in the office. It happens. And it's not hard to look back at this stop-start season and think of it as a success. The future of Clapton CFC's Women's First Team is looking bright.
Player of the Match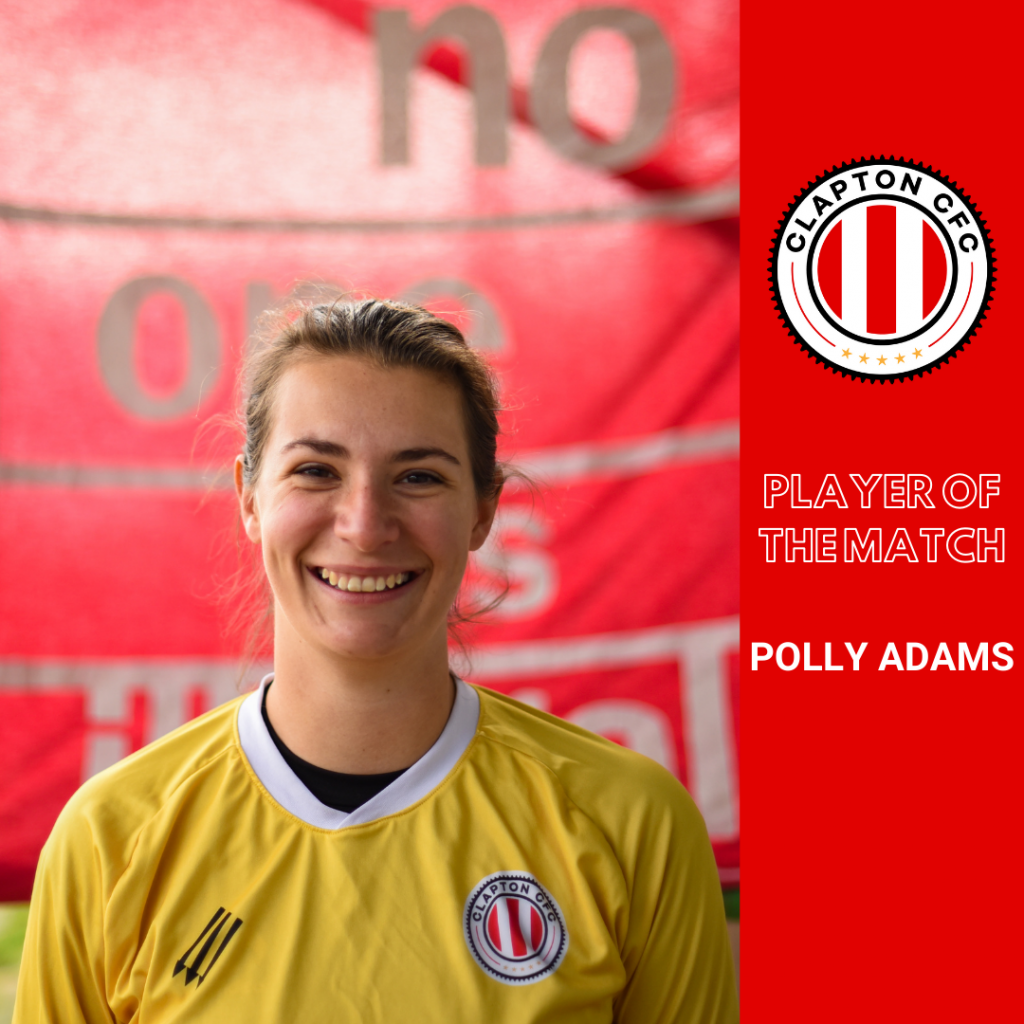 Photo gallery