One of this season's most outstanding women's first team players has been told she will be out for the remainder of the season.
Chelsie Osborne – with two player of the match awards already – was taken off injured during the 3-0 defeat against Enfield Town Reserves at the Stray Dog.
After the game, Chelsie shared a message with fans:
I want to say a massive thank you for the kindness and support shown from everyone at Clapton CFC which truly is one big community; one I'm so glad to be a part of. Not sure the extent of my injury just yet but I'm remaining hopeful that it's not anything major. Either way I will work my hardest to get better so that I can get back to what I love most which is playing for this amazing club. Thank you all again!
Sadly a few days later she was found to have torn her ACL and that will rule her out for the season.
Chelsie came to watch the 3-1 win over Brentford on Sunday on crutches, where Clapton CFC fans surprised her with a 'get well soon' message banner.
She was also on the front cover of the mini-programme for the game.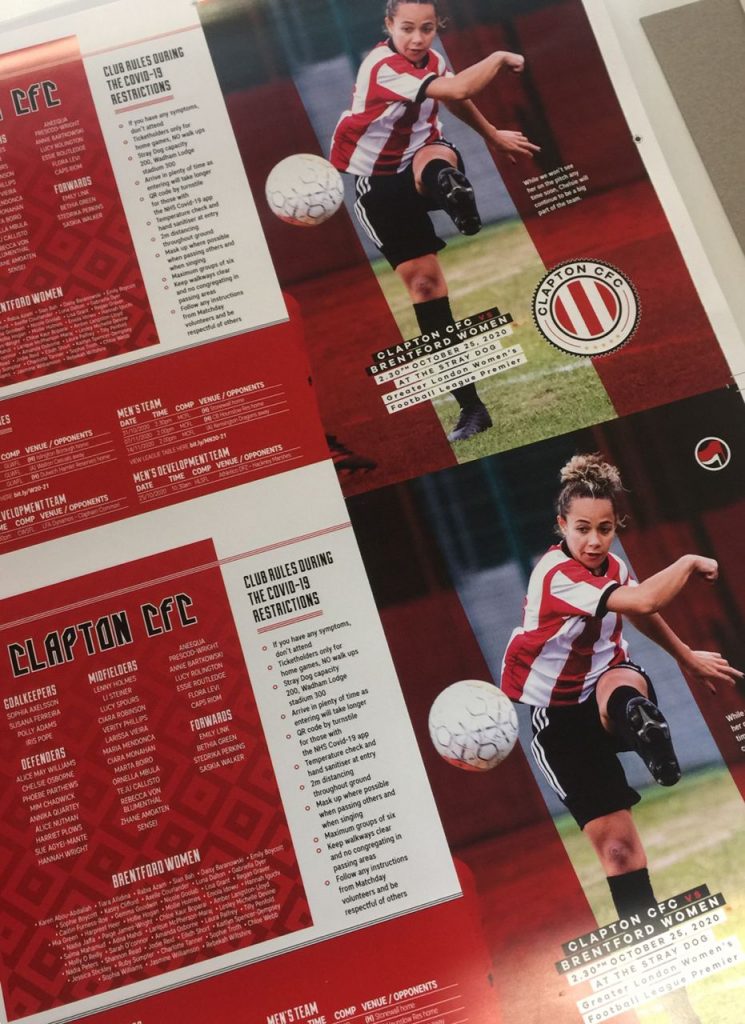 Chelsie asked us to pass on a message:
I'm still so shocked. It was honestly the sweetest gesture from everyone and it really did mean a lot. I'm really grateful and appreciative. I just really want everyone to know how thankful I am.
While we won't see her on the pitch any time soon, Chelsie will continue to be a big part of the team, and has promised to run onto the pitch in celebration for the last game of the season.
Let's try to give her something to celebrate!