A draft version of the Middlesex County Football League Premier Division constitution has been released with a couple of big proposed changes.
14 teams are listed in the Premier, compared to 17 that started last season and 15 when it ended prematurely in March.
Long-serving MCFL side Hillingdon are the missing club, having had to take a voluntary demotion for financial reasons.
The club told us: "We've asked to drop a division to save money. Things are really tight for us.
"We've scrapped our reserve team and will save on officials fees and other home game costs in the division below."
Hopefully the Saints will be able to regroup and kick on again.
There's no sign of a return for Lampton Park ot Yeading Town who quit during last season – Yeading the week before the season ended.
In cheerier news, a big welcome to Stonewall, our new East London neighbours.
They are moving from Barnes in West London into the London Marathon Community Track.
That's the mini-stadium next to West Ham's home in Stratford which some CCFC fans may have visited for our 2018 friendly with West Essex.
Stonewall already train in Stratford, and we are looking forward to joining them in Newham when we move into the Old Spotted Dog for 2021/22.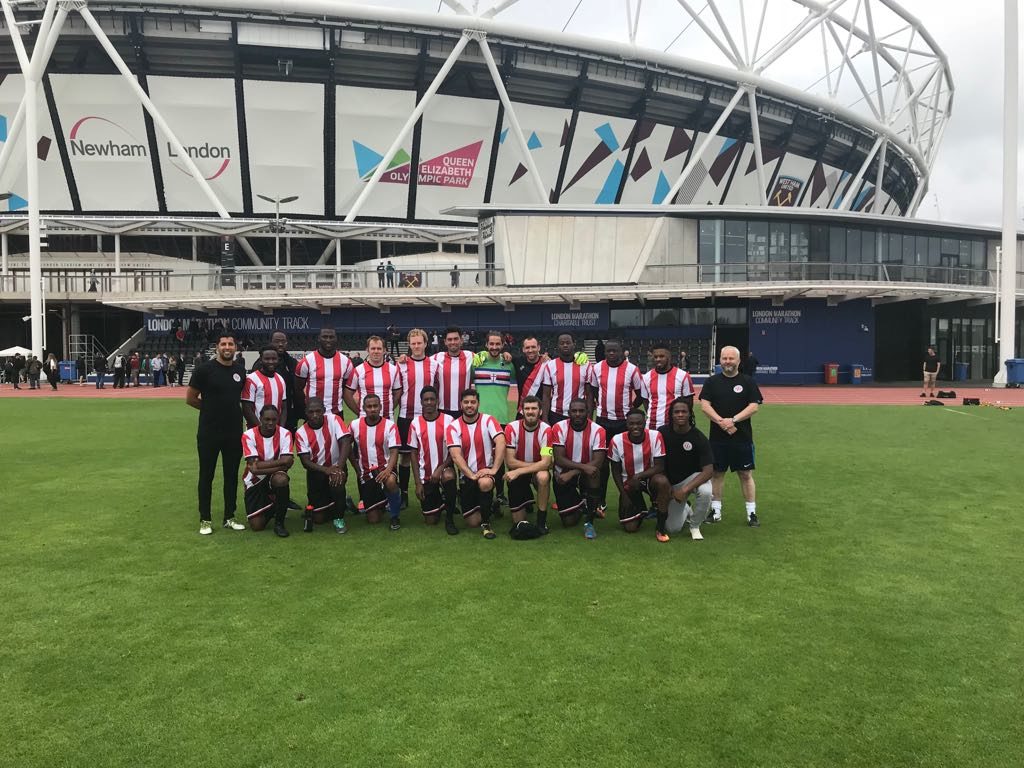 Also on the move are London Samurai, who are leaving their groundshare with Northwood FC and going to Middlesex FA's Rectory Park 3G pitch.
Across all the divisions, as it stands the Middlesex County Football League is set to expand from 65 teams last season to 80.
It means Division One will go from 2 divisions to 3. As well as Central & East, the division CCFC won, there will be a South/West and North/West.
Despite there being 15 more clubs in total, some have fallen by the wayside.
Fellow East London side Jolof Sports, who play at Flanders Playing Fields in East Ham, have moved sideways back to the Essex Alliance League after one season in Division One.
None of the above is official until the MCFL AGM takes place and the member clubs vote on them.
With no date yet for the restart of the league, it's possible there will be changes before then.