On Sunday, February 16th our Young Tons braved heavy rain on the edge of Storm Dennis to welcome Clapton Orient for a friendly kickabout at Wadham Lodge.
Clapton Orient were founded in 2018, with kids from a local school – one that two of our own Young Tons coaches attended.
They have an established U12 Boys team and have just started an U12 Girls team.
Their name was picked for its historical connections to football in the area – history lovers will know that Clapton Orient later became Leyton Orient and they used to play at the Clapton Stadium that stood on the north side of Millfields Road until the mid/late 1930s.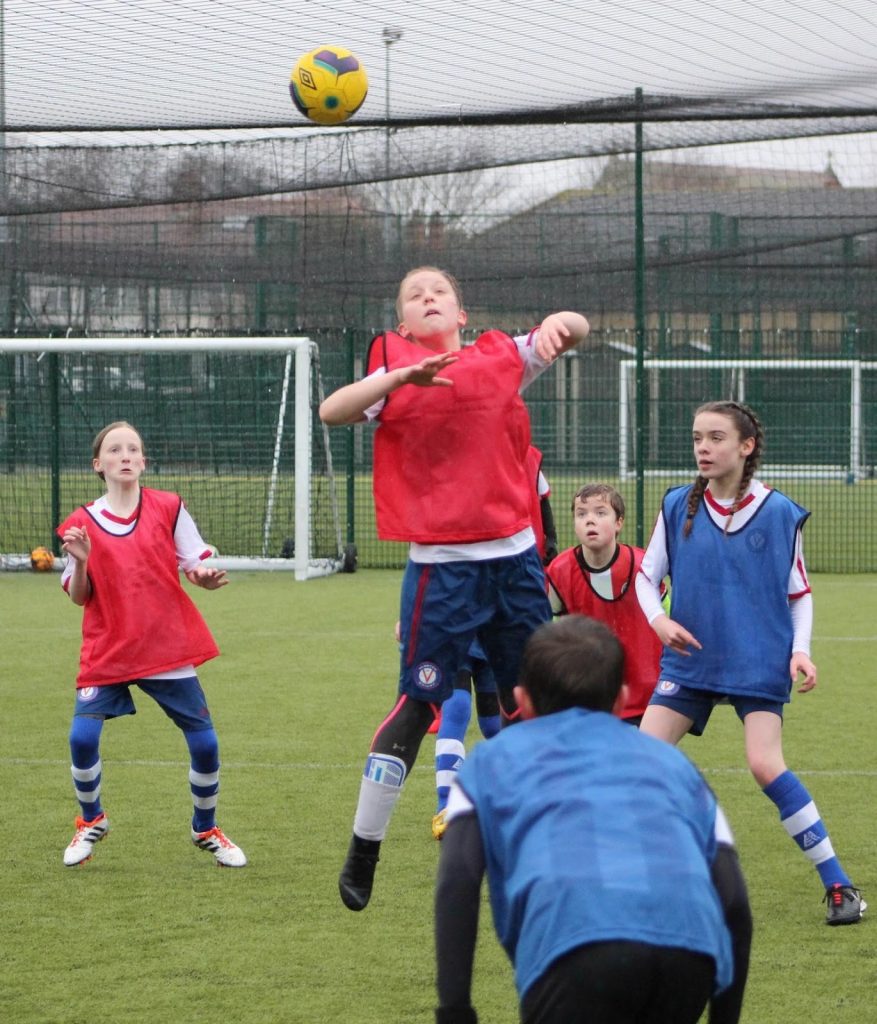 The game came from as a suggestion from Ellie Guedalla, the coach of Clapton CFC's high-flying Women's 5s team.
We invited the girl's U12 team along for a friendly, and they were to be mascots for the women's team game after – all was going to plan until the women's game was called off shortly before kickoff due to parts of the 3G pitch being unplayable.
Collectively two mixed teams comprising of players from the Young Tons and from Clapton Orient played a competitive 45 minute 8-a-side game that finished 3-1.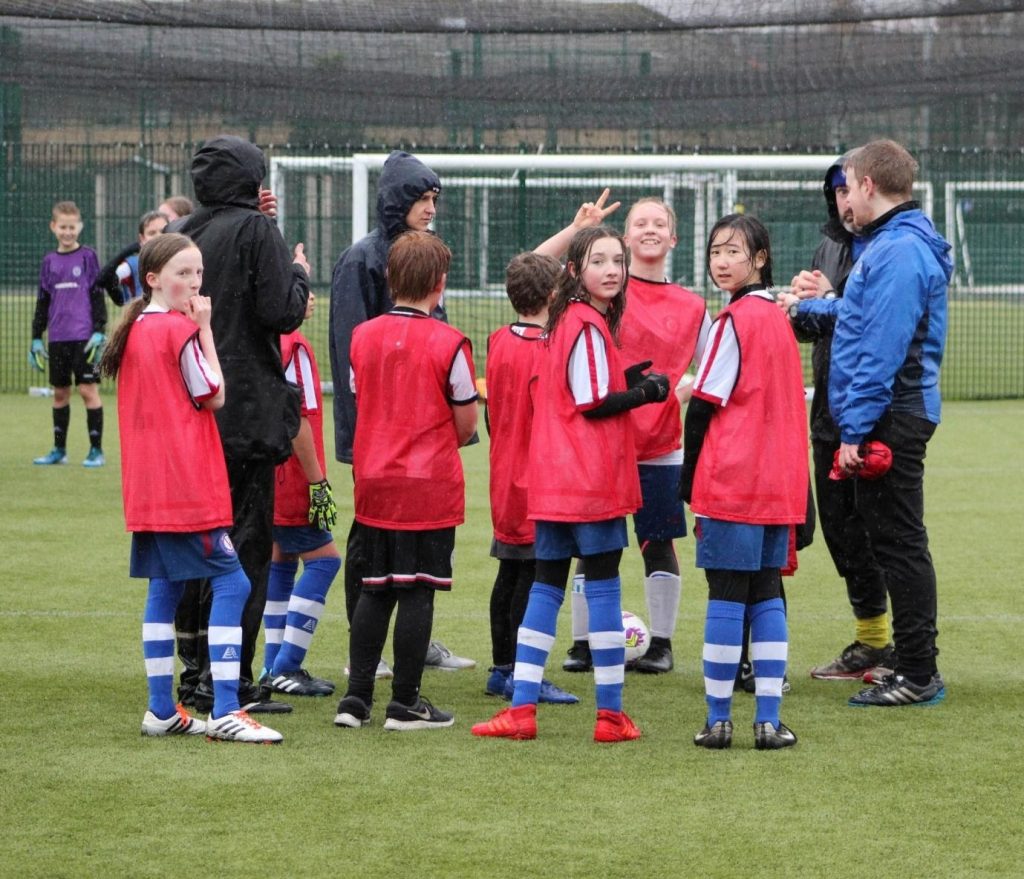 Young Tons aged between 8 – 12 were involved – they played well, fairly and honestly, tried their best, and didn't let the weather temper the game.
After a game of skills, tackles, shots and saves, Clapton Orient coach Guy said: "That was proper football in dreadful weather and the girls loved it! Thanks for inviting us Clapton CFC, the O's look forward to our next visit".
Clapton Orient U12 Girls will be playing in the inaugural Hackney Marshes Saturday Youth League Girls Division when it starts later this year. For more information about the league please contact Guy on 07932085699.
We wish them all the best for their rest of their season, and with a little luck we will have them back to the Lodge for another game and as mascots soon.