We're the famous CCFC and we're going to Wembley! Our men's team travel to play Cricklewood Wanderers at Wembley FC's Vale Farm ground.
It's a tidy little stadium renowned for its excellent pitch – so much so that England used it as their training base for the 1966 World Cup.
Cricklewood Wanderers have a short, but inspirational history. The club was formed in 2011 by a group of young people with help from homeless charity Ashford Place.
It is now run by Youth Engagement Solutions (YES), a charity which helps young people in education, employment, training, sport and health.
Unlike many grassroots teams, players don't pay subs to play as they strongly believe in making football accessible to people from disadvantaged backgrounds.
They sponsor dedicated candidates through their coaching badges, providing finance, work experience and for many, a paid coaching role upon completion.
On the pitch, the men's won promotion from the Middlesex County League Division One to the Premier in their second season.
Since then they've had some near misses from promotion with a second-placed finish in 2013/4 then third in 2017/8.
Last season however they finished bottom, winning just three games, but were reprieved from relegation.
That's worked out well since they've already won two games this season already.
Meanwhile Clapton CFC have hit a bit of a sticky patch, drawing 1 and losing 2 away games since our opening home victory.
Saturday's 5-4 defeat at Indian Gymkhana was a low point, although partly redeemed by a second half fightback from the makeshift line-up.
Player-manager Geoff Ocran said:
The game at Indian Gymkhana wasn't good enough even though we nearly salvaged a draw. They just found it too easy in the first half, they were walking past us at some times. Some games are a battle and you need to earn your right to play.

So we changed it at half-time, told them some harsh truths and put in a better performance second half and nearly got out of jail. One thing this team will never do is give up even when it seems all is lost.

So it's back to training Wednesday with positive energy ready to take that into Saturday's game and back to winning ways!

View from Cricklewood Wanderers manager, Alfred Ekpenyong:
Last season was a transitional season for our first team and we blooded young players who were new to the league.

Our aims for this season will be to finish as high as we possibly can. We aim to exhaust all our efforts to achieve this goal.

I think with any football team you usually have changes so we are no different. We have had some alteration to our current squad and have also retained players from last season.

We are expecting an intense game against Clapton, we know you have a strong following so that should add some atmosphere to the game.

In terms of the in game play, you never know what to expect, especially as both teams have never encountered one another.
Match information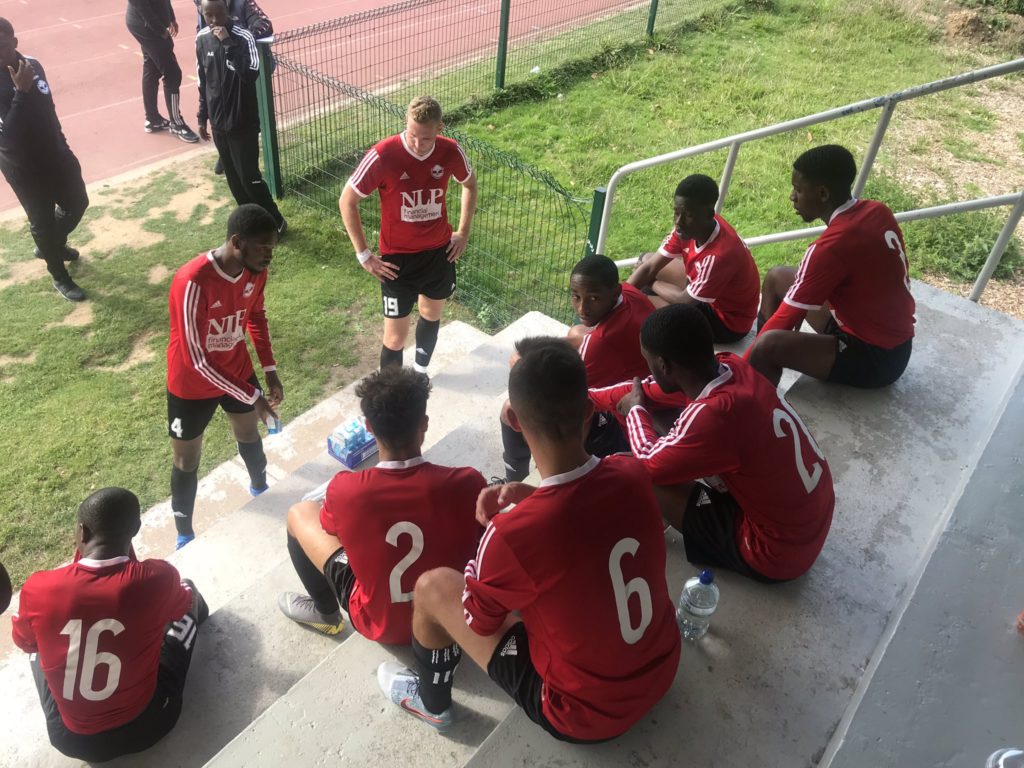 Sudbury Town (zone 4) on the Piccadilly Line is the closest tube station, a 10 minute walk away from the stadium. There is also ample parking.
Entrance is free! But they're selling programmes for £2 and food and drink in the clubhouse.
Cricklewood Wanderers vs Clapton CFC is at 2.30pm on October 5th, 2019 at Wembley FC. Join the Facebook group here.