This Saturday, Clapton Community have a crucial league clash against Walthamstow neighbours FC Star London.
The Romanian heritage side currently sit sixth in the table, a point behind Clapton.
Only a win will do for both sides if they wish to escape the mid-table pack and make a late bid to reel in Stonewall and NW London at the top.
Admin woe
Star started the season with a considerable handicap.
National delays in getting international clearance for overseas players meant Clapton CFC were without three players. But for Star, it was much worse, as they were unable to put out a team for their first three fixtures and had to forfeit all games.
Once the ball got rolling, they quickly showed the form that had taken them to top three finishes in the previous two seasons. They went seven games unbeaten, including a 3-1 masterclass at the Stray Dog.
Since the start of February however, Star have endured some tough results.
They scored ten goals over three consecutive games and somehow managed to lose them all. They went down 6-5 and 4-3 against The Curve. NW London were more convincing, thrashing them 7-2 in Haringey.
Then last weekend, Star arrested the slump with a 2-1 away win against a Stonewall side who have been in freefall of late.
In terms of attacking threat, Ilie is top scorer with nine. Chirciu has eight.
Star manager Bogdan Maties gave us his thoughts on the previous clash with the Tons and the season in general:
We did okay. It was a good game. Very nice atmosphere – the best in this league – so we are looking forward to this game. We expect good fair play, the same as last time. The season is not going as expected, as we haven't had all the best players available for every game. But we still hope to finish top three, in spite of losing nine points for nothing because of international clearance.
Tons on a run
Clapton are on a four game winning streak, during which they have scored 14 and conceded just two.
They are coming into this one off the back of a businesslike 2-0 victory over Wilberforce Wanderers.
In the post-match interview, Tons boss Geoff Ocran reflected on the previous game with Star:
We dominated, but we couldn't finish our chances. I think if we keep applying the same pressure we have been the last few weeks getting the ball out high and wide very quickly, I don't think any team in this league can deal with us. We want to put a run together and at least finish top three if we can.
After this game, the management and fans can turn their attention back to the Anagram Records Trophy. A tough semi-final against Ware Sports awaits next weekend.
Another match of interest takes place this Saturday. New Hanford and Hiltop will be battling it out for the chance to play Clapton in the Jim Rogers President's Cup final.
Match information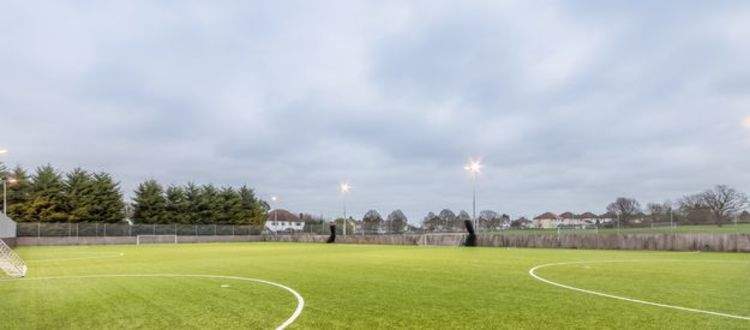 FC Star play on a 3G pitch at the Peter May Sports Centre in Walthamstow. The internet tells us this has a 'designated spectator viewing area.'
The ground is a mere 8-minute walk from the Stray Dog, according to Google Maps, so it'll be almost like a home game.
Alternatively, the nearest train station is Highams Park on the overground. By bus, get off the W6 at the Wadham Road stop.
If you are coming by car, it is just off the North Circular and parking is available on site.
FC Star London vs Clapton CFC is on Saturday, March 16th at 2pm, at Peter May Sports Centre, 135 Wadham Road, Walthamstow, London, E17 4HR. You can join the Facebook event here.