Marauding forward Arthur Wright has left Clapton CFC after 68 games, 26 goals and 17 assists for the men's first team in competitive football.
The 30-year-old made a dynamite start to this season, with 5 goals in the first 5 games, but has found appearances limited in recent weeks.
Arthur will be staying in the same division having signed for Newbury Forest, where ex-CCFC player Tafari Nicholas also plays. He scored twice and was player of the match in our game away at Newbury Forest earlier this season.
He's also dual signed with North East Lions in the Essex Alliance League, where he scored a hat-trick on his debut last Saturday. His team-mates there include ex-CCFC players Musa Manneh, Romelle Pile, Callum Keir, Tashan Benjamin and Ashley Headley.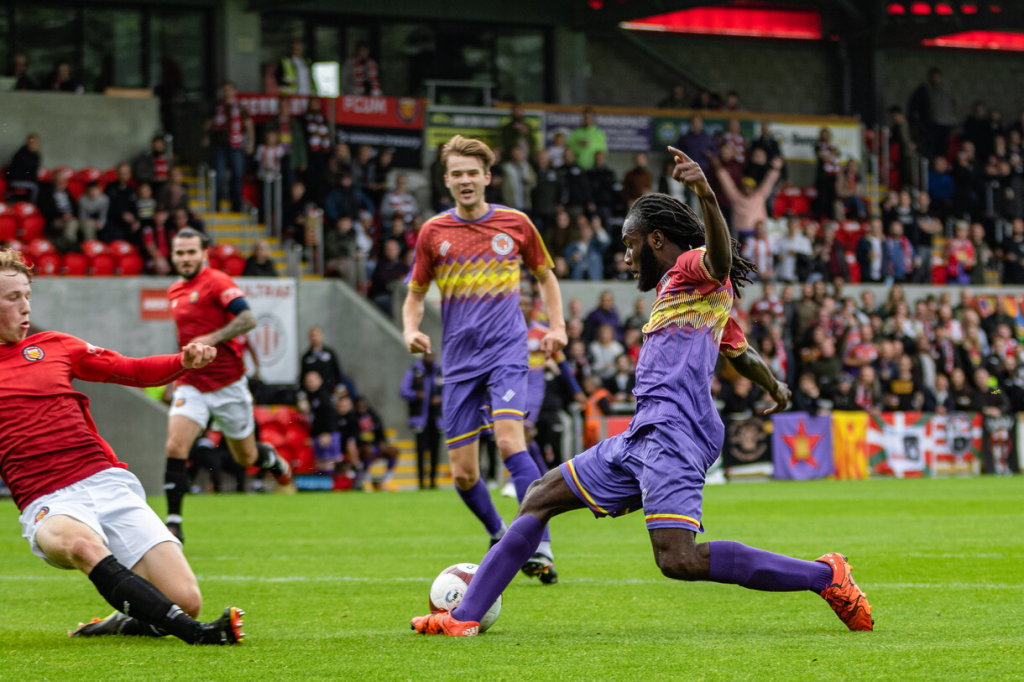 Arthur joined us in April 2021 and made his debut during the post-lockdown Middlesex Super 6 League competition.
Including friendlies, he made 77 appearances and scored 32 goals, among his most memorable being away at FC United of Manchester (above).
Player-manager Geoff Ocran paid tribute, saying: "We wish Arthur well, he leaves on good terms, there's no animosity.
"We've got close ties with Newbury Forest. A lot of the teams in East London are close-knit, we all know each other from playing on the Marshes and Mabley Green.
"The FC United away friendly was a big goal for him as I feel that's when he established himself as a player in the first 11. Then he never really looked back.
"He wants to play. He found himself out of the squad just as we went on a run of wins. He was top scorer in the league at one point so we know his ability, but it's very difficult to make everyone happy, we've got a big squad. That's football, unfortunately."
"We f***ing love you Arthur Wright, Arthur Wright, oh yeah"