What a season it has been… 
Our women's and men's first teams both won their league cups and the women's first team and men's development team were promoted, the latter as champions.
Our women's first team also made history by reaching the third round of the FA Cup, and beating a team four divisions higher, helping to force a change in the prize money rules.
Our women's 5s teams won the Amsterdam Weekender tournament and the Super 5s League.
So the end of season awards on May 29 at the Walthamstow Trades Hall was a time to allow ourselves to look back at what we've done and honour some of the players for their achievements.
The news of the women's first team promotion was announced live on stage by head coach Claudio Gomes, simultaneously posted on our website and social media.
Thanks to all who organised the event, who presented the awards, who attended and who voted.
Here is a full list of the awards handed out…
Women's First Team
Management's Player of the Year Mim Chadwick
Players' Player of the Year Polly Adams
Supporters' Player of the Year Polly Adams
Management's Young Player of the Year Teju Callisto
Management's Most Improved Player of the Year Verity Phillips
Management's Unsung Hero Lenny Holmes
Supporters' Goal of the Year Emily Link vs Haringey Borough
Cup Hero Lucy Spours
Top Goalscorer Emily Link
Most Assists Emily Link
Most Player of the Match Awards Polly Adams
100% record Li Steiner
Men's First Team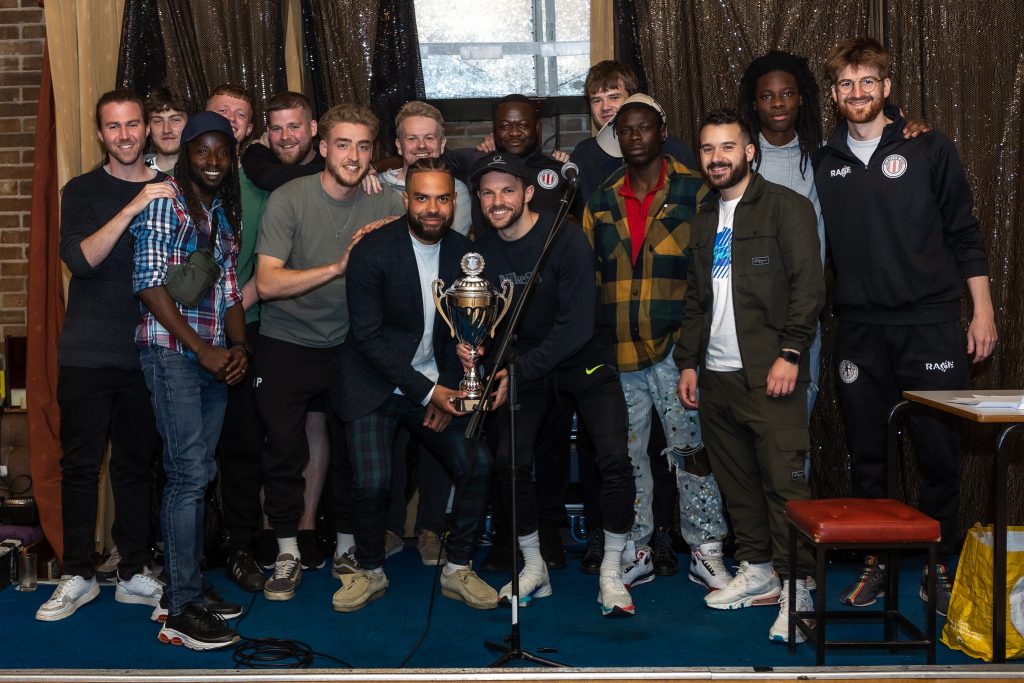 Management's Player of the Year Fred Taylor
Players' Player of the Year Jack Francis
Supporters' Player of the Year Jack Francis
Management's Young Player of the Year Noah Adejokun
Management's Most Improved Player of the Year Charlie Fagan
Management's Unsung Hero Cemal Agdelen
Supporters' Goal of the Year Noah Adejokun vs AVA
Cup Hero Julian Austin
Top Goalscorer Arthur Wright
Most Assists Noah Adujokun
Most Player of the Match Awards Jack Francis
100% record Jack Francis
Women's Development Team
Management's Player of the Year Sinead Gunning
Players' Player of the Year Teju Callisto
Management's Most Improved Player of the Year Essie Routledge
Management's Unsung Hero Sophia Axelsson
Top Goalscorer Fae Fulconis
Most Assists Fae Fulconis
Men's Development Team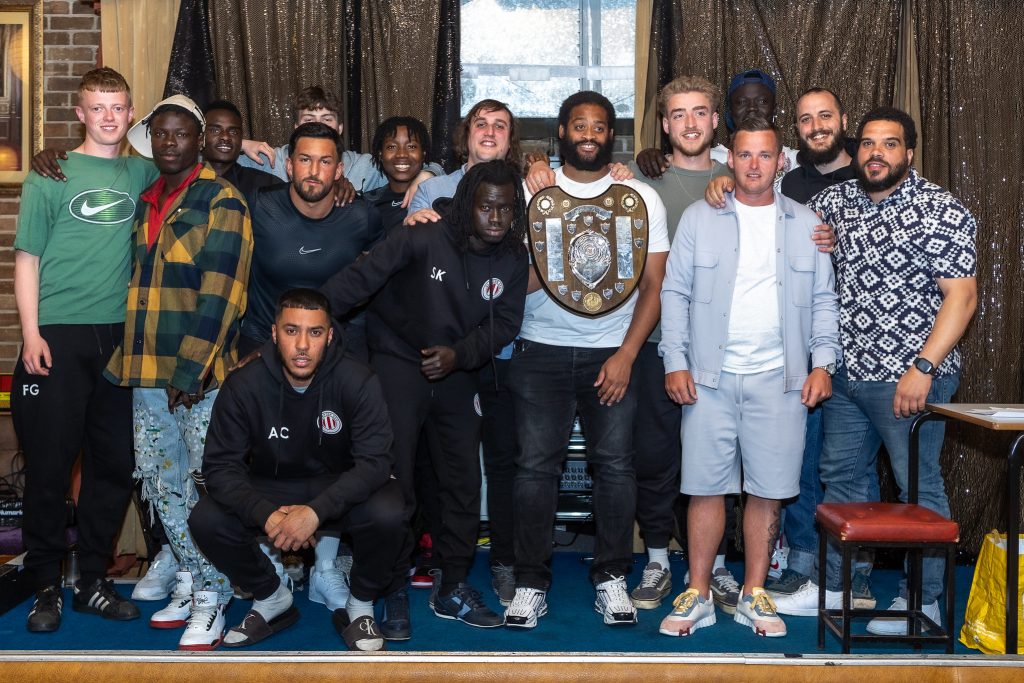 Management's Player of the Year Shanjowk Chol
Players' Player of the Year Shanjowk Chol
Management's Young Player of the Year George Bennett
Management's Most Improved Player of the Year Samuel Makueth
Management's Unsung Hero Carl Paul
Top Goalscorer Shanjowk Chol
Women's Open Access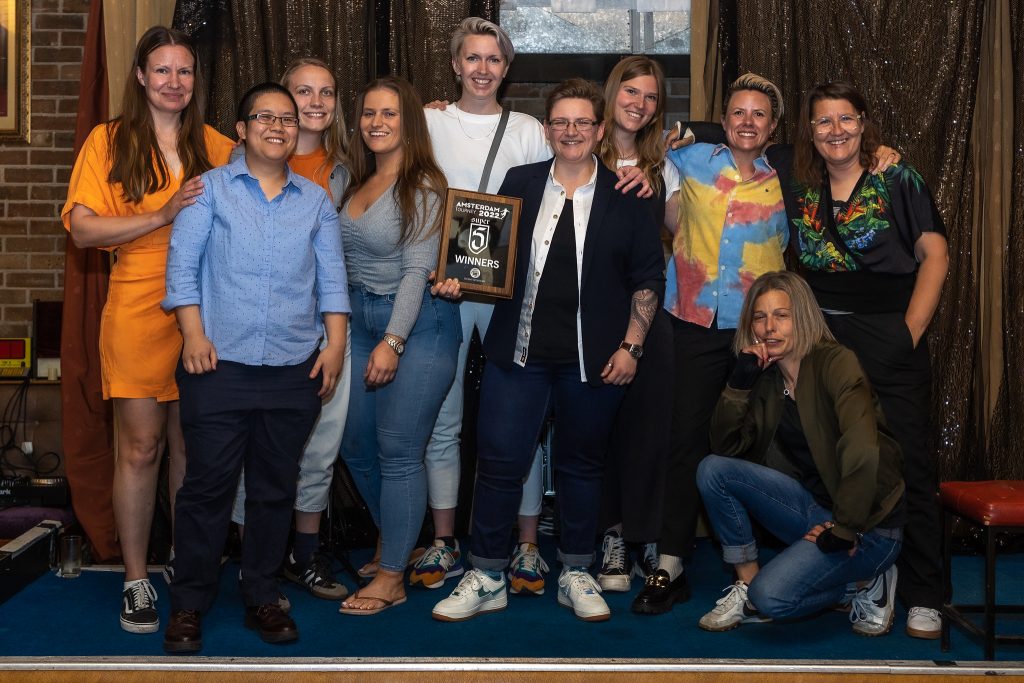 Clapton Belters
Management's Player of the Year Sin Yee Cheung
Management's Most Improved Player of the Year Beth Malcolm
Management's Unsung Hero Jalina Belle
Players' Player of the Year Sin Yee Cheung
Clapton Massive
Management's Player of the Year Annabel Staff
Management's Most Improved Player of the Year Johanna Kuosa
Management's Unsung Hero Ally Walker
Players' Player of the Year Lisa Henderson
Clapton Open Access 11s
Management's Player of the Year Lisa Henderson
Management's Most Improved Player of the Year Judith Rooze
Management's Unsung Hero Fae Fulconis
Players' Player of the Year Johanna Kuosa
Open Access Hero Julie Leaff
50 appearances medals
Dean Bouho, Geoff Ocran, Liam Smyth, Joshua Adejokun, Fama Sangare, Sherwin Stanley, Jack Francis, Daniel Anfossy, Cemal Agdelen, Stefan Kilron, Lenny Holmes, Lucy Spours, Samba Badjana
Photos