The FA announced this week it is pressing on with its restructure of the base of the men's football pyramid which had been delayed due to the pandemic.
There will be some extra leagues formed, and in total 110 clubs from Steps 5, 6, and 7 across the country will be moved up a level to fill the spaces above.
At Clapton CFC's Step 7 level, 30 teams from across the country will be moved up to Step 6, chosen from the circa 130 who have applied for promotion in the last two seasons.
Normally promotion would be decided on the pitch for whoever finishes highest in the Middlesex County Football League of the teams who have applied. Current applicants are CCFC, Cricklewood Wanderers, Hilltop. London Samurai Rovers, NW London, PFC London Victoria and Pitshanger Dynamo.
However, since the last two seasons were declared null and void, the FA have been forced to come up with another plan. So they are asking Step 6 leagues to decide whether or not to promote applicants within their geographical area.
Clapton CFC applied for Step 6 promotion in December 2019. Our application is still active and is likely to be reviewed by the Eastern Counties Football League (aka Thurlow Nunn League) given their footprint of East London, Essex and East Anglia.
The Eastern Counties Football League Division South already features teams we know well, such as Barkingside (who play at Cricklefields in Ilford), Newbury Forest (who play at Redbridge's Parkside), our FA Vase conquerors Wivenhoe Town and past friendly match opponents Hackney Wick.
The other clubs in the area who have applied for promotion are Basildon Town, Buckhurst Hill and Catholic United from the Essex Olympian League, and Sudbury Sports from the Essex & Suffolk Border League.
Any promotions will mainly be determined by various off-field factors, such as ground grading, but results over the last two seasons can also be taken into account.
The leagues would then make an offer of promotion to those clubs and, if accepted, pass it to the FA for the final decision.
Some CCFC members will be excited at the possibility of moving up a division, while others would prefer to win promotion on the pitch, in front of a big crowd.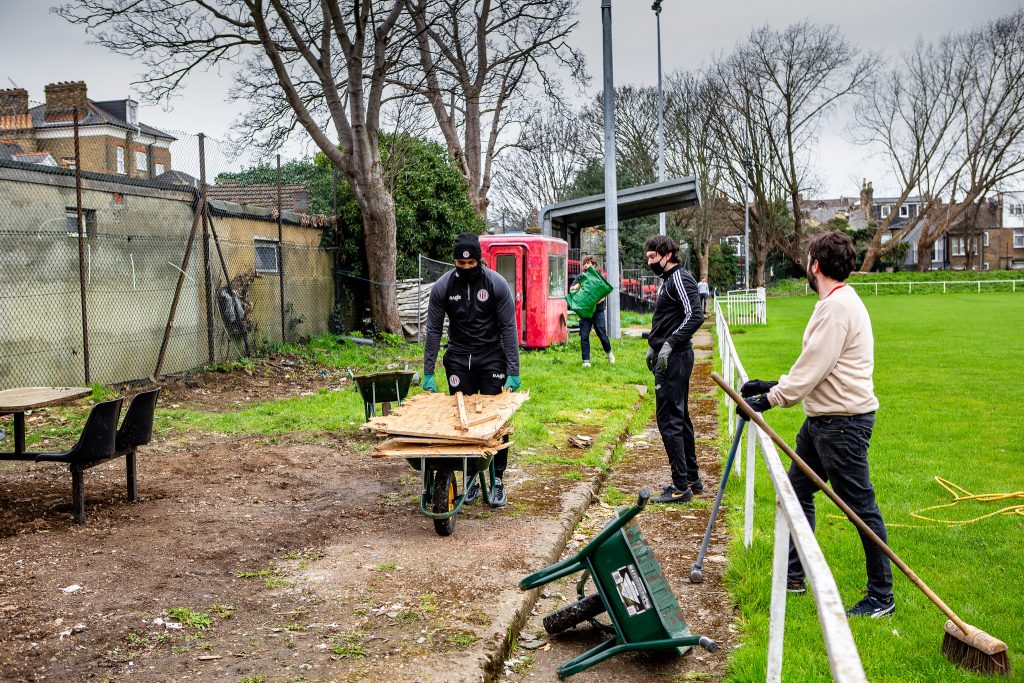 However, the Tons are set to move into the Old Spotted Dog next season, which despite months of hard work still requires changing rooms and pitchside fencing to be fixed.
So as it stands, it would not pass the ground grading for Step 6, and therefore we expect to start the 2021/2022 season in the Middlesex County Football League. We may find some of our MCFL league rivals have been moved up, however.
Whatever happens, we expect the process to be wrapped up in the next month or so and player-manager Geoff Ocran can then plan for the new season.
The FA is also looking for move up some clubs in the women's pyramid to make up numbers above.
However, Clapton CFC have not applied and therefore will be kicking off next season in the Greater London Women's Football League Premier once more.