Clapton CFC and the Old Spotted Dog Ground Trust have launched an urgent crowdfunding appeal for £15,000 for a new clubhouse roof.
Members-owned, members-run Clapton CFC became the new owners of the Old Spotted Dog Ground in July.
Our target is to revamp London's oldest senior football ground so that both our men's and women's teams can begin the 2021/2022 season there.
After months of hard work from our volunteers, we have made huge strides in reversing two decades of neglect.
Mostly this has been covered by sheer hard graft, while other tasks, like sorting the overgrown pitch, have cost large sums as well.
That cost has so far come from general club funds, but we now have an urgent need for additional help.
What's wrong with the roof?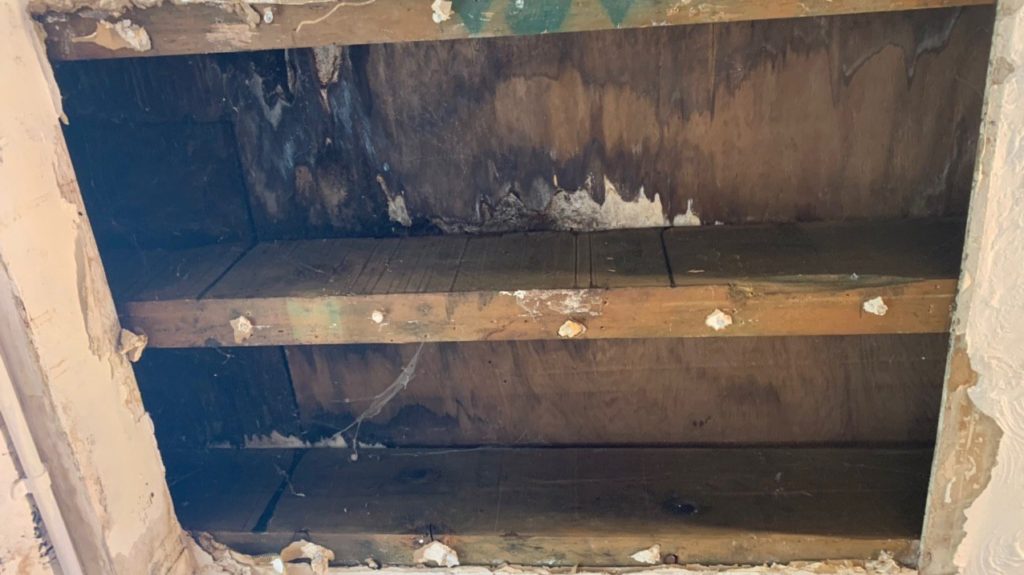 Before we took over the Old Spotted Dog Ground, a roof leak had caused part of the clubhouse ceiling to collapse.
Since then our inventive volunteers have tried many methods to stop the leaks, including roofing felt, heavy-duty tarpaulin and even an industrial-strength rubber 'roof condom'.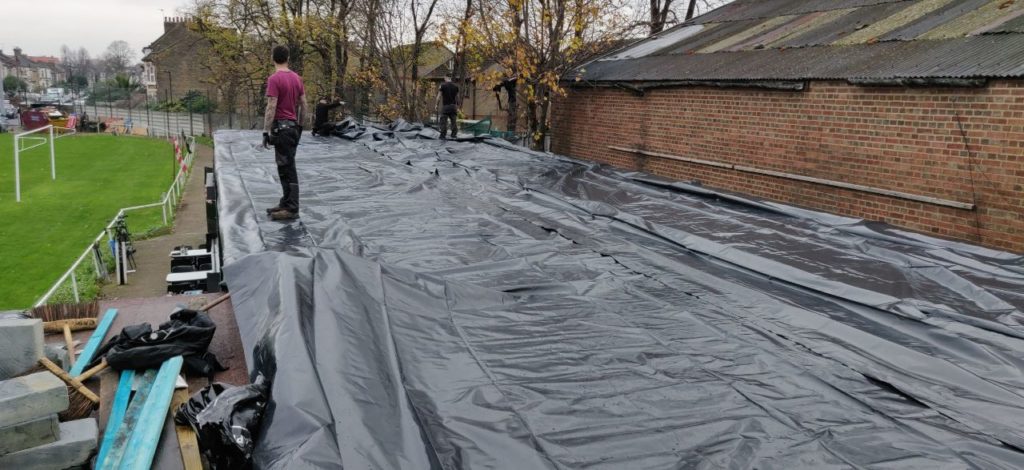 A permanent roof replacement is needed to allow critical repair work, including replacing the condemned electrics, to take place.
Without this, there is a real question mark hanging over our ability to bring football back to the Old Spotted Dog Ground next season.
Why does this matter?
As things stand with the leak and the wiring situation, we cannot safely have people in the clubhouse.
A functioning clubhouse is a key component of the FA's ground grading requirements.
To be ready for an FA inspection in early 2021 – so we can get the ground grading to play football there for the 2021/2022 season – we must make these repairs on a very tight timetable,
That means we don't have time to wait to apply for grants or other sources of funding.
In addition to being passed as ready for our matchdays, we aim for the clubhouse to become a warm and welcoming community hub for the people of Newham, with the emphasis on warm!
How you can help
If you are able to donate, please follow this link to the crowdfunding page. Any amount is appreciated.
If you aren't able to chip in, could you help spread the word? Please share the appeal wherever you can.
On social media, tag @OSDGroundE7 on Twitter and @ClaptonCFC everywhere else.
What will your donation pay for?
We will spend every penny we raise up to £15,000 on replacing the roof, a really ambitious target.
If we are able to exceed the target, or if a more competitive quote is found, we will spend any extra funds raised on rewiring the clubhouse and completing other works needed to open the clubhouse.
Old Spotted Dog Ground progress
You can follow the latest news on improvements on the Old Spotted Dog Ground Trust website.
We also post regular galleries on our Flickr page showing work in progress.
The Old Spotted Dog Ground Trust is a wholly-owned subsidiary company of Clapton CFC and manages the ground on our behalf.