Another rainy night at Mabley Green so it must be Tons against rivals Tottenham Hotsnatch.
The opening Super5League fixture saw CCFC win 1-0 in similar wet conditions.
The first set of return fixtures found the two teams first and second in the table with Tons defending an eight-point lead.
If there were any nerves, they were quickly dispelled when Gabriella Monasso scored with a wonder strike in the first minute.
Finding space on the right flank she unleashed a controlled looping shot into the top corner, surely a contender for goal of the season.
Gabriella added a second goal when a long ball into the area was cleared into her path leaving her to control and calmly slot away for her brace.
Tons were now fully in control and entertained the supporters with Total Football.
Maylea Ma ran and created space and chances for Gabi and Rhianne running through whilst Jess and Chelsie in goal kept things watertight in the rain in defence.
Sinead came off the bench for her Tons' debut and provided added threat down the left side.
The second half kicked-off almost the same as the first with Gabriella taking a long shot at goal and only just firing over the crossbar.
However, she was to find her reward shortly afterwards side-footing from outside the box into the net to complete her hat-trick. The second such goal-haul in consecutive weeks after Rhianne's treble against Goal Diggers.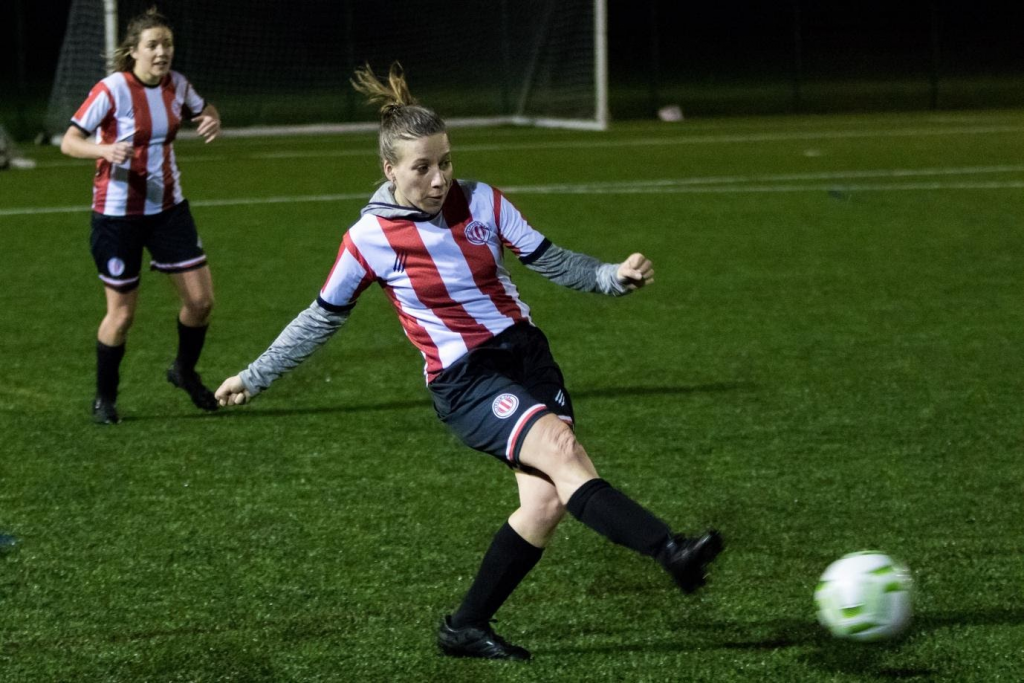 Tottenham were not down-hearted though and fought back, pressing high, they won the ball in a dangerous position and snatched one back to make it 3-1.
But this Tons team has goals. Another fantastic team goal was made by Rhianne controlling a high through ball and laying it off for Lucy Rankin to run onto, carving through the Hotsnatch defence and despatching her shot past the on-rushing keeper to put the Clapton 4-1 up.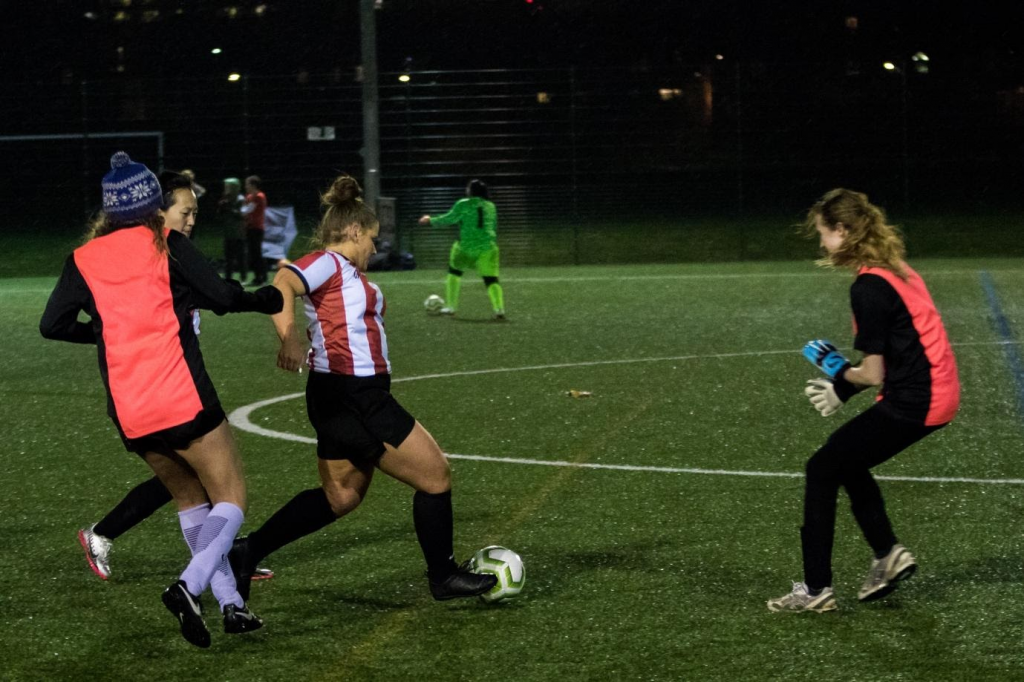 Game management saw Gabriella take up defensive duties at Right-back to see the game through to the end.
Progress is a constant with this team, eager to learn and improve under the guidance of coaches Julie Byron and Ellie another step has been made to adding to Clapton CFC's collection of silverware.
Come along next week when the Red and Whites take on rivals Sporting Club de Mondial.
Photo gallery
Photos on Flickr by Garry Strutt