Coming up on Thursday, February 27th is a great evening of discussion centred around LGBTQ+ inclusion within women's football.
Football for All: Conversations around LGBTQ+ inclusion and women's football at Rich Mix in Bethnal Green, is part of Football v Homophobia's Month of Action.
It's organised by Clapton CFC full-back Hannah Wright, who runs the brilliant Festival of Football, and Clapton CFC captain Ciara Monahan is one of the panellists.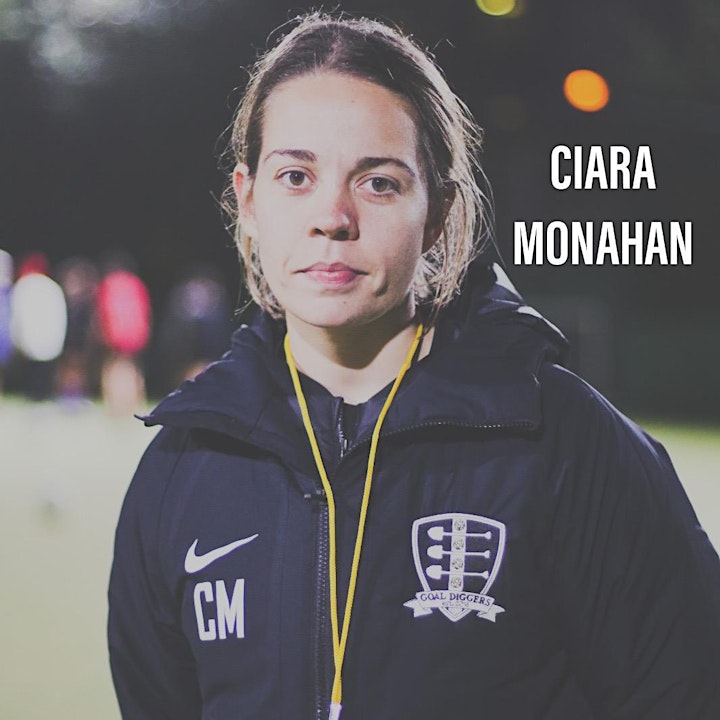 Ciara coaches for Goal Diggers FC, an inclusive club for women and non-binary people, plays for Clapton CFC and works as Practitioner for Football Beyond Borders. She has insights and experience as an LGBTQ+ footballer, from the pitch to the classroom.
Other panellists include Chelsea FC captain and Swedish International Magdalena Eriksson, Tottenham Hotspur goalkeeper Chloe Morgan, co-chair of Proud Lilywhites Chris Paorous and Football v Homophobia's Natalie Washington.
Football v Homophobia exists to challenge discrimination based on sexual orientation, gender identity and expression at all levels of football.
The campaign works all year round, and in February holds a Month of Action during which clubs, fans, players, football authorities and other supporters are asked to take visible action to make football more LGBTQ+ inclusive.
Event details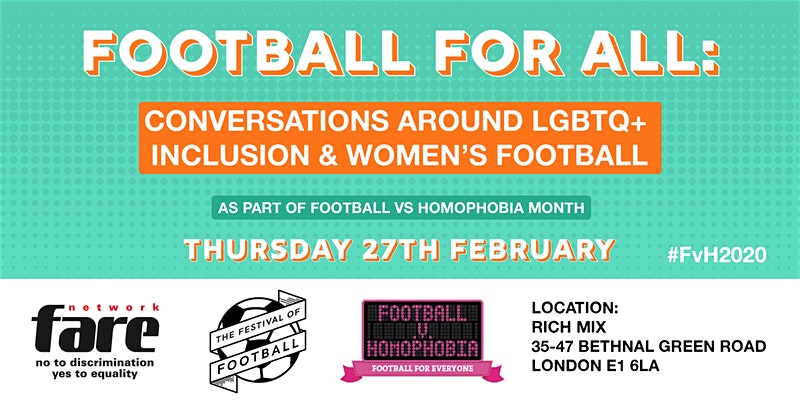 Football for All: Conversations around LGBTQ+ inclusion and women's football is at Rich Mix, 35-47 Bethnal Green Road, on Thursday, February 27th from 6.30pm.
6.30pm: Doors.

7pm – 8pm: You can't win without gay players: What can the men's game learn from the women's? Chaired by Michelle Moore.

8.15pm – 9.15pm: How queer is the women's game? Chaired by Beth Fisher.
—
Tickets are £2.62 from Eventbrite.