After Week 3 of Super5League Clapton CFC sat at the top of the table with a 100% return on investment.
Opponents MSA & Frenford FC were also unbeaten but with a draw on their account so needed a victory to overtake the Tons at the top. An interesting battle was anticipated.
The disjointed opening exchanges may have been illusory, caused by the confusion of trying not to support the team in red and white stripes. Clapton wore yellow bibs so as not to clash with MSA's tasteful shirts.
The similarities were not just sartorial. Both teams were quick to press without the ball and eager to attack in possession.
The Tons' trade mark passing triangles were disrupted by MSA tackles so CCFC deployed the tactical long ball to good effect and forced the MSA keeper into some fine saves.
Gabriella Monasso's opening goal for the Tons was the prelude to a sustained period of pressure that resulted in another two first half goals.
First came a powerful finish by Rhianne Wright to double the lead. Rhianne set up the third laying off the ball for Hana Frances to control then shoot low into the net.
MSA were undaunted and continued to probe, driven on by their skilful and resilient attack.
Often thwarted by tireless running and defending by Gabriella, Maylea Ma and Jess Loughnan they nevertheless managed on occasion to unleash net-bound shots only to find Chelsie Sparks in goal, on-form and ready to stop anything that came her way.
The second half began well for The Tons with Lucy Rankin coming off the bench to despatch a lethal low shot into the far corner leaving the MSA keeper a statuesque spectator.
MSA may have judged 4-0 a generous return for CCFC with MSA continuing to play strongly without profit.
A mis-timed Ton's tackle tripped an opponent just inside the box and the ref pointed to the spot.
But once again Chelsie was equal to all that was thrown at her – diving to her right to push the penalty-kick away to safety.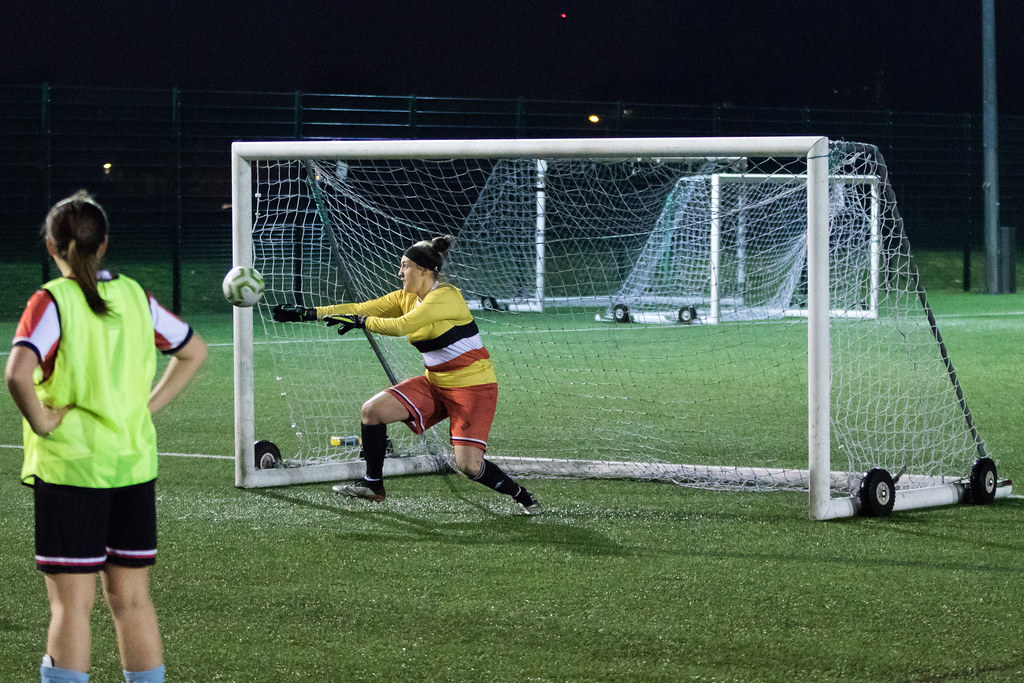 The reprieve was short-lived when MSA scored after winning a goalmouth melee to net what was hoped to be a consolation, but they gained further ground in the race for points with a powerful low shot into the corner that only just evaded Chelsie's dive.
With less than 10 minutes remaining the Tons continued to press forward with more efforts from Lucy Rhianne Gabriella and Hana, supported by resolute defending from Jess Maylea and Chelsie.
The match took on a basketball rhythm with both teams taking it in turns to attack, but Clapton CFC confidently managed the game until the final whistle to make it 4 wins out of 4 and to stay TOP OF THE LEAGUE!
Photos