It's 50 years since my first real game. Real as in with a ref, not a park kick about. I was lucky, and am guessing I played about 500 more real matches, scored maybe 300 goals in various school, university and club games. I played in a few countries, occasionally in front of big crowds in full stadiums.
But what I remember now about what mattered most weren't the trophies or cups (though they were fun), but the banter, the mates, the small political victories – like using local football to argue against racism on a personal level. I remember the shocked look on a teammate's face scoring a flukey, last-minute winner against a team that had outplayed us, having to play in hockey skirts when we picked up the wrong kitbag, the satisfaction in beating the posh school who hadn't lost for two years.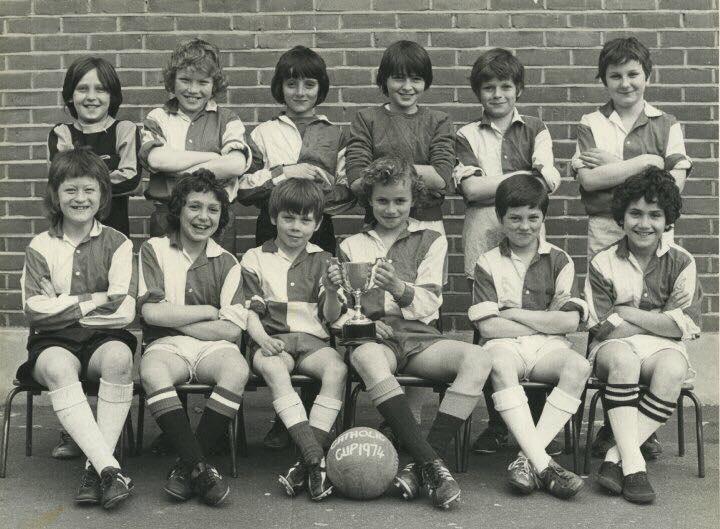 The south London Sunday leagues of the early 90s were a rough gig – fights, knives (even a gun once) pulled in the dressing room. I played for Hope Pole, a local Wandsworth pub team, and we were one of Stonewall's first ever opponents, drawing them a couple of times in cups. They were a strong, scrappy, team, too good for the lower divisions where they were forced to start.
As the seasons went on, and they progressed up the leagues, and it dawned on more of us what they were representing. More than just a team that had made the odd choice to wear pink, here were players with real bottle, prepared to scrap for the right to play football in that menacing, homophobic world of Sunday football.
Now I realise how playing against Stonewall was something that mattered – that it was football history up close. It's one of my best, most valued, football memories.
Being part of Clapton CFC lets me connect to those bits of football that matter most, in how football can play a huge part in the fight against racism, homophobia, sexism and general hatred.
Football's about the good times, the camaraderie times; it's really not the medals that you'll remember.
Fifty years from now the game will look very different again, and I'm proud to be part of how Clapton will shape that.
Top pic: Brian Dooley, centre forward, in the number 11 shirt, George Washington University, 1984
You can follow Brian Dooley @dooley_dooley