The Women's World Cup in France this year felt like the culmination of a lot of hard work to prove that football is no longer solely for boys.
We can see that more girls are being given the opportunity to play football (which is fantastic!)
However,there's a whole 'lost generation' out there – women who weren't allowed to play at school, and women who feel too old to participate in typically younger set ups.
We'll be starting (free!) training sessions at the Hackney Central end of Hackney Downs on Mondays throughout the summer (whilst it's still light and nice, from September we'll hopefully be in a more permanent location) for women and non-binary people who want to train in a friendly, encouraging and social atmosphere.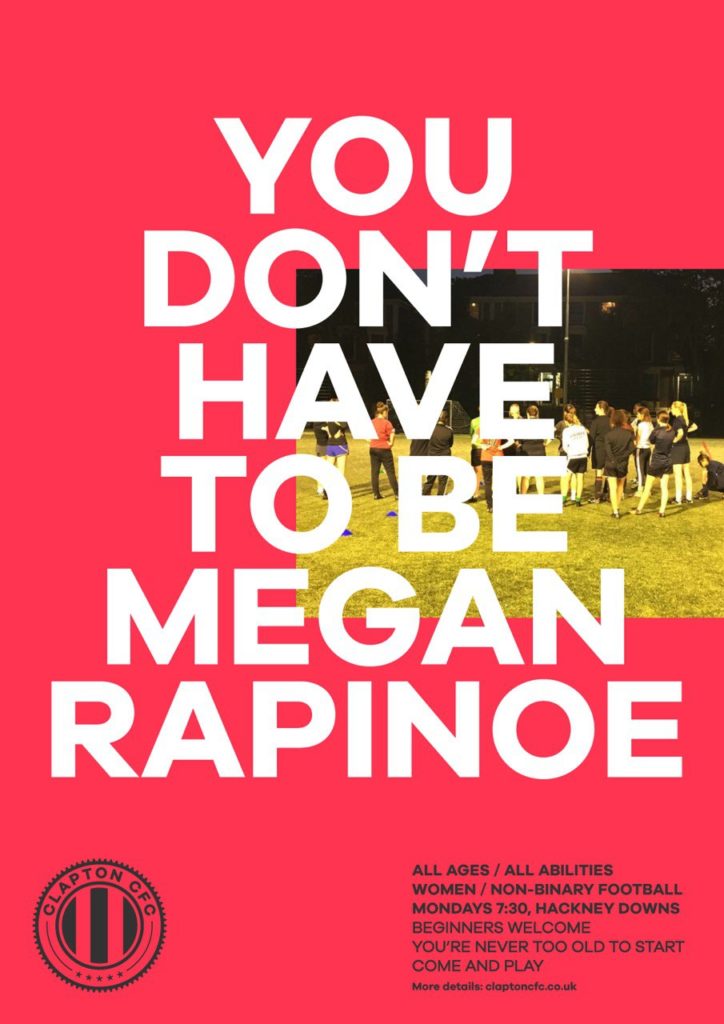 Where: Hackney Downs, in the corner near Hackney Central station.
When: Mondays from 7:30pm.
Who: women/non-binary people of all abilities welcome, but particularly beginners, over 40s and those returning to the game.How much: free.
Any questions? Email development@claptoncfc.co.uk