The final Clapton Community FC foodbank collection of the season will take place this weekend.
CCFC members, fans, visitors and even players have been chipping in for Eat or Heat, a brilliant community charity, at most home games. 
We have been happy to give a boost to their stocks during out stay in E17 at our temporary home of the Stray Dog.
The next collection takes place at our game versus a Clapton Legends XI on Saturday, May 18, kick off 1pm.
Here is a list of the items they particularly need…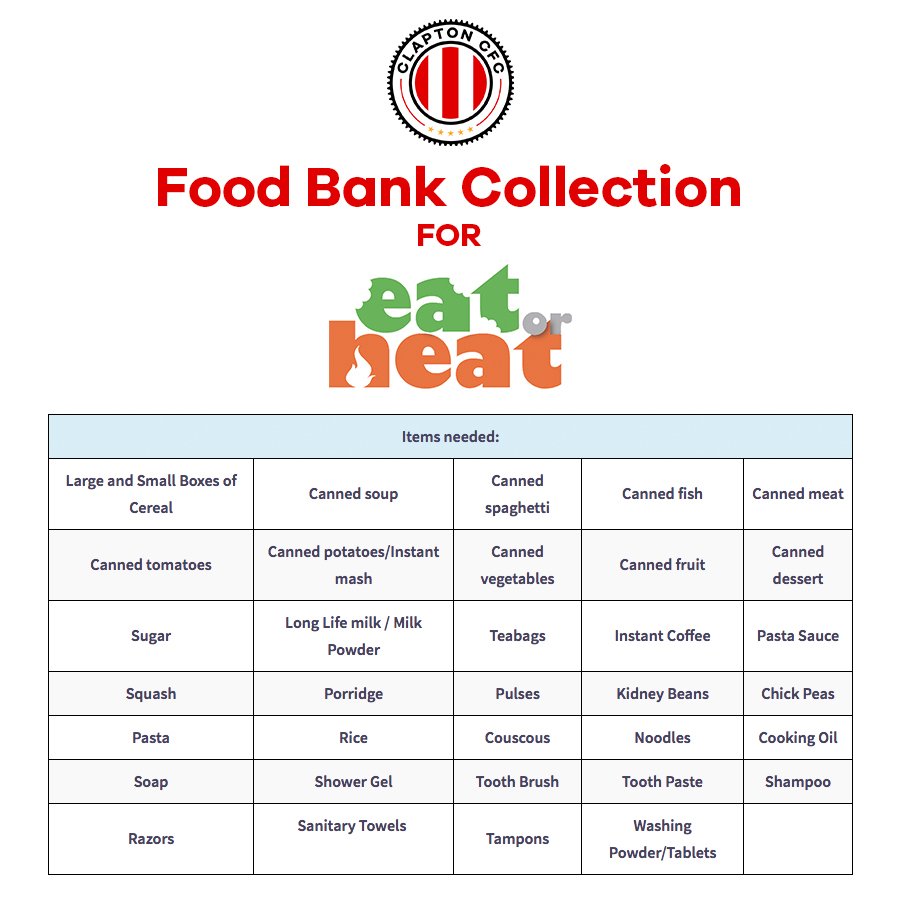 We spoke to Eat or Heat founder and chair Gary Nash after dropping off the first donation.
He told us: "Eat or Heat was created in November 2011 as a response to the amount of families approaching my children's centre team, stating they could feed the children or pay the bills, but not both.
"We started to hand out a few items of food here and there and then realised the problem was much greater than we imagined.
"We became a registered charity in October 2013. Since the beginning we have seen referrals rise and never fall.
"The charity is run by amazing, dedicated volunteers, no one is paid a wage for any of the work they do.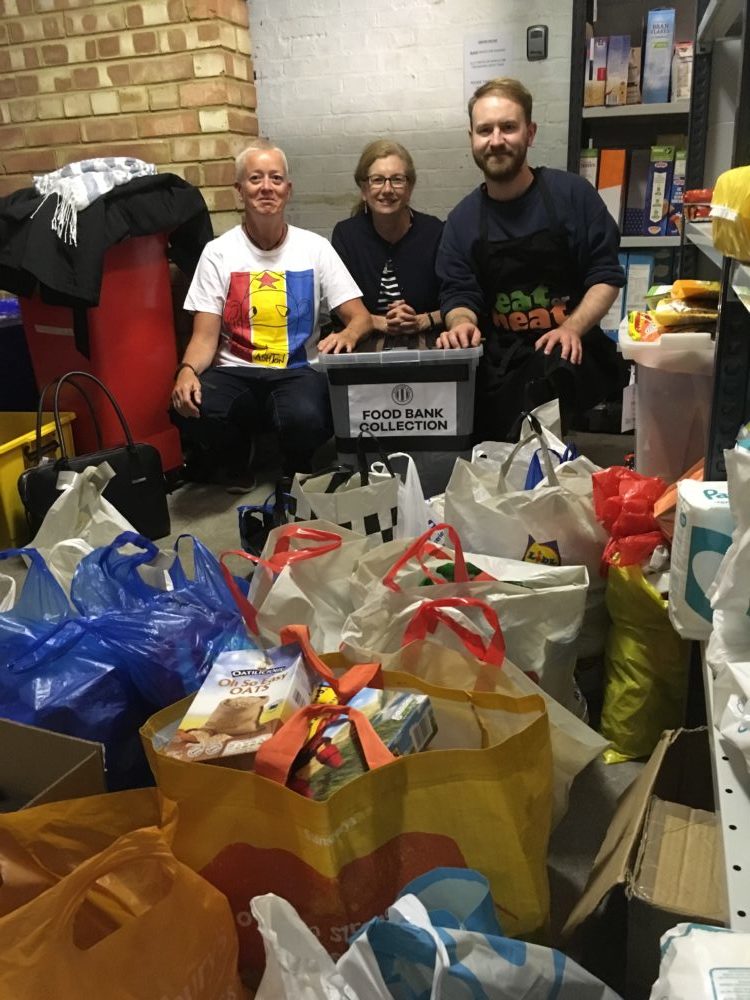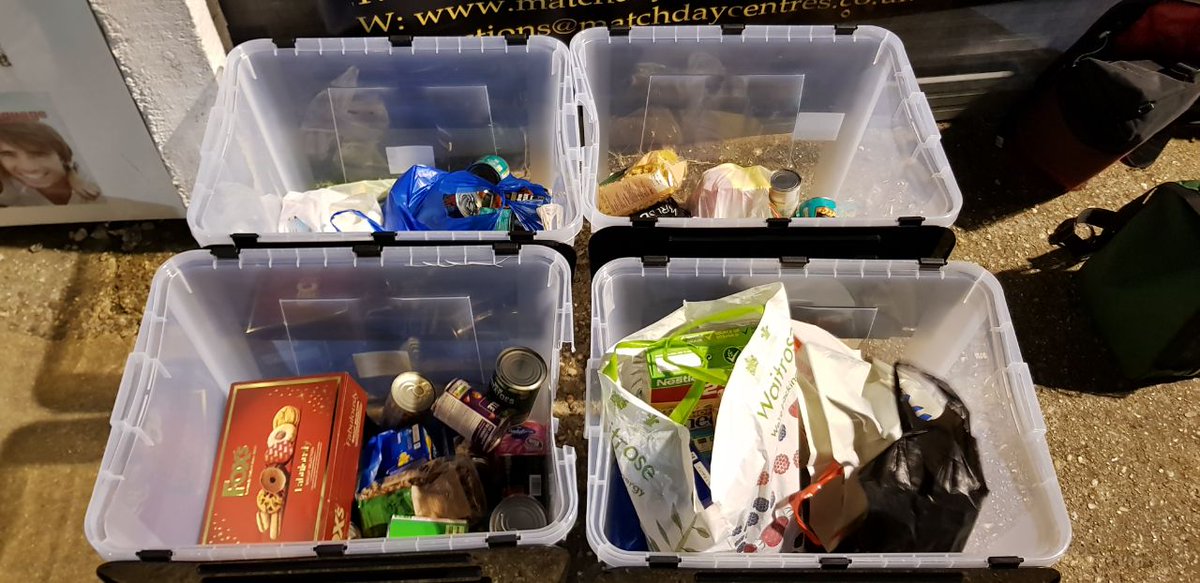 "You can be sure that anything you donate, whether it's food or money will be used in your community.
"The main food items we always need are canned meat (stew, curry, chilli con carne, ham, corned beef etc) and canned veg (peas, carrots, potatoes, sweetcorn etc)."
The foodbank collections are organised by the Community Outreach working group. If you are a member and want to help out, email info@claptoncfc.co.uk
You can drop off donations to Eat or Heat at any time at these places across E17: http://eatorheat.org/dropoff/