Ten-year-old Clapton CFC member George's artwork has been chosen for the front of the Supporters Direct Christmas card this year.
George was one of a talented bunch of youngsters who designed cards on the theme of 'supporting sport', before and after the Hereford Palace game earlier in the season.
Clapton CFC joined clubs around the country in sending off our designs to the Supporters Direct judging panel, who this week announced they'd chosen George's entry.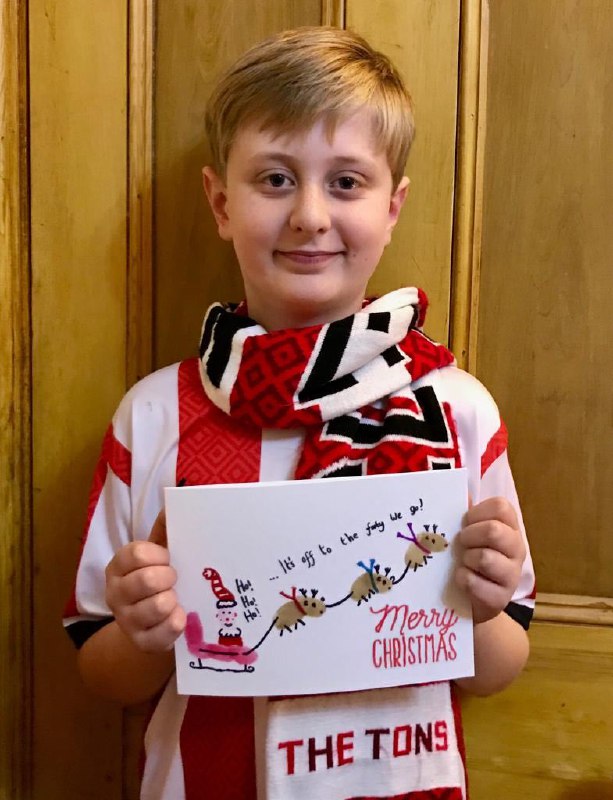 As well as this honour, George received a pack of 10 cards and the club will also receive 100 cards to send out too. So thank you for that too.
A Supporters Direct statement said: "Supporters Direct received some great entries for our Christmas Card Design Competition 2018.
"We would like to thank all the junior members of our supporters' trust that submitted a design. It was a difficult decision to make."
Well done, George! And to all the children who took part.
Are there any family activities you think would be good before, during or after games? Email us at info@claptoncfc.co.uk with any suggestions.