Periods remain a taboo, despite being a monthly certainty for billions. A recent Plan UK survey estimates that 1 in 10 young people in the UK are affected by period poverty, where they can't afford basic sanitary products, 14% have to borrow sanitary products because they can't afford it, and 12% improvise.
Clapton Community Football Club aims to be an inclusive club. Sanitary products should be just as available as toilet roll and soap. So we're taking the step to support the On The Ball campaign, and will provide free sanitary products in our toilets for home games at the Stray Dog.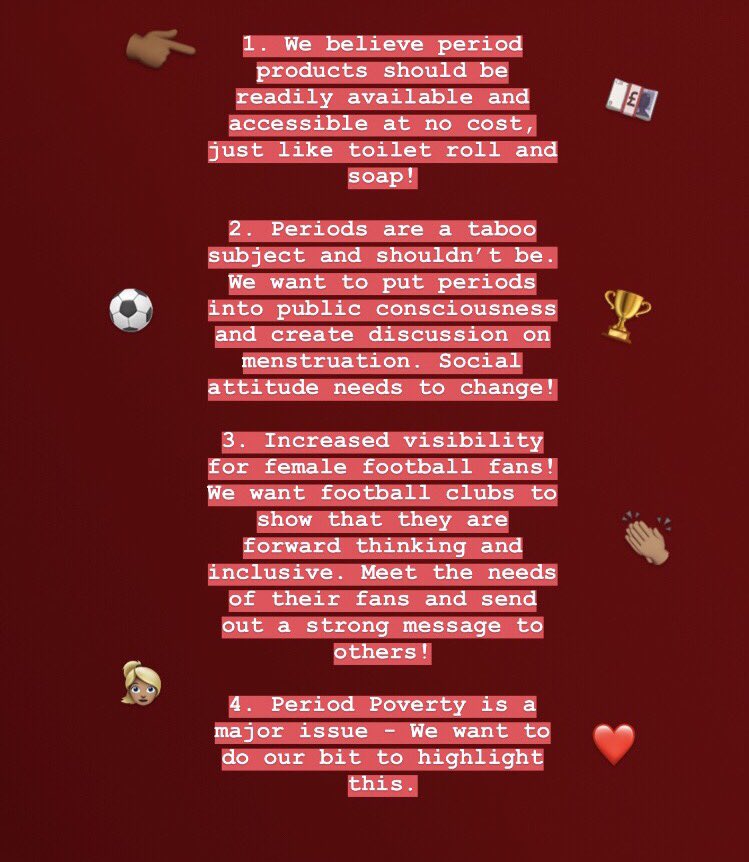 This is a small, easy change for us to implement and hopefully reinforces the message that all football fans are important. We realise that there may be people at the game who might not have access to these basic commodities. Either way, we believe that periods shouldn't be a barrier to watching football.
The On The Ball campaign was founded by Scottish students Orlaith Duffy, Erin Slaven and Mikaela McKinley earlier this year. They first successfully persuaded their own club, Celtic, to stock women's sanitary products at Parkhead. Clapton CFC are the 20th club across England and Scotland to have signed up and the numbers are growing.
For more information on the campaign, check out On the Baw's Twitter and Instagram