This Tuesday, Clapton CFC's pre-season schedule moves up a gear with the chance of lifting some silverware against Enfield Town.
The venue is the beautiful, Grade II-listed Queen Elizabeth II Stadium, which is holding its second cup final of the summer, having already hosted the ConIFA World Cup for non-FIFA affiliated regions.
Enfield Town and Clapton CFC will be competing for the Brian Lomax Supporters Direct Cup. This is an annual cup fixture held between two supporter-owned football clubs to celebrate the role supporters play in owning and helping football clubs up and down the country.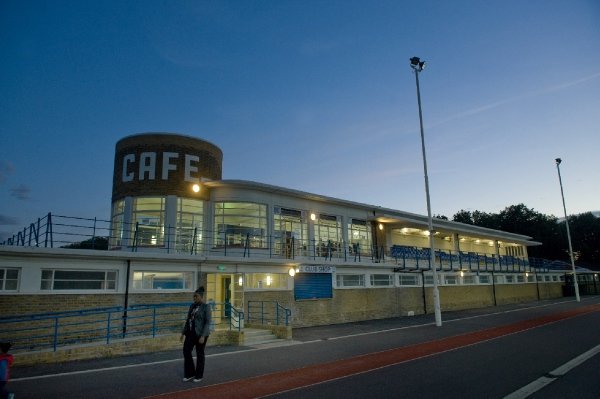 The cup has been contested since 2002 and has now been named after the former managing director of Supporters Direct, who sadly passed away in 2015.
Clapton CFC are by far the lowest club in the pyramid to ever have been invited to compete – previous winners include AFC Wimbledon, Brentford, Chester, Wrexham, FC United of Manchester and it's currently held by Exeter City.
Supporters Direct has been working since 2000 to help football fans gain influence in the running and ownership of their clubs. In that time they have helped their members to establish over 185 trusts in the UK and have worked with supporters to purchase and develop more than 50 community owned clubs.
They have been highly supportive in helping get Clapton CFC to the stage where we just months after being formed we are preparing for competitive football with over 300 members and counting.
Supporters Direct have released a podcast to preview the game, featuring interviews with Enfield Town press officer Ken Brazier and Clapton CFC member Robin Cowan.
Enfield Town are the pioneers of supporter-owned football clubs in the UK, having formed in 2001 and starting out in the Essex Senior League.
Since then they have worked their way up the non-league pyramid and are now a fixture near the top of the Isthmian Premier League. On their way up to step 3 they have already won the Brian Lomax Cup three times, most recently in 2013 with a 8-2 win against Belgian side Beveren.
On Tuesday, they will be fielding an eleven made up largely of under 23s players but with some first-team players too. 
Paul Millington, Enfield Town's vice-chairman, told the club's website: "We are very pleased to host this year's Brian Lomax SD Cup and look forward to meeting the latest fans owned club. Brian was an inspiration to us at the Town and laid the foundations for clubs like us and now Clapton CFC.
"I am sure with their following it won't be long before they start to see success and importantly build a club their community can be proud of.".
With such prestigious opposition we won't have the open-topped bus on standby but it's a massive privilege to be asked to participate. We hope to see a competitive fixture as the CCFC team gradually improves throughout the long pre-season.
We look forward to seeing as many of you as possible at the Queen Elizabeth II Stadium, Enfield at 7:30pm. Admission is £6 adults, £4 concessions, £1 under 16s, and it's pay on the gate. More information on the Facebook event.
Previous Supporters Direct Cup finals
2002 AFC Wimbledon 3 Enfield Town 2
2003 Not held
2004 Brentford 2 AFC Wimbledon 0
2005 AFC Wimbledon 1 FC United of Manchester 0
2006 FC United of Manchester 2 AFC Wimbledon 1
2007 Enfield Town 1 Cambridge City 1
2008 Brentford 2 AFC Wimbledon 1
2009 AFC Wimbledon 2 FC United of Manchester 0
2010 AFC Telford United 2 FC United of Manchester 0
2011 Chester 2 FC United of Manchester 1
2012 Enfield Town 3 Wrexham 1
2013 Enfield Town 8 Beveren 2
2014 Merthyr Town 3 Wrexham 2
2015 FC United of Manchester 1 Wrexham 1 – cup shared
2016 Ton Pentre 5 Newport County 0
2017 Exeter City 2 Bath City 0
2018 Enfield Town v Clapton CFC