Nick Loblack has put some shifts in for the Tons over the years but is off to Dubai for a new adventure this month.
Centre-back Loblack, 32, joined Clapton CFC from Clapton FC last summer after playing in the legends game in May 2019.
He made 16 appearances in his one season with CCFC, which was obviously curtailed by the Covid-19 pandemic.
Loblack scored one goal, in our defeat away at Wivenhoe Town in the FA Vase. playing as a makeshift striker. Danger, danger, Nick Loblack!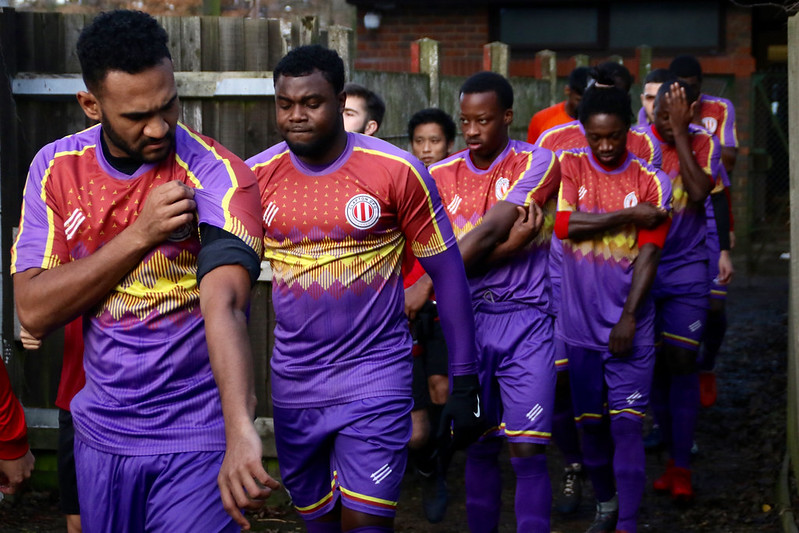 Hopefully we'll see him again (especially after his stellar performance on ITV London News) but in the meantime he had a few words to share with us all.
"Clapton Community Football Club has been such a huge part of many of our lives (or at least our weekends) for a good few years now and saying goodbye was never going to be easy.

I joined Clapton the year following the season they finished second in the Essex Senior League, after being told by one of the Scaffold Brigada, and friend (who I won't name), that the club was fantastic, had a large following, real community feel, but were now at a standard that I wouldn't cut the mustard at……That aged well.

Having now spent 2.5 years playing for the Tons (Covid-19 cut the third short) it's been nothing but an honour.

I made the switch from FC to Community FC and was welcomed with open arms by the players and coaching staff, and of course the supporters.

All of those involved in Clapton make it such a special club and it is fitting that we have got the OSD back after two seasons away, and although I'm not around to help with the renovation, I'm hoping to be back (and still good enough for selection) to play one day, before I'm forced to hang the boots up.

I'll continue to play over in Dubai when I move mid August, but will also pull my away shirt on, stream the games when I can and stay as involved as possible.

I can't thank everyone involved with the club enough, we truly do have something special here that will go from strength to strength and I'm looking forward for what the future holds for the club.