Virgilio Fernández del Real, one of the last surviving members of the International Brigades, has died aged 100.
Virgilio died at his home in Guanajuato, Mexico, on Tuesday just a few days short of his 101st birthday on Boxing Day.
He was a medic who spent the majority of the conflict, between 1936 and 1939, on the front lines of Madrid and Guadalajara.
Virgilio participated in some of the most decisive battles of the Civil War, alongside volunteers from across Europe and America.
After 32 months of conflict, having been integrated into the 35th Division of the International Brigades, he was captured by Nationalist forces and interned in a concentration camp in France.
He later escaped and was exiled to Mexico, where he continued to work in medicine and campaigned against fascism.
He became a doctor specialising in paediatrics and was active in politics, including standing for election as mayor of Guanajuato,
He transformed his house into the Gene Byron Museum, dedicated to the art of his Canadian-born wife, which has also became an important space for artists.
She died in 1987 and now, after his death, the museum will be donated to the University of Guanajuato.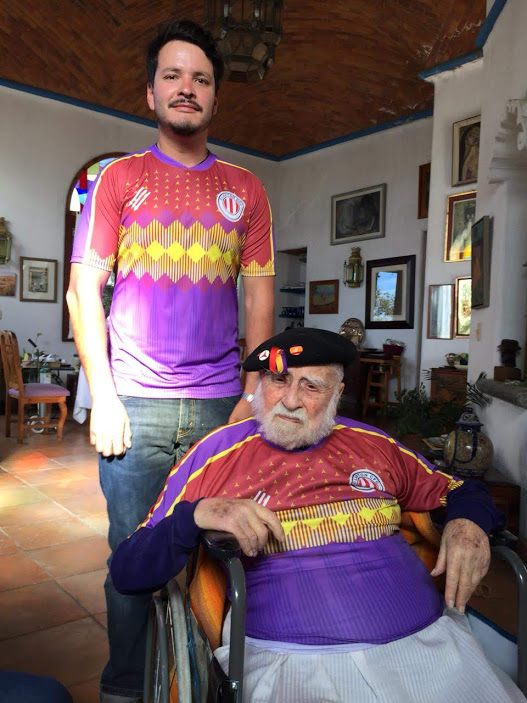 Clapton CFC were extremely lucky to be able to send him a gift from East London.