Last Sunday, we were proud to host a group of girls from Palestine, as part of CADFA's Football 4 Freedom project, in coordination with the Waltham Forest PSC and Super5s League.
The Abu Dis Sports Club players, aged between 13 and 15, and their coaches were visiting Britain for seven days.
The girls took part in a friendly against East London Ladies youth team at Wadham Lodge, Walthamstow, in front of an encouraging crowd.
Unfortunately, it wasn't to be for our guests, with ELL winning 9-3. The game was a lot of fun, and we learnt a lot over a shared lunch.
We also provided them with tickets to watch West Ham Ladies v Manchester United.
Thank you to both teams, and everyone involved in making the day happen!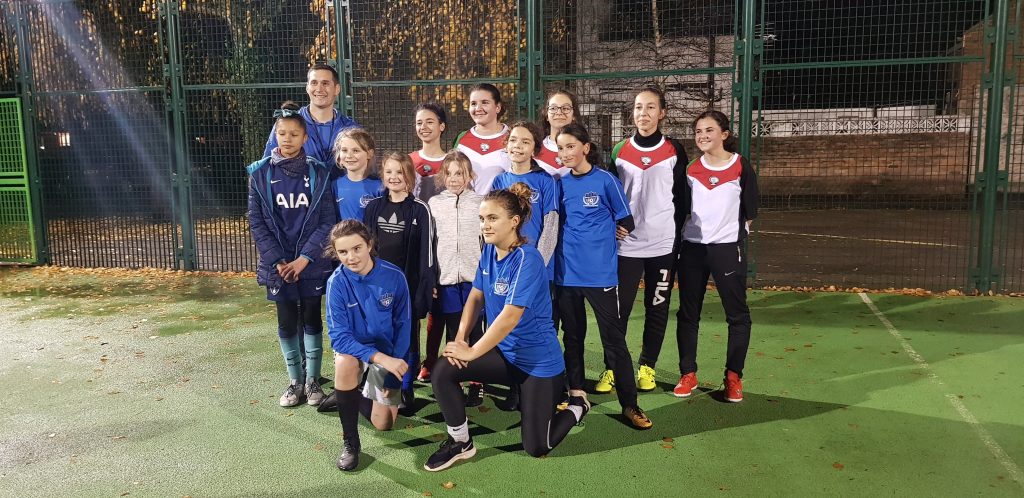 The Abu Dis team started roughly three years ago and had been a really exciting new initiative for girls in the town where life is tough for everyone and girls have even fewer chances.
The girls trained three times a week for their tour, which also took them to Worcester, Lancashire, Powys, Bedford and London.
It's been a great opportunity to meet girls from the UK, play football together and tell each other about their lives.
Many groups across the country helped to raise money to pay for the trip, including a bucket shake at one of our own pre-season friendlies, which the club rounded up to £200.
Walthamstow Dogs also donated £40 of their profits from catering at a game.
You can find out more about Football 4 Freedom on the CADFA (Camden Abu Dis Friendship Association) website.