Our women's‌ ‌team's‌ ‌first‌ ‌away‌ ‌game‌ ‌as‌ ‌Clapton‌ ‌CFC‌ ‌sees‌ ‌a visit to Barnes to play Regents‌ ‌Park‌ ‌Rangers‌.‌ ‌ ‌
‌
Last season,‌ ‌Regents‌ ‌Park‌ ‌Rangers‌ ‌FC‌ ‌were‌ ‌relegated‌ ‌from the‌ ‌Greater‌ ‌London‌ ‌Women's‌ ‌Football‌ ‌League‌ ‌Premier‌ ‌Division,‌ having‌ ‌only‌ ‌won‌ ‌one‌ ‌game‌ ‌and‌ ‌drawn‌ ‌3,‌ ‌finishing‌ ‌on‌ ‌6‌ ‌points.‌ ‌ ‌
‌
Since‌ ‌then,‌ ‌they‌ ‌have‌ ‌added‌ ‌a ‌new‌ ‌players‌ ‌to‌ ‌the‌ ‌squad,‌ ‌and‌ ‌they‌ ‌have‌ ‌made a‌ ‌strong‌ ‌start‌ ‌to‌ ‌their‌ ‌19/20‌ ‌campaign.‌ ‌ ‌
‌
Regents‌ ‌Park‌ ‌Rangers‌ ‌started‌ ‌off‌ ‌with‌ ‌a‌ ‌win‌ ‌3-1‌ ‌in‌ ‌the‌ ‌first‌ ‌round‌ ‌qualifying‌ ‌in‌ ‌the‌ ‌FA‌ ‌Cup‌ ‌against‌ ‌South‌ ‌East‌ ‌Counties‌ ‌Women's‌ ‌League‌ ‌Division‌ ‌One‌ ‌East‌ ‌side‌ ‌Meridian.‌ ‌
Then in‌ ‌their‌ ‌first‌ ‌league‌ ‌game,‌ ‌they‌ ‌travelled‌ ‌to‌ ‌Dulwich‌ ‌Hamlet‌ ‌Reserves,‌ ‌a‌ ‌game‌ ‌which‌ ‌Regents‌ ‌Park‌ ‌Rangers‌ ‌won‌ ‌3-1.‌ ‌ ‌
Asked about their club, a spokesperson told us: "All we can say is that we are looking forward to the game and expect it to be competitive.
"Our overall‌ ‌ambition‌ ‌is‌ ‌for‌ ‌all‌ ‌to‌ ‌enjoy‌ ‌the‌ ‌football‌ ‌and‌ ‌the‌ ‌club,‌ ‌on‌ ‌and‌ ‌off‌ ‌the‌ ‌pitch,‌ ‌and‌ ‌for‌ ‌everyone‌ ‌to‌ ‌do‌ ‌their‌ ‌best‌ ‌each‌ ‌week.‌ ‌
"Pre-season has been fine and we've added some players. See you Sunday"
With‌ ‌Regents‌ ‌Park‌ ‌Rangers‌ ‌having‌ ‌had‌ ‌experience‌ ‌playing‌ ‌in‌ ‌the‌ ‌GLWFL‌ ‌top‌ ‌division,‌ ‌and starting the season strongly, we‌ ‌can‌ ‌expect‌ ‌this‌ ‌to‌ ‌be‌ ‌a‌ ‌highly‌-competitive‌ ‌fixture.‌ ‌
Match information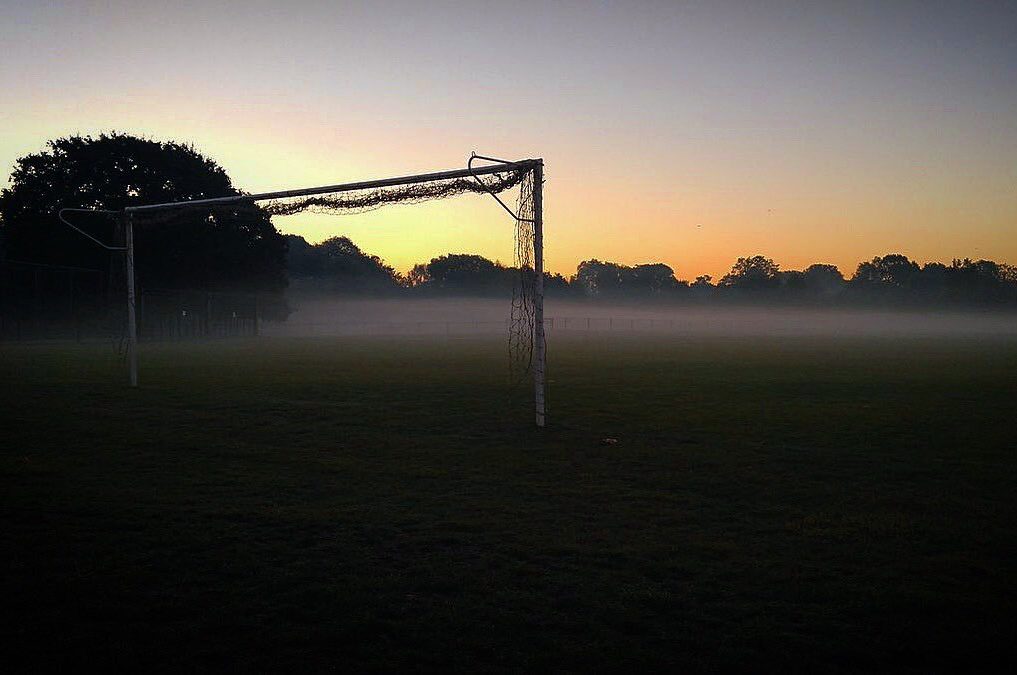 The match is at Barn Elms Sports Trust, Barnes, SW13 9SA. Kick-off at 2pm, with free admission.
As yet, we do not know if the game will be on the main pitch with the covered stand (which CCFC fans may remember from the men's team's visit to Stonewall FC last season) or a neighbouring roped-off pitch.
The nearest stations are Barnes and Barnes Bridge on the overground, both around 15 minutes walk away, in Zone 3.
Alternatively, Putney Bridge and Hammersmith in Zone 2 on the District Line are about a 30 minute walk across the river.
Otherwise there is free car parking on site.
Regents Park Rangers FC vs Clapton CFC is on Sunday, September 15th at 2pm, at Barn Elms Sports Trust, Barnes, SW13 9SA. Join the Facebook event here.

‌