Clapton CFC paid tribute to teenager Sami Sidhom, one year after his murder, by teaming up with Newham Cyclists for a family friendly bike ride on Saturday.
More than 40 people cycled from the Old Spotted Dog in Forest Gate to the Stray Dog in Walthamstow, including Sami's neighbours and the club's team players, Eliot Crosbie, Stefan Kilron and Tom Carding.
The Newham Mayor, Rokhsana Fiaz, waved off the cyclists around 12.30pm to embark on the five mile bike ride from our historic home to our temporary home.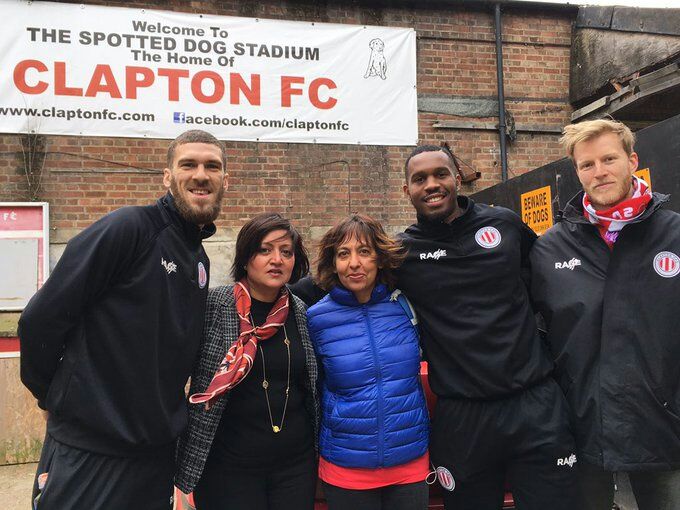 We set off from the Downs Hotel, Hackney where @ClaptonCFC were formed (as Downs FC) in 1877. The team was formally founded by WR Davies at 11 Queensdown Rd (see pic). The hotel is also site of the worlds oldest cycling club, Pickwick Cycle club (1870) pic.twitter.com/aWIsr2YyTz

— JimmieG (@JimmieGregory2) April 27, 2019
Along the way they were joined by an unofficial feeder ride, starting out at Hackney Downs, where the first Clapton team was formed 140 years ago.
En route, the cyclists stopped outside Sami's house, to hear a moving account by his father Samer Sidhom before a minute's applause.
Samer told the cyclists: "Sami's life was taken by cowards in the dark, but I'm sure he is witnessing the love, care and humanity of everyone here today and all the love that his family receive from neighbours, colleagues and the community.
"The killings still continue every week and it's up to us as parents and a community to say that this can't continue."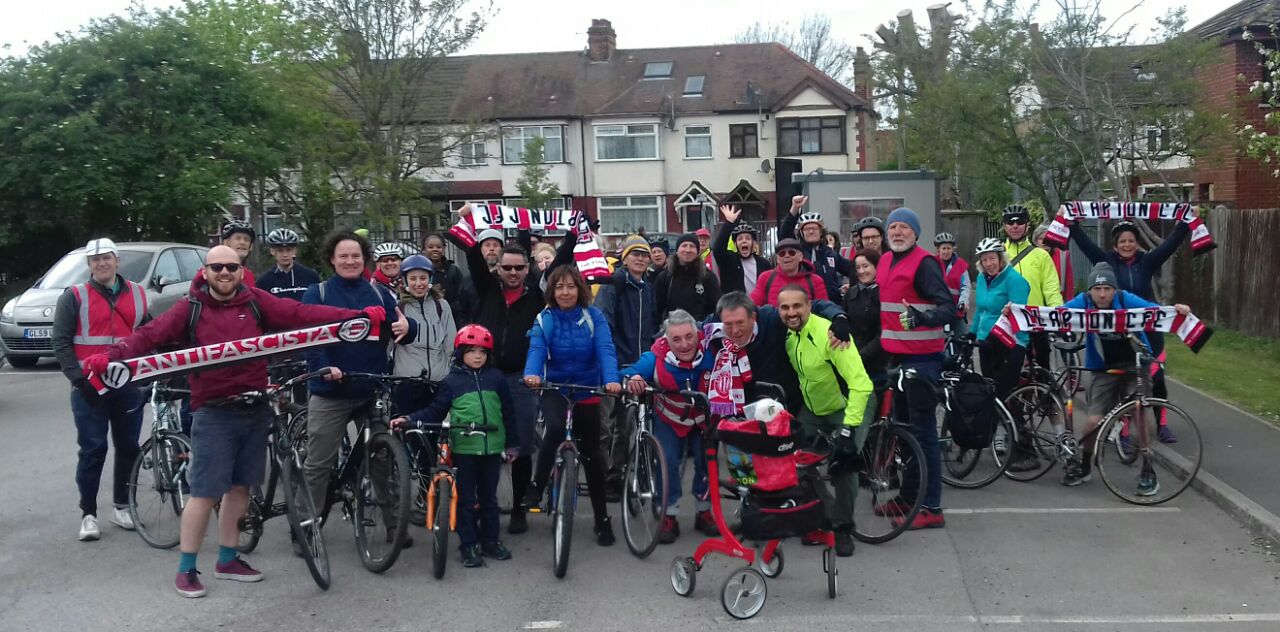 Sami was stabbed to death on his way home from the West Ham United vs Stoke City home game on 16th April last year.
Sami, 18, who lived in Forest Gate, was studying law and history at Queen Mary University. He was a West Ham FC season ticket holder.
He had just got off the bus when he was stabbed in the back multiple times. He's believed to have been mistaken for someone involved in an earlier gang fight nearby.
The cyclists arrived in plenty of time to watch CCFC's last home game of the season, against our fellow promotion contenders London Samurai, which ended in a thrilling 3-2 victory.
Thanks to the Newham Recorder for their report on the event.
In memory of Sami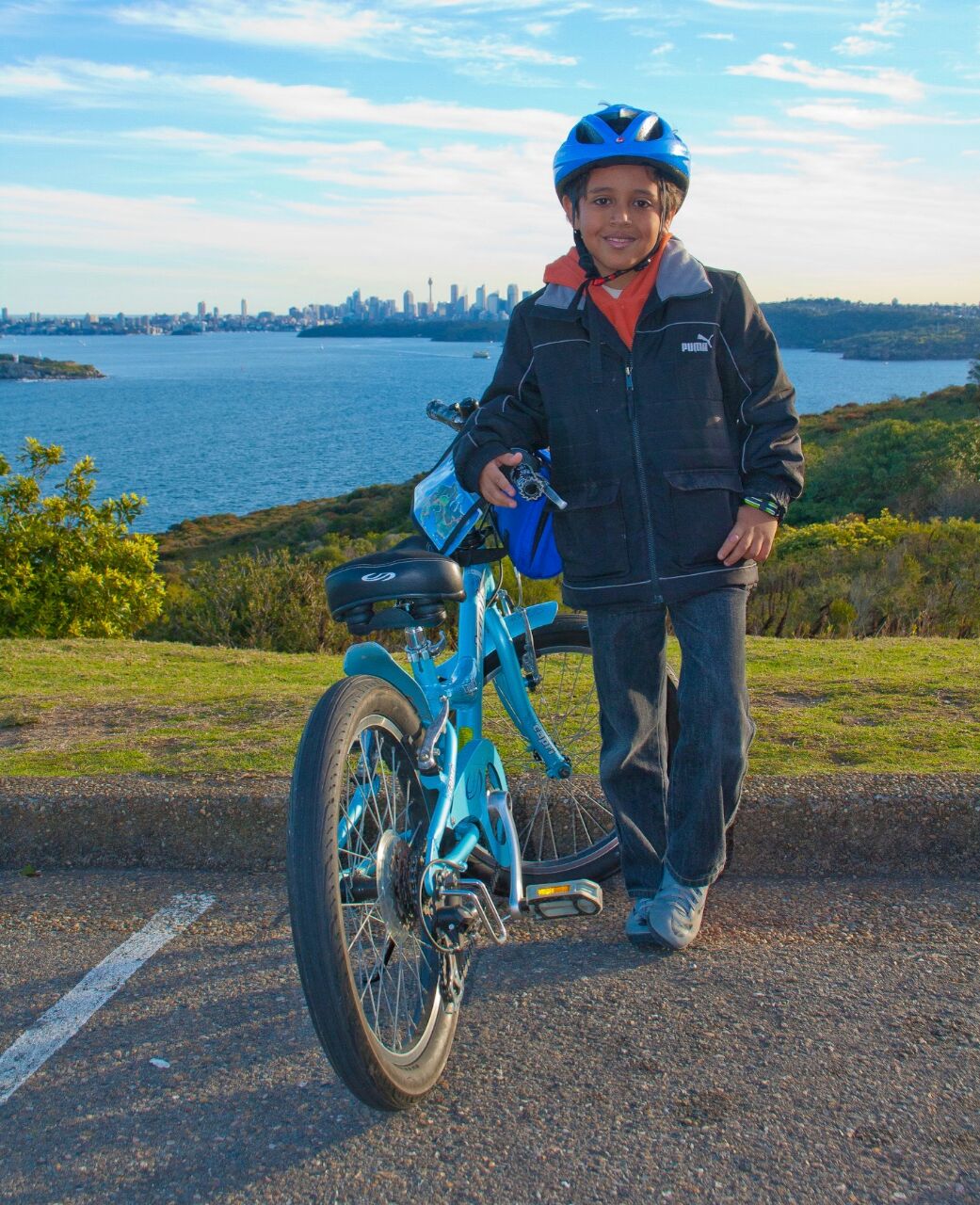 Sami's dad Samer appealed for witnesses to come forward in a BBC Crimewatch Roadshow programme earlier this month.
He described Sami as a "brilliant young man" and said "a "brave person" needed to come forward to "set the record straight".
Neighbour and friend of the family, CCFC member Annu, had known Sami since he was eight. What she remembers most about Sami was his laughter and cheeky smile. He was a beautiful young boy, who loved kicking a football around in the garden and cycling with his dad.
Because of his love of football and cycling, CCFC thought it fitting to dedicate our first bike ride to Sami's memory.
Sami's family were touched that CCFC wanted to do something to remember Sami.
About Newham Cyclists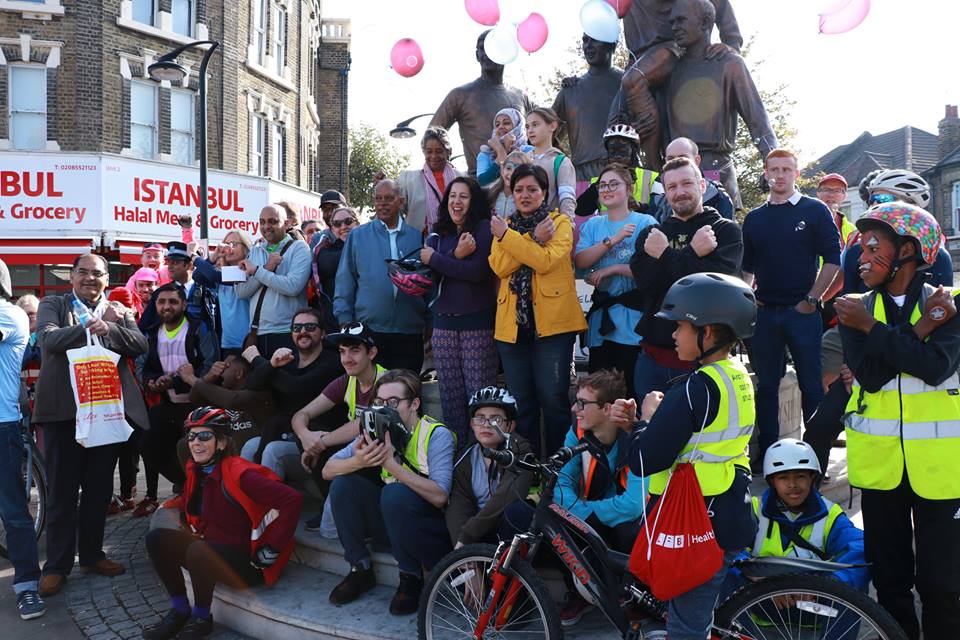 So why are we doing this?
The main purpose of the ride is to highlight the relationship between Clapton CFC and Forest Gate – and all of Newham.
We also thought it would a way to demonstrate to Clapton CFC fans who don't already cycle, how it can be safe to cycle to matches in and around East London so that they play a part in cutting down unnecessary car journeys, as part of the fight against climate change and to reduce to air pollution.
As the mantra almost goes – deeds not [just] words!
So, who are we and what do we do?
Like Clapton CFC, Newham Cyclists is run by members, is committed to bringing people together, and making a difference to the community we live in. And – we like to think – we're also about having some fun while we do it.
We are part of the London Cycling Campaign, and we look after cyclists' interests by organising and advertising regular rides and cam paigning in cycling issues in Newham.
We want to see cycle facilities at least as good as neighbouring boroughs and we believe that becoming a cycling borough will help make Newham an excellent place to live, work and visit.
Cycling is a great option for all Newham residents, young and old, commuters or leisure cyclists.
The area is flat, everything you need can be found within cycling distance, and there are some good off-road and quiet routes. There are also some surprisingly interesting places to visit by bicycle both in Newham and further afield.
If you want to know more…
Newham Cyclists also promote cycling as a cheap and sustainable way to get to football with their regular 'Bike from Boleyn' rides to West Ham's London Stadium.