This Saturday Clapton CFC will be travelling into the wide world outside the M25 to take on the Letchworth Garden City Eagles in the second round of the Anagram Records Trophy.
For the history buffs, Letchworth was one of the first "New Towns" based on the principles of visionary planner Ebenezer Howard. It inspired the design of towns and cities across the world, including the Australian capital Canberra.
Even Lenin visited the town in 1907 to learn more about the utopia of garden cities. Letchworth also boasts the world's first roundabout.
The Eagles themselves have much to be proud of, with a huge membership of 450 players spread across youth, senior and women's teams along with three Anagram Records Trophy titles already to their name.
They were formed in 1979 and now play in the Hertfordshire Senior County League Premier, one step above Clapton CFC in the pyramid. They were runners-up last season and are unbeaten in second place this time round.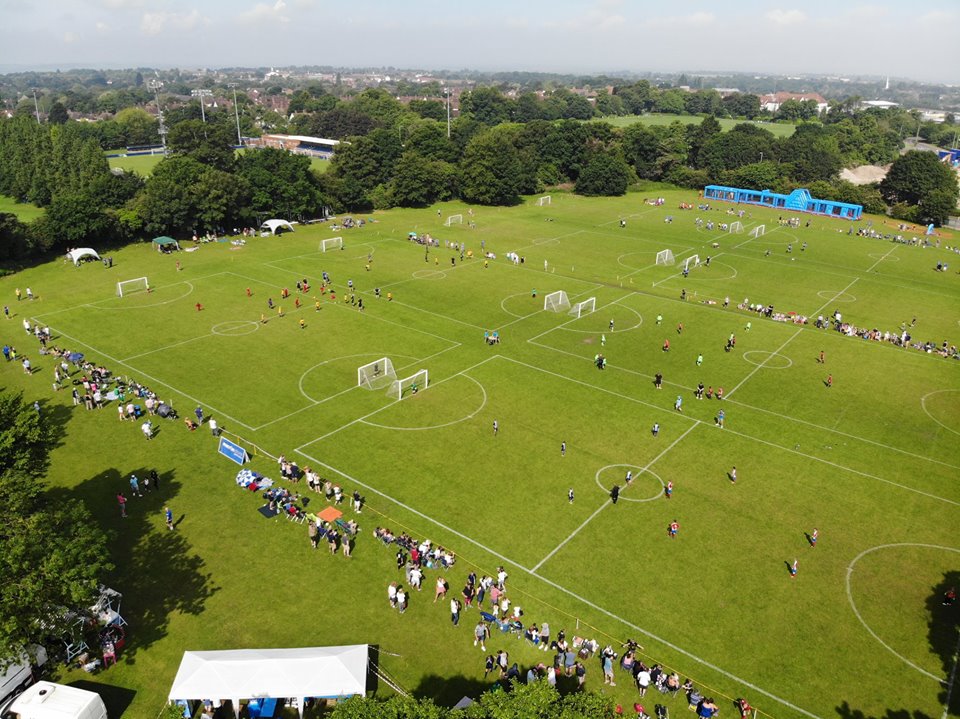 They stormed through their first round Anagram Records Trophy game with an 8-1 away win against Middlesex County Football League side London Rangers. Their last two results have been 9-0 and 6-2 wins, and they're averaging over 4 goals per game this season.
In other words, this is likely to be one of the Tons' toughest competitive road trips so far.
However, the players have shown themselves capable of holding their own against higher level opposition in several close-run friendly fixtures and will be looking to build on a run of 4 competitive games undefeated.
This includes our own first round win in this competition – a 3-1 victory in the mid October sunshine at the Stray Dog against Epping Town – and a morale boosting 11-1 victory against Hereford Palace in the league last week.
So the Tons are coming into this game off the back of the biggest win by a Clapton side in over a century.
Upbeat player-manager Geoff Ocran said: "From my experience of the difference from Step 6 to Step 8, I don't think there is much difference in the quality as it really comes down to recruitment.
"We have players who can and have played higher and I assume they will too. So we don't go there with any sort of apprehension, as we are a very confident squad at the moment. We are a footballing team and that will always be our philosophy in every game we play."
Asked about team selection, Ocran said: "I don't envisage making too many changes to the squad as we have won our last two games. Consistency and familiarity are the key in regards to players and formations, and I believe we are starting to get there.
"We want to progress as far as we can in all our cup competitions, so we will leave everything we have on the pitch on Saturday and hopefully get the win."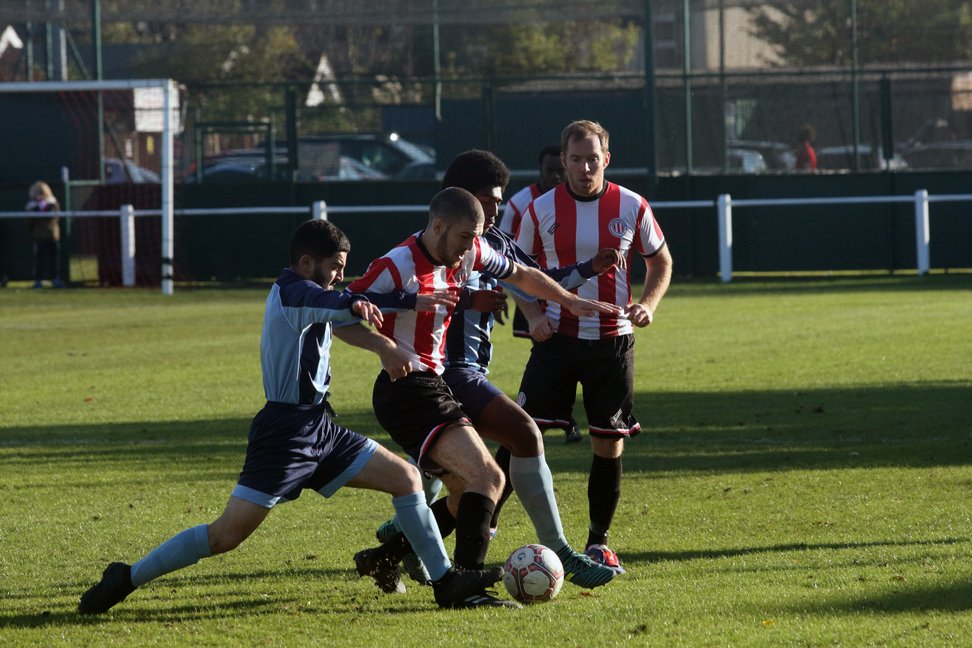 As Saturday's match is a cup game there will be a guaranteed result, with players and fans going through the drama of a penalty shootout if the result is still undecided after 120 minutes.
Ocran said: "We do have regular penalty takers, but I won't be putting pressure on anyone. The most confident who raise their hands will take one."
Gardener's question time
We caught up with Letchworth Garden City Eagles chairman, Tony Eden, prior to our cup clash...
It looks like you've been having a good season so far. Have there been any particular highlights, or lessons learned?
Eagles have finished in the top 3 of the Herts Senior County league premier division for a number of seasons, last year finishing second, so a current second place this year is not exceptional except that we remain unbeaten in 12 games and it is probably our best start ever. 
Unfortunately there is a new team in the league this season called New Salamis who are carrying all before them with a large player budget.
There have been some interesting games but it is difficult to recall any special moments, other than perhaps our 6-2 away win last Saturday in the Herts Senior Centenary Trophy, with 4 goals in the last 20 minutes!
It's still fairly early days for the 2018/19 season. What are the clubs hopes for this year?
As to our expectations well we are aiming for promotion this season to level 6, having secured the necessary financial support, and upgraded our facilities over the last few years, but to be sure we need a first place in the league which may be a big ask having regard to the competition.
Clapton fans aren't very familiar with many of the teams in this tournament. Are there any teams that you particularly admire or are hoping you don't need to play against?
Many of the teams in this competition are unknown to us as well although we have played in the Anagram since 2008, but without doubt the team to avoid is New Salamis. We drew 2-2 with them in a league fixture a couple of months ago, and they are a very good outfit.
Are there any Letchworth players that Tons fans should be looking out for on Saturday?
We are a team rather than a collection of individuals so it is probably not fair to pick out individual players, but no 9 Scott Piggott has had a remarkable season so far with over 20 goals scored, including another hat trick last Saturday.
Letchworth Garden City Eagles vs Clapton CFC is on Saturday, November 10th at 3pm, at Pixmore Playing Fields, Baldock Road, Letchworth, SG6 2EN. Admission is £3/£1 concessions. Join the Facebook event here.