Thanks for reading the latest instalment of Development Diary written on the back of an outstanding 10-1 win versus Adamant (or as the tabloid headline makers might come up with 'Clapton Stand and Deliver 10 in Adamant Highway Robbery). For those of you who have no idea what I'm talking about please carry on reading and excuse the 80s nostalgia.
With a 7-1 reverse versus Stonewall the last time out it was perhaps no surprise the emphasis has been on defending during the last two sessions. 1v1s, 2v2s, 3v3s, 4v4s, transitions, recovery runs and blocking shots at no costs, no stone has been upturned. We have even tried played with a blaring background crowd noise to replicate playing for the first team in front of the magnificent Clapton CFC fans. The Devil truly is in the detail.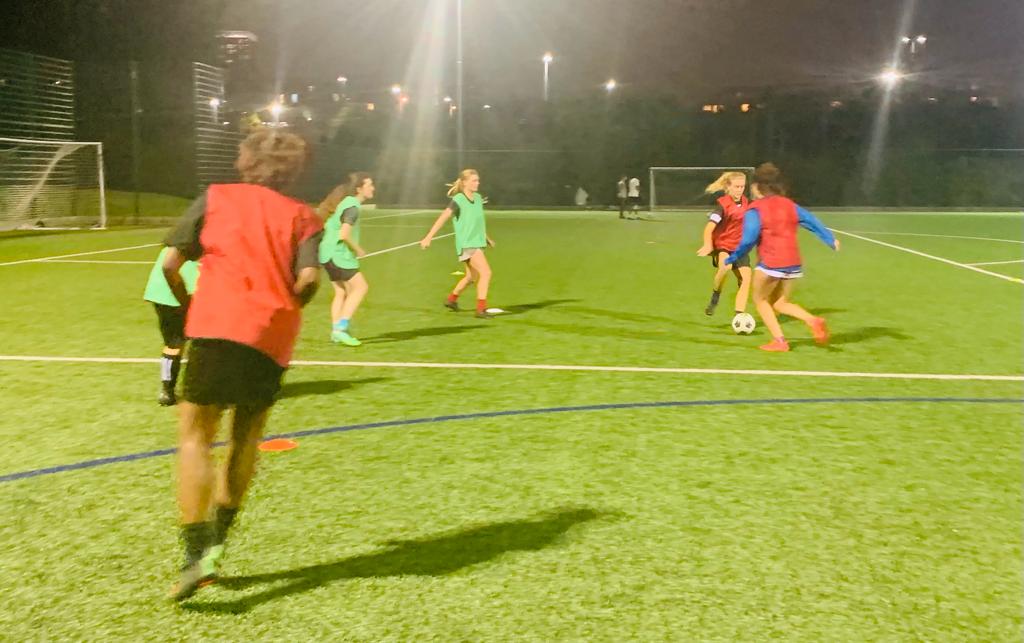 So it wasn't only the focus on stopping the ball going into the net that underpinned Saturday's match, much unseen work is done behind the scenes to mail down little details which add up to more than the sum of their parts in the bigger scheme of things.
Illustrated below is one of three pages of training and match notes. They may look like the scribblings of a mad nuclear scientist but do at least show how much detail and effort goes into preparing the team for match day. It's not a question of turning up and hoping for the best, 'Fail to plan, plan to fail might be a cliche' but many an unprepared coach has fallen fail of it time a time again.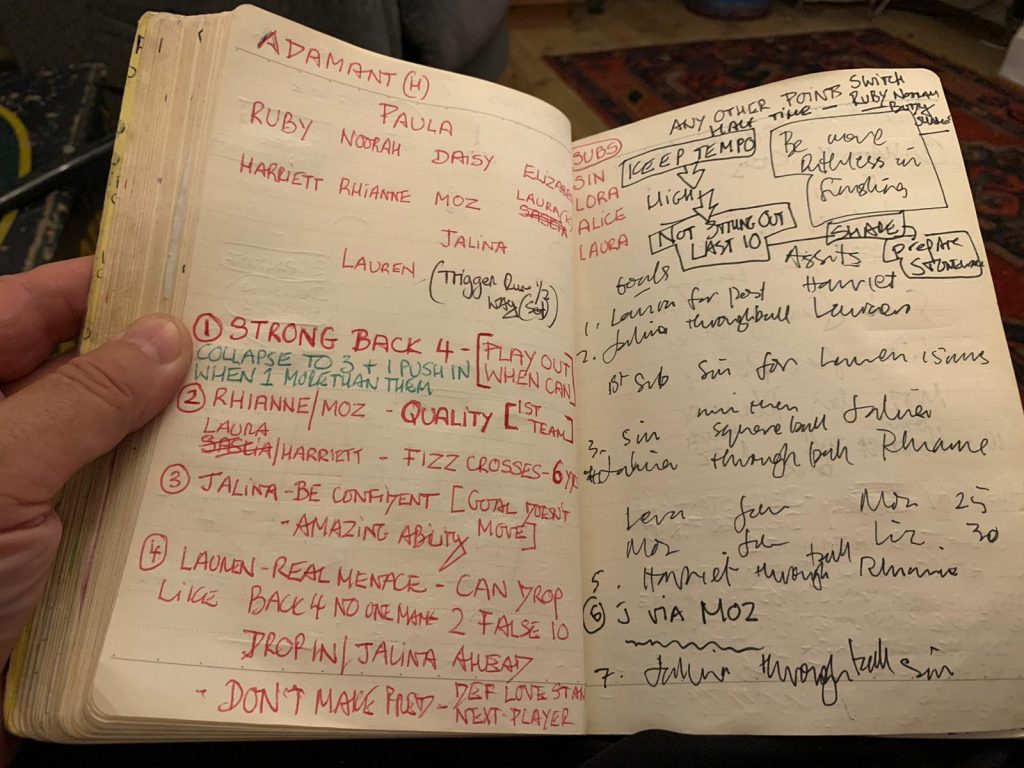 So to the match and the unlikely sound of '3 Little Birds', 'Sunshine On Leith' and 'Is there a fire drill?' blaring from an improvised speaker/megaphone system at Hackney Marshes as the Dev Team looked to push on towards the upper reaches of the league.
I think it fair to say it was easy to to see we were 'on it' from the first whistle despite a 20 minute wait for our regular referee. Within 15 minutes we were three up with some scintillating combinations leaving The 'Dandy Highwaymen' chasing shadows. Most pleasingly there was no let up from the onslaught ,showing discipline and creativity in equal measure to ensure a long morning for the visitors.
Jalina Belle scoring 5 but still not getting the player of the match award (Harriet Plows) perhaps tells you all about how the team are approaching matches and training. Brian and myself couldn't be prouder of this team and what a joy to coach.
Team spirit, encouragement for each other and hard work are the non-negotiables always on show win or lose, we are truly proud to wear the iconic Clapton CFC shirt as the small in number but steadily building fan base who follow us will be the first to testify.
More to come next week – thanks for reading.
Regards Neil.
Team photo at the top by Caitlin Chescoe: www.caitlinchescoe.co.uk